Trapper Wrestles 50-Pound Python to the Ground, "Absolute Monster"
He pulled the snake from the swamp, tail-first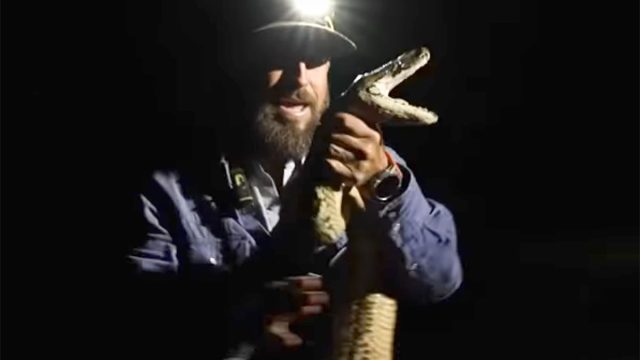 A Florida trapper has gone viral after video of him tussling with "an absolute monster" of a python in the Everglades was posted to YouTube. Mike Kimmel, an invasive species hunter known as the Python Cowboy, didn't know quite what he was getting into when he pulled the snake from the swamp, tail-first. Ultimately, it measured 16 feet long and weighed nearly 50 pounds. "God dog it, she is strong," he says in the video. "This is a big snake, guys." Read on to see Kimmel's fight to subdue the massive reptile and learn more about record-setting snake hunts in the area. 
1
"Boy, Did She Put Up a Fight"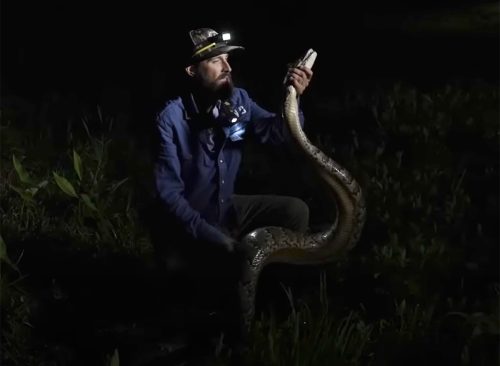 https://www.youtube.com/watch?v=zu0GVdvtqB8
The video shows Kimmel struggling to control the snake as it hisses and lashes around, attempting to bite him. The hunter grabs the giant reptile below the jaws to subdue it. Even then, it attempts to wrap its body around his waist.  "This thing could do some serious damage out here," Kimmel says as he struggles to keep his grip. "You can see it's eaten very, very good. Opossums, otters, raccoons, alligators. I mean, nothing stands a chance against this thing."
1
Big Snakes Hugely Destructive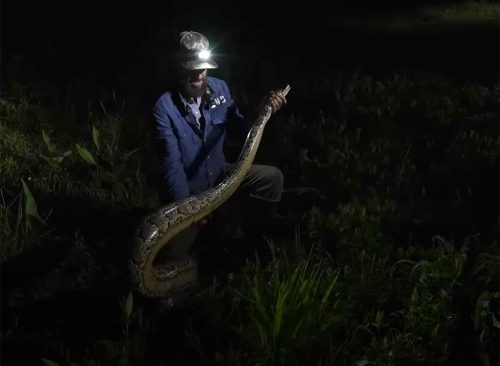 After the filming concluded, Kimmel ultimately euthanized the snake with a gunshot. The Florida Fish & Wildlife Conservation Commission encourages the humane hunting of pythons in the Everglades, where the big snakes have decimated the ecosystem.  The invasive species is believed to have been introduced to the area in the 1970s, as exotic pets released into the wild. Pythons birds, mammals, and reptiles—even alligators and white-tailed deer. "In the decades since the Asian reptiles have been here, 90 to 95% of fur-bearing mammals in Everglades National Park and surrounding wildlands are gone," the Fort Myers News-Press reported.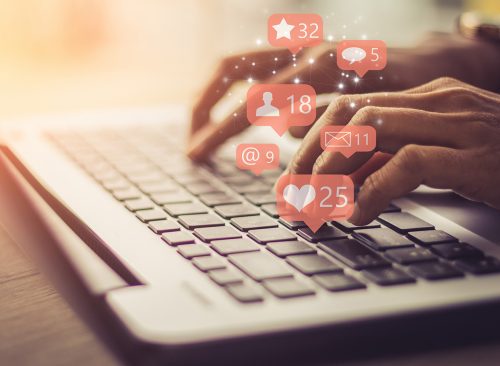 Hundreds of viewers have commented on the video since it was posted last week, expressing gratitude for and incredulity at Kimmel's fearlessness. "Didn't realize my heart was pounding until it ended," one man wrote. "Holy firetruck what a rush that must be. "
"Dude, you are the ultimate badass," another said.  "Boy, that big of a snake (is) a gator eater!" another commented.  "Great job," said another. "Thank you for working tirelessly to protect our incredible Everglades wildlife.  As a native Floridian we all have to chip in for this effort."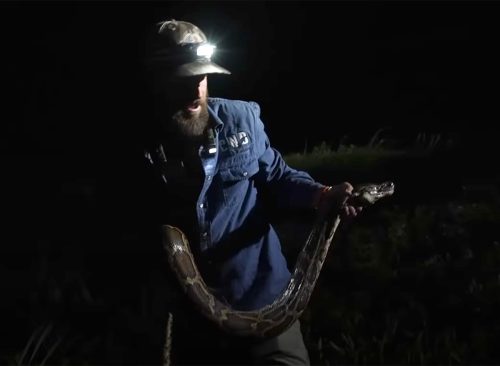 Kimmel's latest catch isn't the biggest python ever caught in Florida's Everglades—last June, a Burmese python nearly 18 feet long and weighing 215 pounds set a weight record, according to The Conservancy of Southwest Florida. It unseated the previous longtime record holder, a 214-pound Burnese female which was incubating 122 eggs.  But Kimmel earned headlines last year when he caught a 13-foot female python on an active nest, with the help of his trained snake-tracking dog Moose. Kimmel says he found the nest containing 49 python eggs on May 30. In the seven years he's been hunting pythons, it was only the second time he found a python nest.
1
Annual Python Challenge Upcoming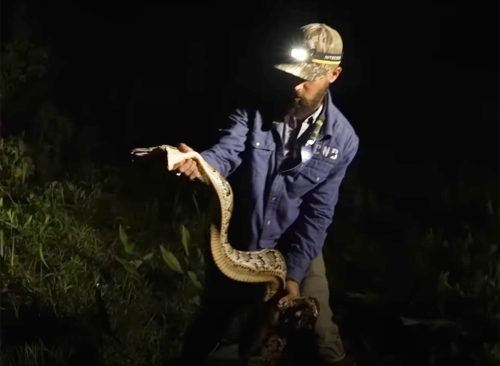 State officials are so supportive of snake hunting that the state hosts a 10-day Python Challenge every August. Hundreds of hunters compete catch as many of the dangerous predators as possible for five-digit cash prizes. Since 2000, more than 17,000 pythons have been removed through the contest. It's estimated more than 100,000 Burmese pythons remain in the state.  "The Florida Everglades is an iconic habitat in Florida and removing Burmese pythons from this ecosystem is critical to the survival of the species that live in this vast wild area," the Florida Fish and Wildlife Conservation Commission said.