Teen Killed "Best Friend" After Catfisher Offered Her $9M for Murder Video 
Denali Brehmer was one of a handful of people involved in the killing of Cynthia Hoffman.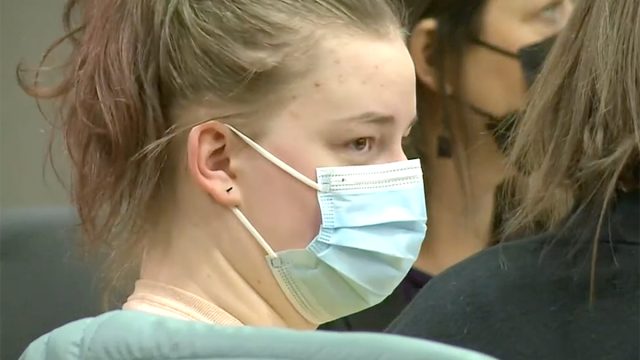 Catfishing has become a scary reality on the internet. People pretend to be someone else, attempting to lure victims into believing their assumed identity. Sometimes catfishers are after money, and others, love. However, some catfishers try to get other people to commit crimes – even murder. A 22-year-old girl in Alaska pleaded guilty to murdering her 19-year-old best friend in 2019, after being catfished by a man on the internet who promised her $9 million to kill someone and document the murder on video.  
Danali Brehmer Pleaded Guilty to Murdering a Developmentally Disabled Girl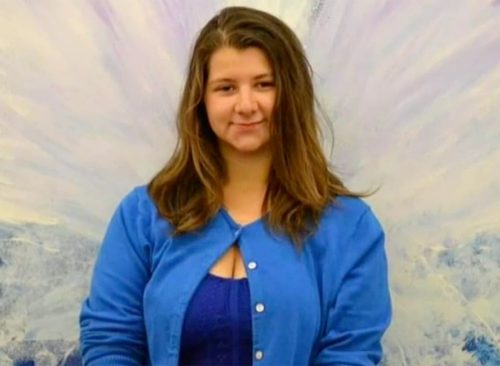 According to the Alaska Department of Law, Denali Brehmer pleaded guilty to the first-degree murder of Cynthia Hoffman, a developmentally disabled girl who was 19 at the time she was killed in June 2019.  
Five Other Charges Against Her Were Dropped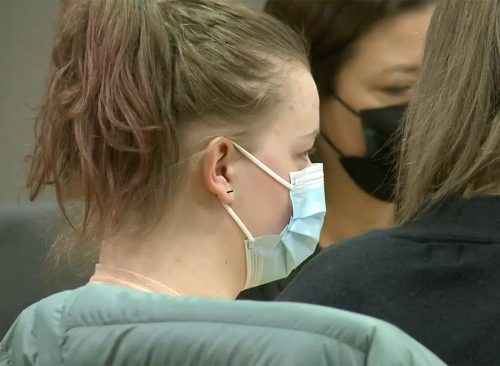 Per KTUU, she agreed to plead guilty to the charge in exchange for having five other charges dropped against her. "She was charged with conspiracy to commit murder in the first degree, solicitation to commit murder in the first degree, two different theories of murder in the second degree, and tampering with evidence," State Prosecutor Patrick McKay said. 
She Took Her Hiking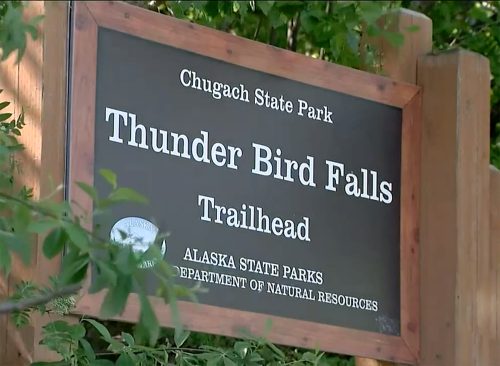 According to the report, Brehmer, Hoffman, and another friend, Kayden McIntosh, 16, went hiking together at Thunderbird Falls in Chugiak, Alaska. However, Hoffman went missing. Two days later her body was found on the banks of the Eklutna River. She had been shot in the head and bound with duct tape.
Brehmer Met "Tyler" Online Who Offered Her Money to Murder Someone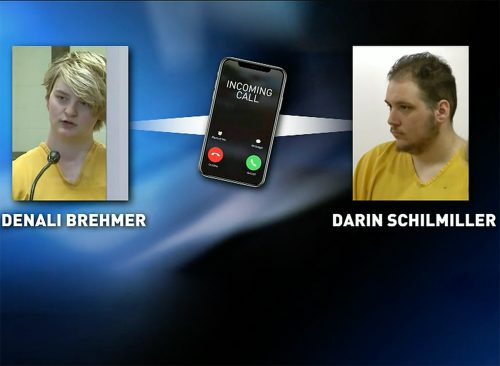 Later on investigator learned that Brehmer had met a man who said his name was "Tyler" online and the two started a relationship. He told her he was a millionaire living in Kansas and offered her a whopping $9 million to kill someone and take photos and videos of it. 
Another Girl Shot Her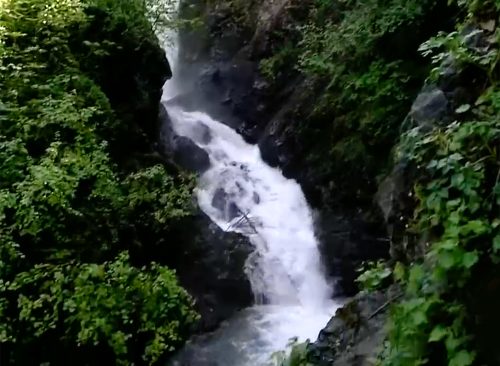 Brehmer, who was 18 at the time and McIntosh took Hoffman to Thunderbird falls, duct taped her, and took photos before McIntosh shot her in the back of the head. Both were charged with one count of murder and one count of tampering with evidence. 
Other Minors Were Involved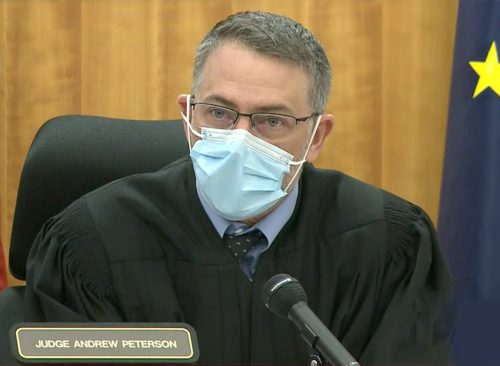 An additional two minors – a girl and a boy – "were involved in the planning of this homicide with Brehmer and McIntosh," according to the police report. However, their names were withheld because of their ages. 
The Catfisher Was Also Arrested


KTUU
Caleb Leyland, then 19, was also involved in the crime. He told police he helped planned it and lent his car to Brehmer, per The Alaska Star. He was arrested for one count of murder, one count of conspiracy to commit murder, and multiple counts of sexual assault with a minor. The catfisher, Darin Schilmiller of Indiana, who was 21 at the time, was charged with allegedly coming up with the plan. He was extradited to Alaska and is awaiting trial. 
Hoffman's Father Is Relieved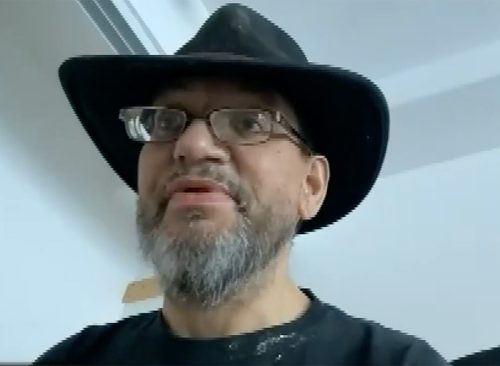 Hoffman's father, Timothy, called into the hearing last week by phone. "It was a sign of relief in that this is almost over," he said in an interview after the hearing. "All I want is me and my daughter to have peace, and to have peace this has to be done. But my job is to make sure that all (involved) do time for what they've done."