Taco Bell Drive-Thru Rage As Woman Screams at Driver
Read on to find out what happened.
It was an attempt at a feel-good gesture that caused a double fracas: One in real life, and one on social media. A woman who was part of a "pay it forward" chain at a Taco Bell drive-thru became outraged when she was asked to pay for a $60 order, getting out of her car to confront the big spender. Read on to find out what happened and how social media commenters reacted. 
1
What Is a "Pay It Forward" Chain?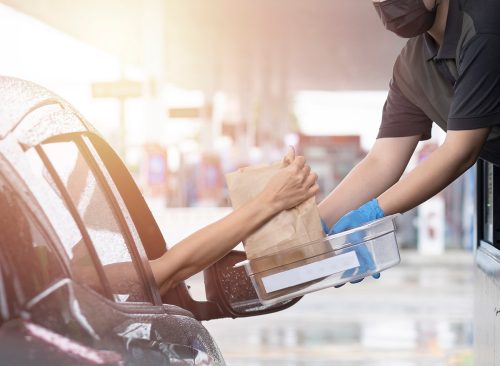 A "pay it forward" chain is a trend in which a person in a take-out line—Starbucks is a frequent site—volunteers to pay for the order of the person behind them. That person is encouraged to do the same for the customer after them. Anyone can end the chain by declining to pay for another person's order. But customers who've been unwittingly caught up in the fad have complained they feel pressured to participate, and fast-food employees don't love it either; they say it can slow down the line for everyone. 
2
"I Just Got Screamed at in the Taco Bell Drive-Thru"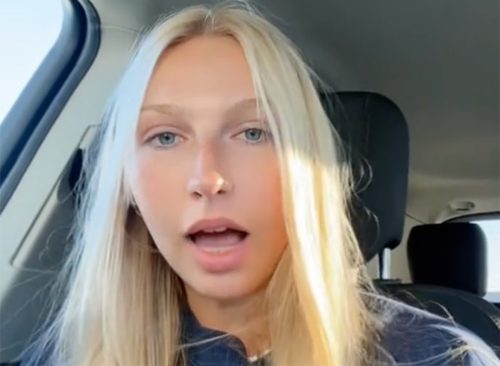 On Aug. 9, Meredith Donovan posted a video on TikTok, claiming her $60 Taco Bell order infuriated the customer in front of her. "So I just got screamed at in the Taco Bell drive-thru," she began. "The car in front of me pulls up to the pay window. I'm on my phone, and I just hear a car door slam," Donovan recalled in the video. The woman got out of her vehicle and started "running toward my car, screaming her head off," she added.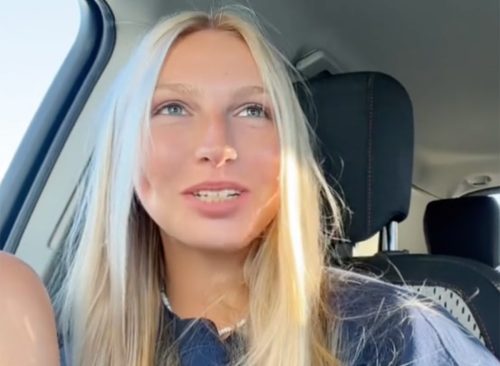 "I couldn't make out what she was saying at first so I rolled up my windows and locked the door cause I was scared." Eventually, she could make out the word "scam." Donovan said the story behind the freakout was "actually kind of funny." "Basically the car before her paid for her meal, so she was gonna be a good person and pay for the car behind her," she recalled. "But I guess the car didn't get behind her in time and she ended up stuck with my expensive order." But the situation de-escalated. Donovan said ultimately the woman "apologized" and they "had a little laugh." 
Donovan admitted that a $60 Taco Bell order sounded like "a lot of food" but that it wasn't all for her. TikTok commenters were confused about how a $60 Taco Bell order was even possible. 
"Did you get 55 tacos?" one inquired.
"55 tacos 55 Crunchwraps 100 cheese roll-ups," said another.
"At $1.69 for the classic taco, you max out at about 34 tacos and tax," one practical man calculated.
5
"Pay It Forward" Takes a Hit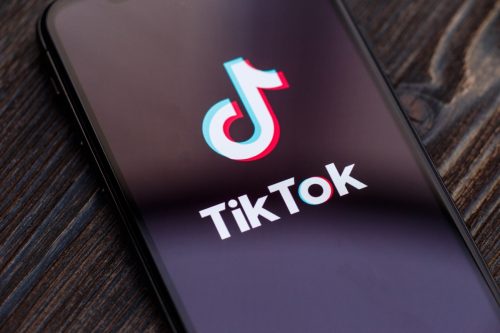 "That's the chance u take when u do it," said one TikTok commenter. "Obviously not everyone set up for pay it forward. Bad idea," wrote another. "Stop the "pay it forward" bs. If you want to help, order extra food and give it to the growing number of homeless people you're seeing on the streets," another suggested.