Stars Stunned as Huge Snake Interrupts Sport Event
Snakes on a…cricket field?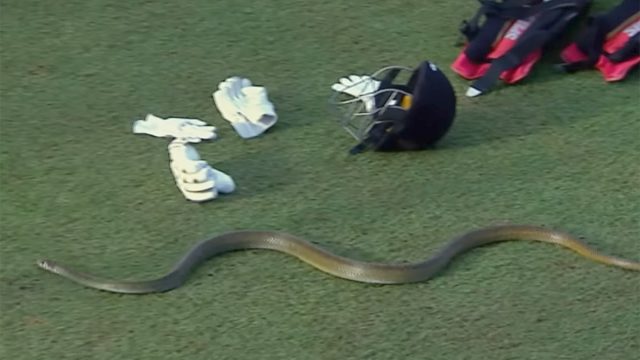 Snakes on a… cricket field? In a scene out of an action movie, a large, venomous snake slithered across the field of a live sporting event in Sri Lanka earlier this week, surprising and scaring players, fans, and even commentators. The reptilian invasion was caught on camera, and the scary video is going viral around the world. 
1
A Snake Slithered Across the Field of a Sri Lanken Cricket Game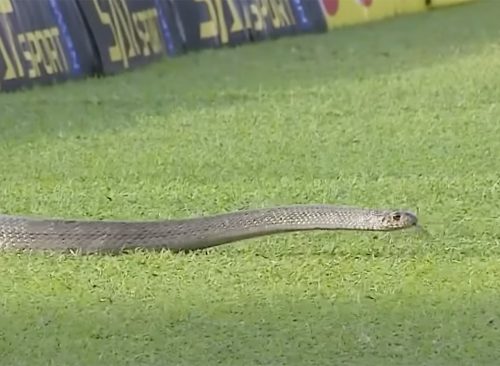 On July 31 during a T20 match at the R. Premadasa Stadium, the Dambulla Aura team weren't the only visitors in the match against hometeam Galle Titans.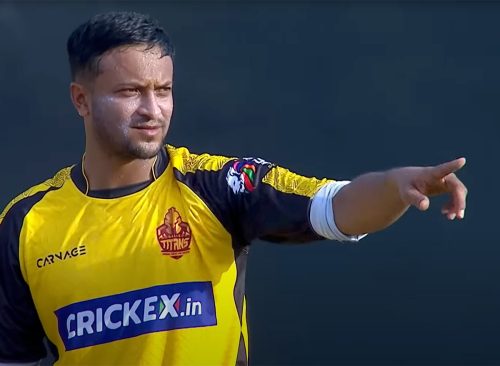 A common rat snake slithered across the field. While the species isn't venomous, it is known to bite if it feels threatened. 
3
One Officiant Tried to Shoo the Snake Away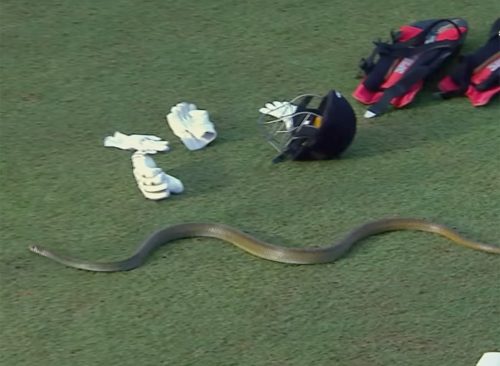 A Titans bowler told the umpire that a snake slithered onto the pitch, coming over the boundary. The officiant attempted to shoo the snake away, stomping on the ground. 
4
Another Walked Behind the Snake Until It Crossed the Boundary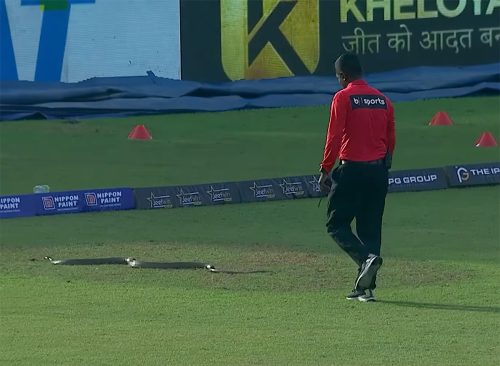 Another official tried to get it off the field, walking behind the snake until it crossed the boundary. There were no injuries – from the snake at least. 
5
The Commentators Were Frightened
"Oh gosh, look at that … that frightens me. I just don't want to be anywhere close," a commentator for the match told viewers. "What a sight. Never seen anything like this on a cricket field. I think we've got to wait for him to just exit."
6
The League Joked About the Snake on Twitter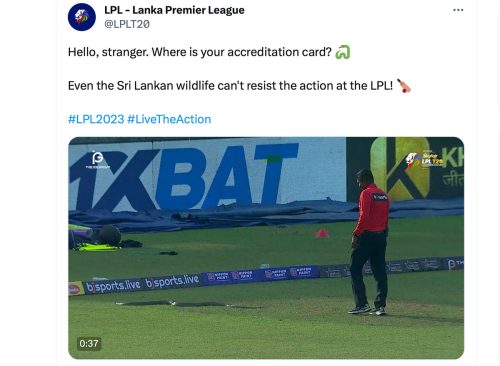 "Hello, stranger. Where is your accreditation card?" a caption from the Lanka Premier League, who shared a clip on their Twitter page reads. "Even the Sri Lankan wildlife can't resist the action at the LPL!"
7
There Were Lots of Funny Comments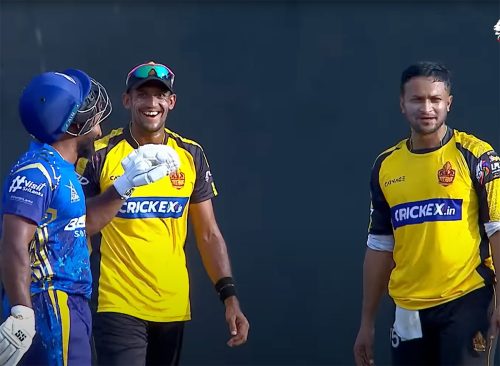 "In North America when it's a cat or dog on the field there's a dozen staff trying to catch it. When it's a big snake… it's one very hesitant looking dude," someone commented on Twitter. "hahahah ! after the occasional entries of dogs and cats, a snake decided to make its presence in the filed. its utterly dangerous for everyone. Arrangements are questionable," added another. "Brave new world of fourth umpires who need to guide errant snakes out of a cricket field. I'm sure there are people out there that will moan about this umpiring work too," a third chimed in.