Reality TV Star Kate Gosselin Under Fire After Son's "Bombshell" Accusations
The drama surrounding the Jon and Kate Plus 8 family continues.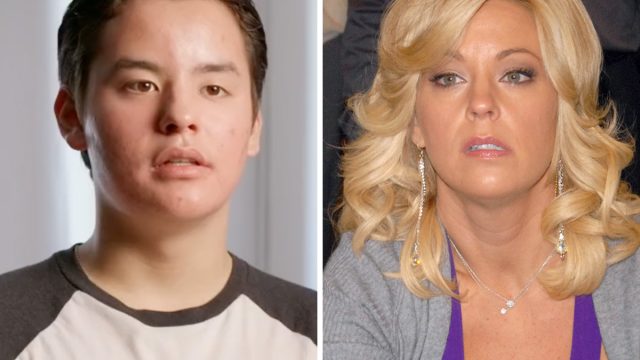 The Gosselin family is no stranger to scandal. After appearing on the television screen in millions of households around America on the hit show Jon and Kate Plus 8, the large family has been surrounded by controversy. From the cheating scandal that split the couple up and their subsequent divorce to accusations of kidnapping and abuse, the family drama has never really ended, long after the cameras stopped rolling. This week, Kate is defending herself after one of her children made some "bombshell" accusations against her, claiming that he suffers from "multiple psychiatric diagnoses."
1
In a New TV Show, Collin Accuses His Mom of Abusing Him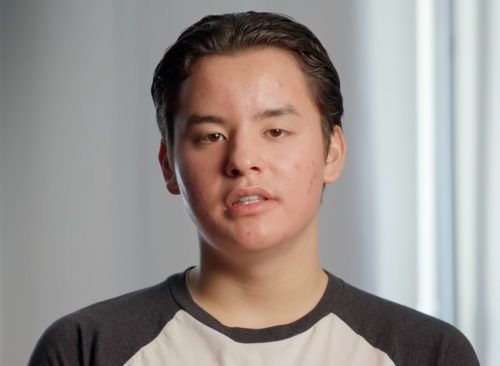 Kate's ex-husband Jon and two of their sextuplets, Collin and Hannah, lashed out at Kate in Vice TV's Dark Side of the 2000s. In an episode surrounding the family, he claims that his mother "drove a barrier" between the siblings and accuses her of being "abusive" toward him.
2
He Says She "Sent Him Away" Because He Was Exposing Her "Secrets"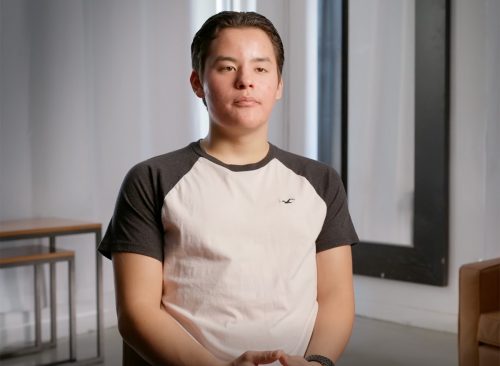 "That's kind of the reason why she sent me away," he said, referencing the mental health facility he was placed in. "I was starting to tell people what was going on at home and, you know, she caught wind of that and had to put me somewhere where I wouldn't be able to get the secrets out." He added: "I don't know who my mom was before TV but I think she was a different person," he added. "I think she has a good heart and she has good intentions, but TV and fame and money changes people."
3
Kate Claims Collin Has Received "Multiple Psychiatric Diagnoses Over the Years: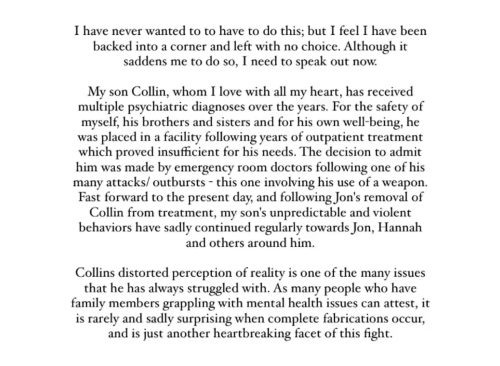 "I have never wanted to have to do this, but I feel I have been backed into a corner and left with no choice. Although it saddens me to do so, I need to speak out now," Kate reacted, in a statement issued to People. "My son Collin, whom I love with all my heart, has received multiple psychiatric diagnoses over the years. For the safety of myself, his brothers and sisters and for his own well-being, he was placed in a facility following years of outpatient treatment which proved insufficient for his needs." 
4
She Claims He Used a Weapon in "One of His Many Attacks/Outbursts"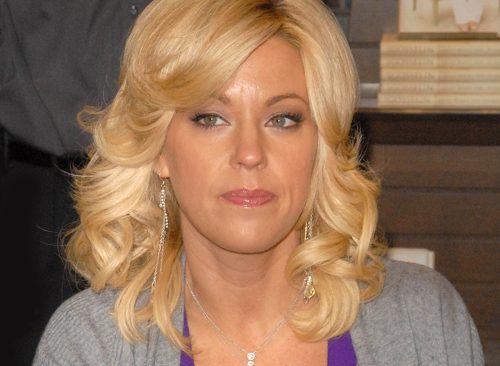 "The decision to admit him was made by emergency room doctors following one of his many attacks/outbursts — this one involving his use of a weapon," she added. "Fast forward to the present day, and following Jon's removal of Collin from treatment, my son's unpredictable and violent behavior has sadly continued regularly towards Jon, Hannah and others around him." 
5
She Added That He Has a "Distorted Perception of Reality"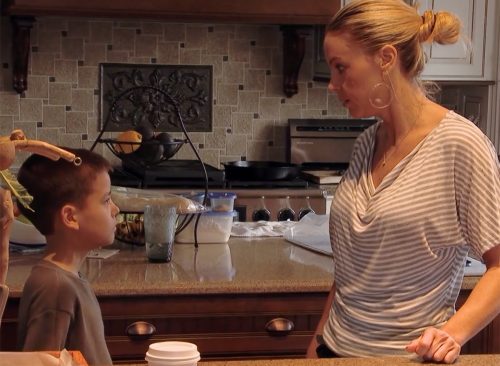 "Collin's distorted perception of reality is one of the many issues that he has always struggled with. As many people who have family members grappling with mental health issues can attest, it is rarely and sadly surprising when complete fabrications occur, and this is just another heartbreaking facet of this fight. All parent-child relationships are complex, but when mental illness is involved, it is incredibly complicated and painful, let alone easy for others on the outside to understand," the statement said.
6
She Said He "Remains a Very Troubled Man"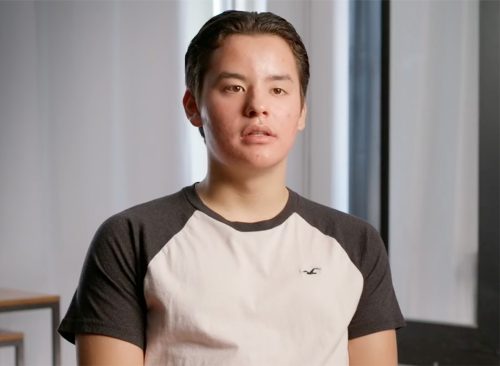 "All measures that were taken in our home were at the explicit recommendation of his pediatric psychiatrist and/or his team of specialists and were put into place to safeguard every member of our family, our friends as well as our family pets," she continued. "Unfortunately, I believe Collin remains a very troubled young man who continues to need a lot of help. His brothers and sisters and I have not been directly involved in his life due to his history of unpredictable behavior and violent tendencies towards us. What his sister Mady posted on social media recently is completely accurate and I deeply appreciate her bravery in doing so. This is all I have to say on the matter and I will not be discussing this subject any further at this time." 
7
Jon Is Defending His Son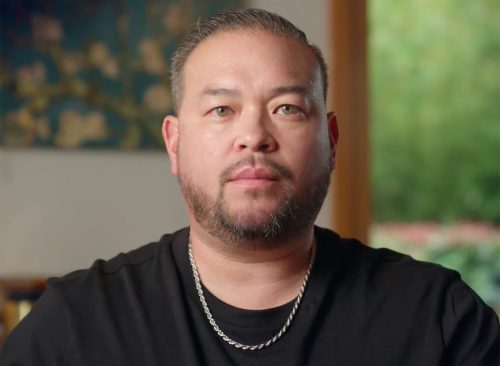 "It took courage for Collin to sit down and speak about his past. And the last thing I would have expected was more abuse to come his way from a sibling that hasn't seen or spoken to him since he was in sixth grade," Jon said in a separate statement to People. "Collin has grown into a wonderful man. I love him and am proud and excited to see him grow into a young US Marine," he added.
8
Jon Claims He Spent $1 Million to Get His Son Out of Treatment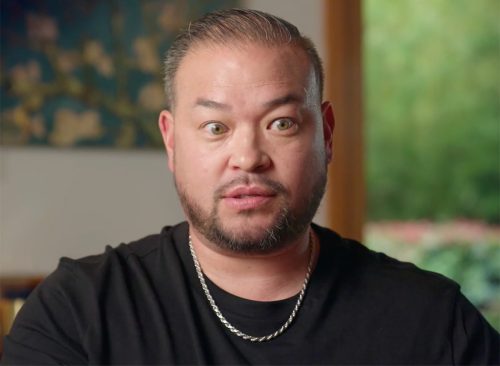 During the episode, Jon claims that he spent $1 million to get Collin out of treatment. In 2019 he told Daily Mail that his son had no known diagnosed medical condition at that time other than common ADHD. He added to Vice that a doctor said there's "no diagnosis yet" and that they're "gonna figure that out."