Flight Nightmare as Plane Plunges 15,000 Feet in 3 Minutes
Passenger describes what happened onboard shortly after.
On Aug. 10, American Airlines Flight 5916 was cruising from Charlotte, North Carolina, to Gainsville, Florida, when it descended nearly 15,000 feet in about three minutes. A burning smell filled the cabin and oxygen masks descended from the ceiling. Then the plane dropped another 4,000 feet over the next few minutes. This is how a passenger describes what happened on the scary flight.
1
Popped Ears, Then a Fast Descent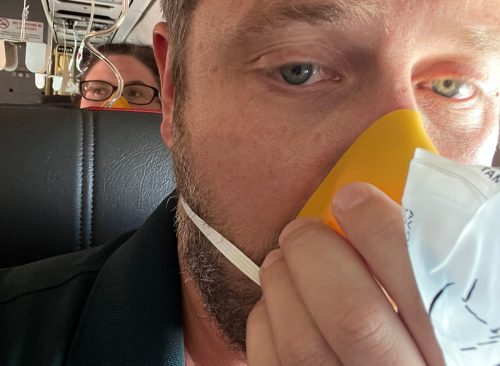 Harrison Hove, a journalism professor at the University of Florida, told the Washington Post his ears popped midflight, something he later learned happened to several other passengers.
2
Oxygen Masks Fell From the Ceiling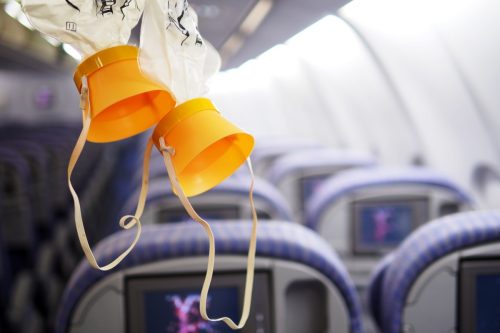 A second later, oxygen masks fell from the ceiling. As flight attendants assisted passengers with applying the masks, the plane started to drop. "It wasn't like you were on a roller coaster, but you could feel we were descending," said Hove, who called it a "flight from" the underworld.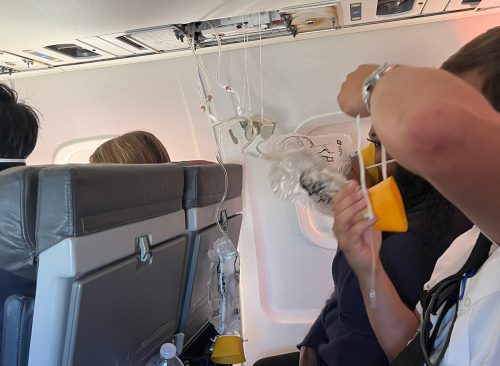 Hove said his mind took him to some "crazy places." Some of his thoughts: Why weren't the pilots telling them what was happening? Had the pilots put on their own masks in time, or were they passed out from lack of oxygen? Was the plane flying aimlessly? "You just don't know, and that's what was really hard," he said.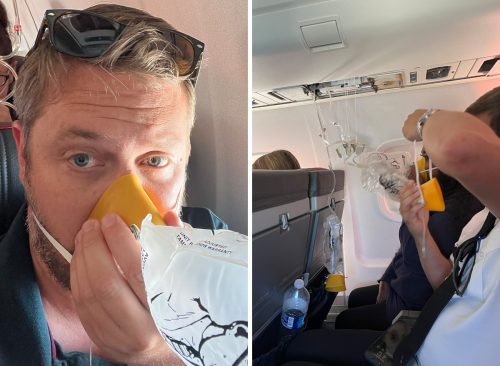 Hove said the plane was mostly silent as the 50 passengers abroad were instructed to breathe through their masks. But some people were crying. "There were a lot of mixed reactions," he told Today.com. 
5
Plane's Fast Descent "Unnerving"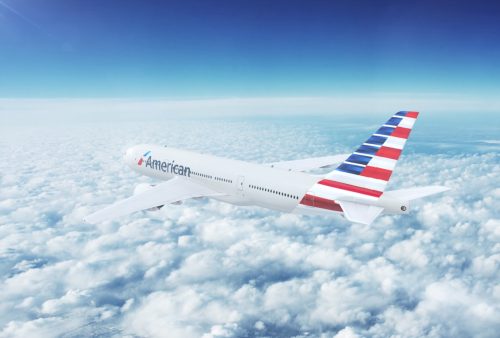 "The plane descended fast. It felt OK, just as if we were landing. The most unnerving thing was the flaps on the wings to slow us down like you would see when a plane is about to land…but this happened in our case at 30,000 feet," Hove told Today.com.
6
He Was Told That The Burning Smell Was a Normal Chemical Reaction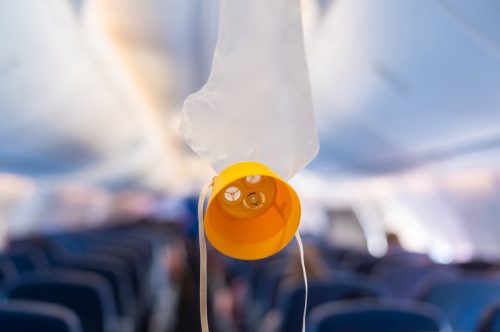 Unable to speak, Hove tapped out some questions on his phone to an off-duty pilot who was sitting near him. The pilot said the burning smell was a normal chemical reaction caused by the pilots' activation of the oxygen system. 
7
Pilots Reassured Passengers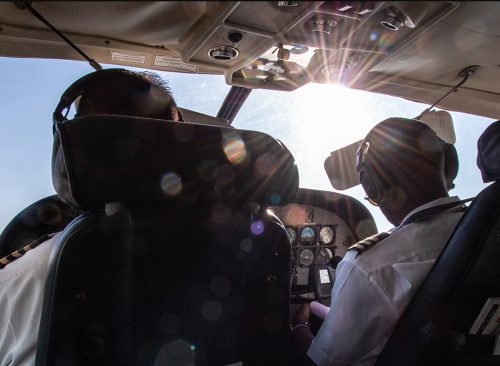 The plane leveled out at nearly 10,000 feet. About 15 minutes after Hove's ears popped, one of the pilots got on the intercom to announce they'd entered into a controlled descent after possibly losing cabin pressure. "He told us we had to descend quickly to get to an elevation where we could safely breathe because our oxygen only lasts for 10-15 minutes with the mask," Hove told Today.com.
8
Pilots Didn't Lose Control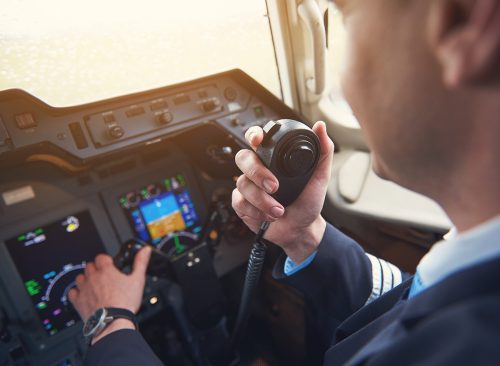 "It wasn't like you were on a roller coaster and it just fell. It never felt like the pilots lost control. Instead, it was a bunch of factors — seeing the oxygen masks is never a good thing, smelling a burning odor is bad, rapidly descending all make for a scary situation. The pilot communicated after everything was under control, but that was about 15 minutes later."
9
"So Ready to Be on the Ground"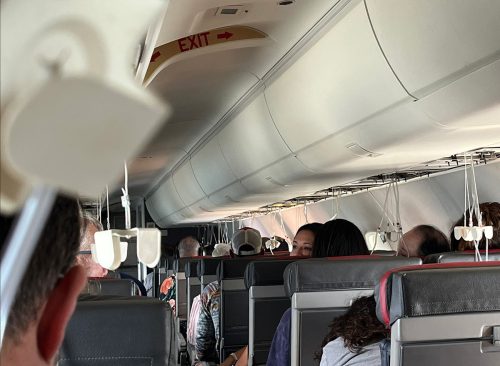 The plane landed in Gainesville about 40 minutes behind schedule. The passengers weren't in a celebratory mood. "One person clapped," said Hove. "I think people were so ready to be on the ground."
10
American Airlines Explains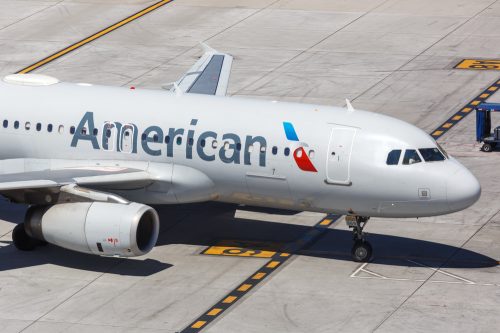 In a statement, American Airlines told Fox Business that the sudden drop in altitude was due to a pressurization issue. "American Eagle flight 5916, operated by Piedmont Airlines, from Charlotte (CLT) to Gainesville, Florida (GNV) landed safely in GNV on Thursday, August 10. While inflight, the crew received an indication of a possible pressurization issue and immediately and safely descended to a lower altitude. We apologize to our customers for any inconvenience and thank our team for their professionalism," an airline spokesperson said.
RELATED: 30 Area Codes to Watch for in Latest Phone Scam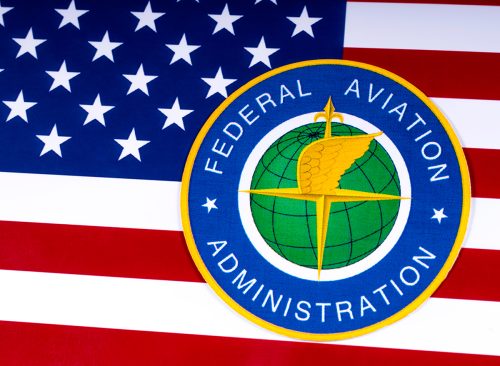 In a statement to Today.com, the Federal Aviation Administration said it would investigate the incident. "Pilots are trained to descend below 12,000 feet if there's a pressurization issue because below that altitude does not require supplemental oxygen. When doing so, pilots make controlled descents," an FAA spokesperson said.