Pilot Pulls Off Miraculous Save After Hitting Ground During Stunt
It was during an air show in Argentina.
A pilot pulled off a hair-raising save when he narrowly prevented his plane from crashing in front of spectators during an air show in Argentina. The Vans RV-7A aircraft came too close to the ground during the Allen Aeroclub in Rio Negro, with the plane's right wing scraping the airfield. Read on to see video of the chilling close call and find out how spectators reacted.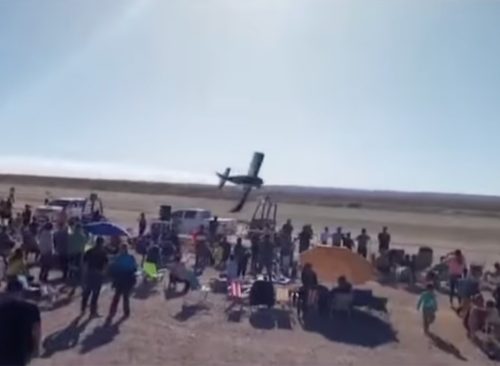 Video shows the small plane zooming down toward the sandy airfield, banking heavily toward the right. The wing makes contact with the ground just feet from a crowd of spectators, dragging for several feet before the craft lifts back into the air. Shrieking is heard from the crowd. "We were in front, and a piece of plastic from the plane flew at us and it continued as if nothing had happened," a spectator told Aviation24. "Nobody said anything. It seemed like part of the show."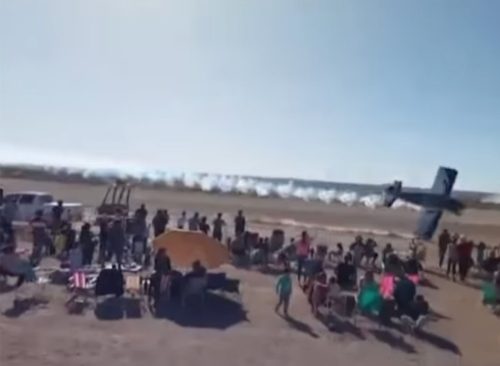 "Couldn't have been closer to disaster," wrote one commenter on the flying-enthusiast Instagram account piloteyes777. "The pilot's heart rate must have been 300bpm after that."  "That's actually past too close and more of a structural miracle. Especially so near to the crowd," another man said. "Seriously, enough to bend the wing it looks like. How did it stay intact??" wrote another. "They should ban this type of show with people so close and also take the pilot's license," another opined.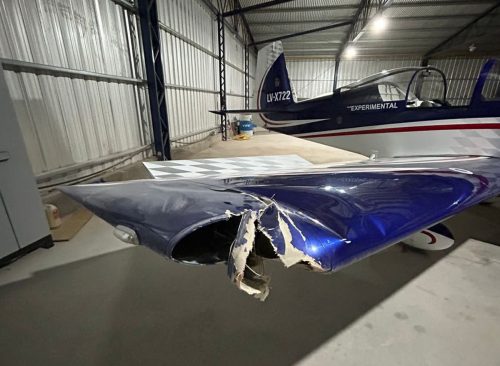 According to the Aviation Safety Network, the pilot escaped safely and landed with a destroyed right wingtip. Images circulated on Twitter by FL360aero show the crumpled wing with a large hole torn in the tip. The Argentinian Transportation and Safety Board said it was launching an investigation into the incident.
4
A Recent Airshow Tragedy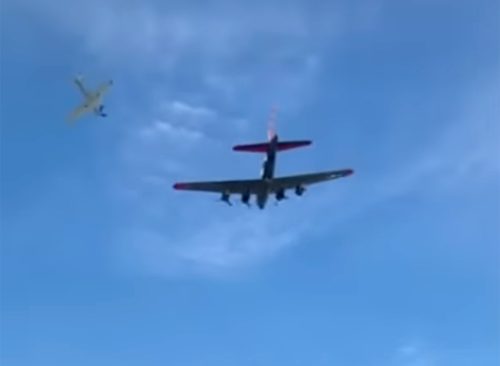 Airshow mishaps are relatively rare, but some have recently ended in tragedy. Last November, two World War II-era military planes collided in midair and crashed at Dallas Executive Airport, killing all six people on board.  The crash occured at the annual Wings Over Dallas airshow. Video footage shows the planes breaking apart in midair after a collision, hitting the ground within seconds, and bursting into flames. The Dallas mayor called the images "heartbreaking." No spectators were injured.
4
No Clear Cause In Dallas Crash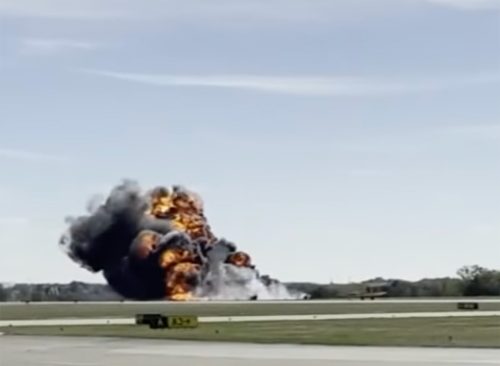 The planes involved in the crash were a Boeing B-17 Flying Fortress and a Bell P-63 Kingcobra. Five people were on the B-17, while the P-63 was a single-pilot craft. The National Transporation Safety Board launched an investigation into the incident. A preliminary report released in December 2022 did not contain a cause of the crash; the agency said a full report may take 12 to 18 months.