NYC Tells Migrants: "Find Another City"
According to the Mayor's office, the city is "at capacity"
New York City is one of the most population-dense cities in the world, with nearly 8.5 million people spread across five boroughs. Due to the high population and demand for housing, real estate is unaffordable for even those in the higher salary brackets. Since April 2022, the city has exceeded capacity, receiving more than 90,000 migrants. This week, the mayor's office issued a statement: No more migrants can come in. 
1
The Mayor's Office Says NYC Is "At Capacity"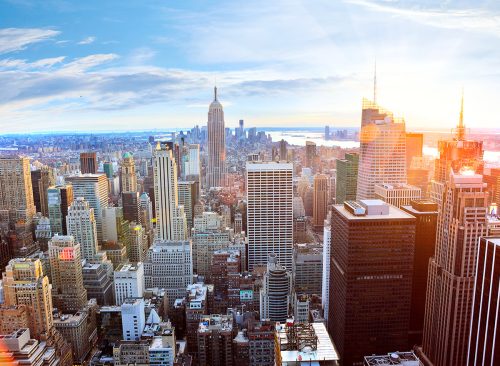 Out of the 90,000 migrants who have come to New York City since April 2022, 54,800 remain. This week the mayor's office issued a statement announcing that New York is "at capacity," and cannot welcome any more migrants. 
2
They Added That New York Is the Most Expensive City to Live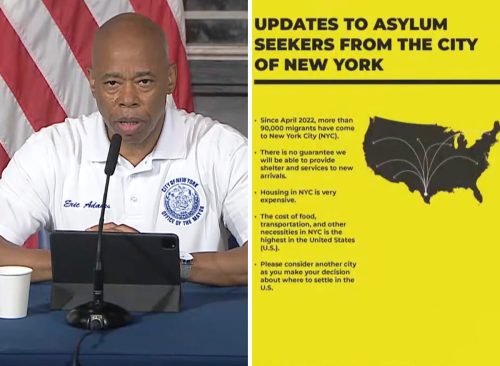 "Please consider another city as you make your decision about where to settle in the U.S.," the fliers read in English and Spanish. It adds that New York is the most expensive place to live in the United States, and there is "no guarantee we will be able to provide shelter and services to new arrivals."
3
Adult Asylum Seekers Have 60 Days to Remain in Shelter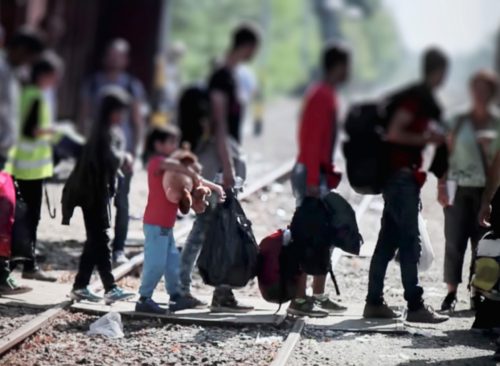 They also announced that adult asylum seekers have 60 days to stay in shelters. After those 60 days, they will need to reapply for permanent shelter placement.
4
Eric Adams Is Defending the Decision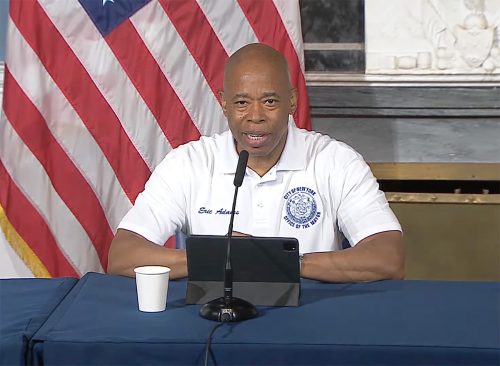 "New York City has done more than any other level of government" to accommodate migrants, New York Mayor Eric Adams (D) said, defending the campaign at a news conference on Wednesday. "But we cannot continue to absorb tens of thousands of newcomers on our own without the help of the state and federal government."
5
However the American Civil Liberties Union Calls It "Cruel" and "Unlawful"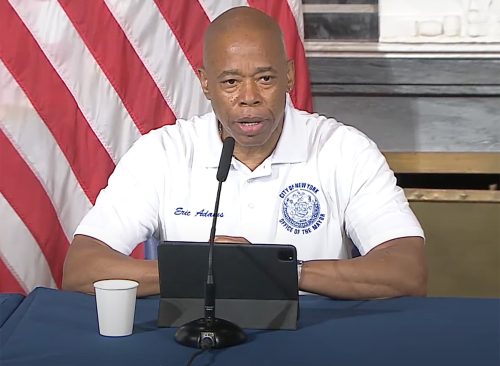 "Attempting to dissuade immigrants from coming to New York City is cruel, unlawful, and flies in the face of New Yorkers' values of compassion and care," tweeted the American Civil Liberties Union of New York. "Despite the deplorable actions of the Adams admin, the law still protects the right to shelter for every person in need in NYC."
6
An Attorney From the Homeless Rights Project Agrees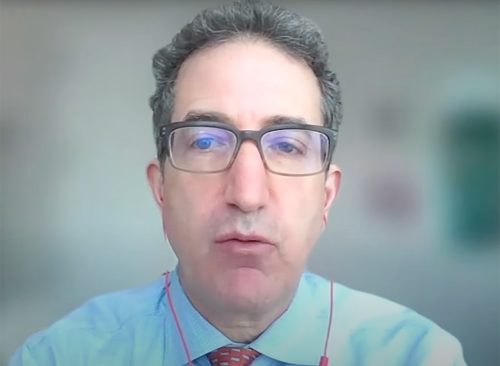 Joshua Goldfein, a staff attorney on the Homeless Rights Project at the Legal Aid Society, said if someone "really has nowhere to go and has no other plan, then it would not be lawful for New York City to say, 'I'm sorry, get lost, you're on the street.'"