Women Soccer Players Chase, Hit and Kick Male Referee in Attack After Penalty Is Denied
The attack took place during a game in the Democratic Republic of Congo.
Members of a women's soccer team chased and attacked a male referee during a match earlier this month — a fracas captured on social media — after the ref declined to penalize the opposing team. The DC Motema Pembe team was trailing the TP Mazembe Women team 1 to 5 goals during a Women's League match in the Democratic Republic of Congo, GhanaWeb reports. Motema Pembe asked the referee to penalize Mazembe for a tackle on a Motema Pembe player, but the referee declined. Here's what you need to know.
The Incident Was Caught on Video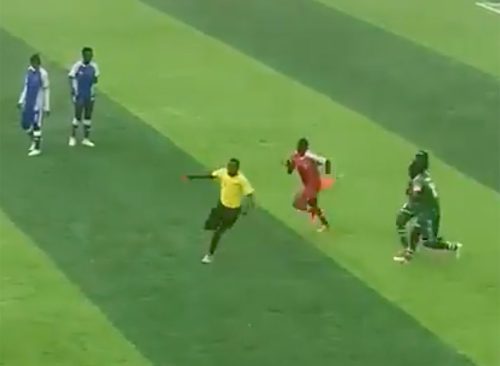 The attack came to light when a spectator posted video of the entire incident on Twitter.  The video shows Motema Pembe players chasing the referee off the field as the match comes to a halt.
Five Players Targeted the Referee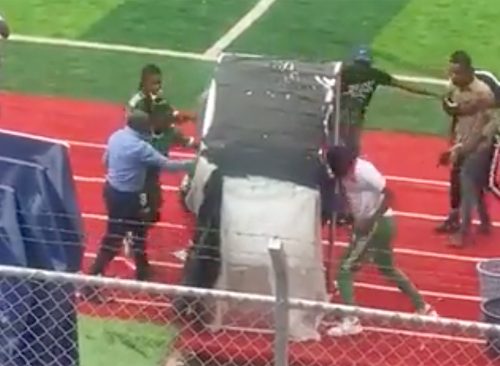 At least five Motema Pembe players chased the referee and eventually caught up with him. The women kicked and punched the referee. At least one man from Motema Pembe's technical team joined in.Other Motema Pembe players who were on the bench eventually joined the attack as well.
The Referee Broke Free, But Not for Long
At one point during the attack, the referee broke free from his assailants and ran away onto the track surrounding the pitch.  But the assailants caught up with him again, and the attack continued behind a small shelter on the trackThe referee again escaped into the trackside tunnel. Attackers in green jerseys chased him into the tunnel; it's not clear what happened after that.
It Could Have Been Worse
The video shows female players kicking and punching the referee and one man punching him. Another man intervenes to stop the man throwing the punches. Eventually, stadium staff members halted the attack and prevented one man from picking up a bucket, presumably to strike the referee.
An Investigation Is Underway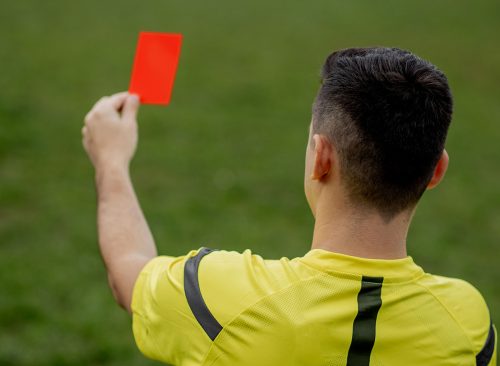 Mazembe's players did not take part in the attack and remained on the pitch while it occurred. It's unclear what injuries the referee sustained, if any. Meanwhile, the DR Congo Football Association will investigate the attack and has suspended some Motema Pembe players, GhanaWeb reports.