Heart-Melting Moment Woman Who Lost 350 Pounds Bursts Into Tears of Joy After Surgically Removing 47 Pounds of Excess Skin. "I Deserve to Be Happy."
"My life has been forever changed."
A woman has documented her journey through weight loss and loose-skin surgery online, revealing the highs and lows of the very emotional experience. Teresa Parent, 44, from Long Beach, California, has 915.2k followers on TikTok, with whom she shares raw, intimate videos of her extreme weight loss and grueling surgeries.
"I just want to tell anyone who is on a journey to try to save their life or change their life for the better to lose weight, just believe in yourself because you will be blown away with how much you can accomplish and what you can do by just believing in yourself and not giving up," she says. Here's what happened after she had 47 pounds of excess skin removed.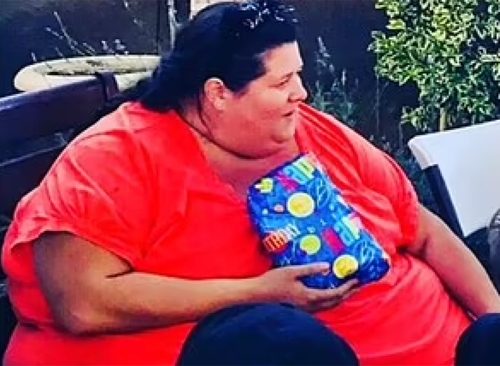 Teresa Parent, who is a teacher, topped the scales at 570 pounds before starting her weight loss journey. She lost 350 pounds in two years after having her stomach surgically reduced to the size of an egg. Parent says the loss of her brother in 2001 and her mother in 2003 led her to consume vast amounts of junk food to cope with the grief.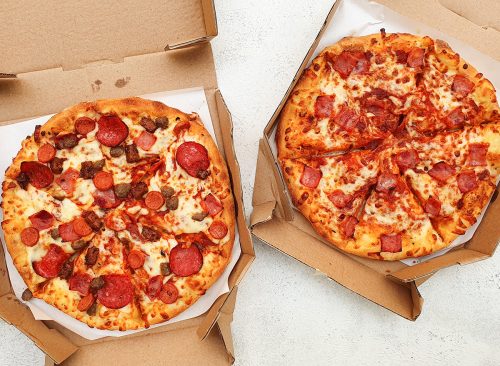 Parent says she would eat thousands of calories a day. "I was consuming about 10,000 calories per day … I was eating a large pizza almost daily and stopping at fast food drive-thru restaurants and hiding in my car while I ate," she says. "Then I would go home and eat triple-decker peanut butter sandwiches, grilled cheese sandwiches, and tons of chips, cookies, and junk food on a daily basis."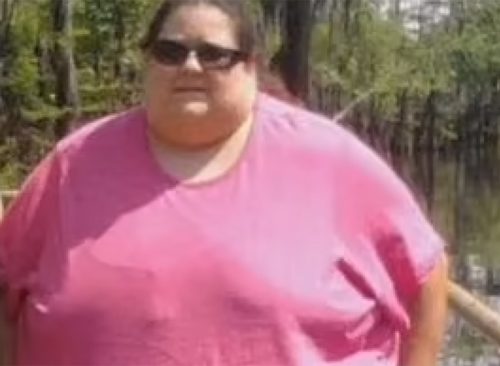 Parent suffered a mild heart attack in 2016 and was told she had only five years to live if changes were not made. "My doctor said 'you need to have weight loss surgery – you're not going to live longer than five to 10 years if you don't'. He said 'people your size usually have the greatest success with gastric bypasses, so that is the best option for you.'"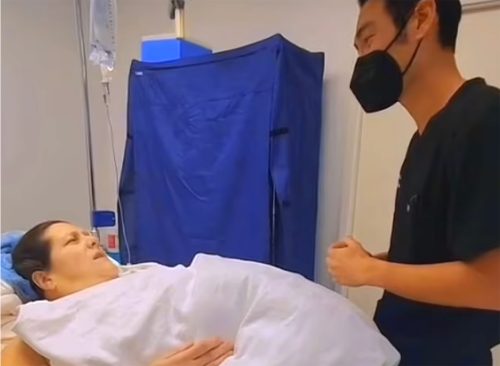 Parent was determined to lose weight. "I started walking more and went on a ketogenic based diet that involved eating foods with a low carbohydrate and low sugar content," she says. "On the day of surgery I was 390 pounds and as a teacher, I could not stand for longer than two minutes without feeling like I was going to die. Little by little I worked out."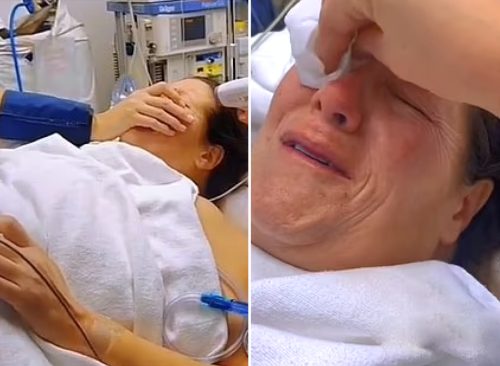 In December, Parent took care of something that had been bothering her for a long time—the 47 pounds of loose skin left over after surgery and weight loss. Parent posted a video of herself after the surgery, emotional about the loss of what she referred to as her "apron." "I've never been without my stomach," she said. "I can't believe it. My stomach is gone… that skin was literally the last thing of all my grief." In one video posted on December 26, Parent shared the novelty of having the loose skin removed.
"Normally, I have to set everything down on top of my stomach," she said. "It was surreal today when I went to rest my arms and journal on my belly and it was gone. This is just one way that my life has been forever changed because of @drcharliechen and his amazing team."
Ferozan Mast is a science, health and wellness writer with a passion for making science and research-backed information accessible to a general audience.
Read more