Video Shows the Record-Beating 2,554-Pound Monster Pumpkin
A monster pumpkin just in time for Halloween.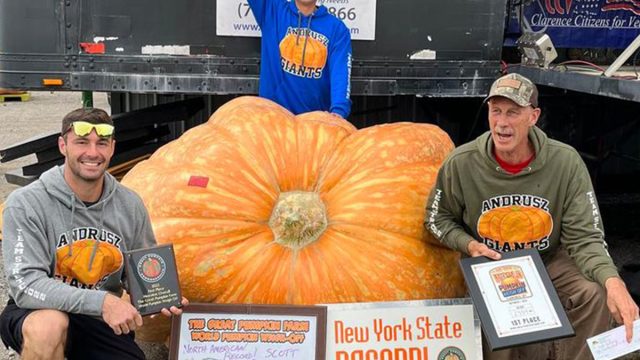 October is officially the start of "spooky season"—and everything pumpkin-related. Scott Andrusz, 63, of Williamsville, New York, has plenty to celebrate this Halloween, after setting a new record for heaviest pumpkin grown in the US. Andrusz's pumpkin weighs in at a whopping 2,554 pounds, beating the previous record of 2,528 pounds. "Finally, just so incredible, it's the culmination of a lot of hard effort for me and my sons," Andrusz says. "I love standing next to them to see them all. They're just so amazing to me." Here's everything you need to know about the monster pumpkin.
1
Months Of Diligent Work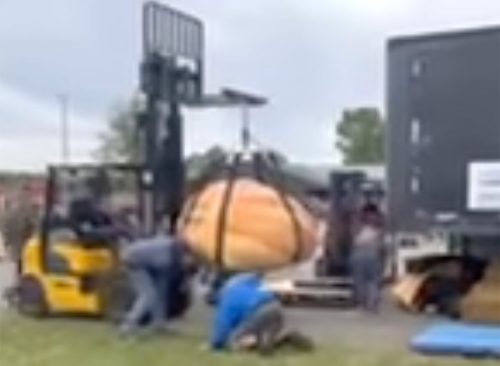 Andrusz and his family have been working on growing the giant gourd at their Lancaster, New York, farm for months. "Give it all the best stuff you can think of to give it, all the fertilizer, kelp worm castings, chicken refuse," Andrusz says. "And a ton of water every time she's thirsty you gotta go give her a drink." Andrusz won $5,500 in prize money, which will go into preparing for next year's competition. Keep reading to learn more and see the video.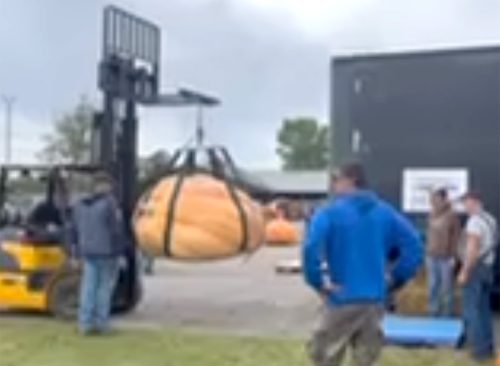 Andrusz retired as a commercial farmer three years ago, which is when he set his sights on the pumpkin competition. He says keeping the giant pumpkin safe from pests proved a challenge. "All the animals and critters seem to love this pumpkin more than anything in the world. They all want to eat on it. And I have cats come and try to scratch it," he says. "They think it's a big couch."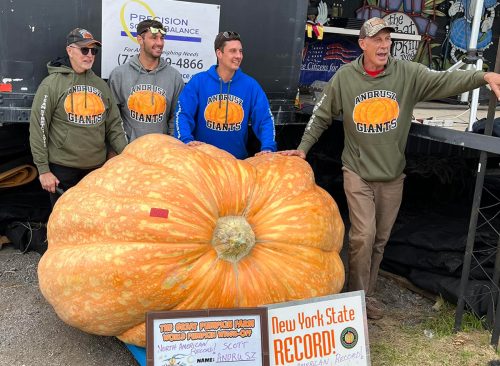 Andrusz is on the fence about what's going to happen to his champion pumpkin after it's been displayed. One important thing is scooping out the seeds in preparation for next year—and preparing to give up on old hobbies simply for lack of time. "Don't plan on doing any fishing, that's what I used to do," he advises any wannabe pumpkin farmers. "But now when I concentrate on pumpkins, I sure don't do much else but concentrate on pumpkins. They keep you up all night, you worry about the critters running around out there and all that."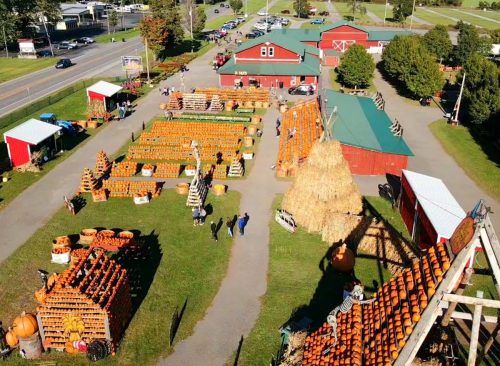 Visitors who want to see the record-breaking pumpkin in the flesh have until October 16, at the Great Pumpkin Farm in Clarence, NY. "The Great Pumpkin Farm started out in 1996 as a way of celebrating the harvest of blessings we enjoy each fall by hosting the World Pumpkin Weigh-off…and ended up in the Guinness World Book of Records for the first 1,000-pound pumpkin! From there, the Festival grew each year to include more signature events, rides and attractions and, today, it's one of Western New York's signature fall events and an annual destination for thousands of families."
5
World's Biggest Pumpkin?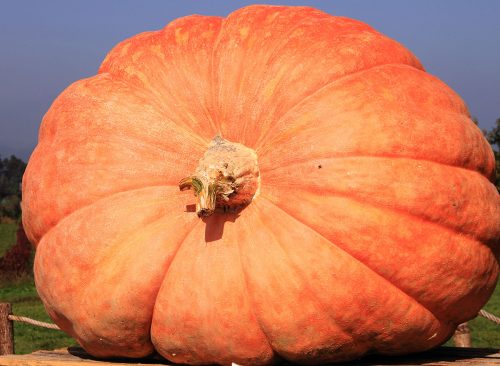 The record for the world's heaviest pumpkin is still held by a grower in Italy in 2021, according to Guinness World Records. Tuscan farmer Stefano Cutrupi won with a giant vegetable weighing 2703 pounds. "It is not easy to obtain such results. Some may see this as amusing but this can only be achieved with specific genetics, research, crossbreeding and special agronomic techniques," says Alessio Ribechini, president of the Italian championship. 
Ferozan Mast is a science, health and wellness writer with a passion for making science and research-backed information accessible to a general audience.
Read more