Video Shows Shocking "Guinea Pig Crisis" Soaring in NYC as People Give Them Up
Shelters are struggling with accommodating pandemic purchases.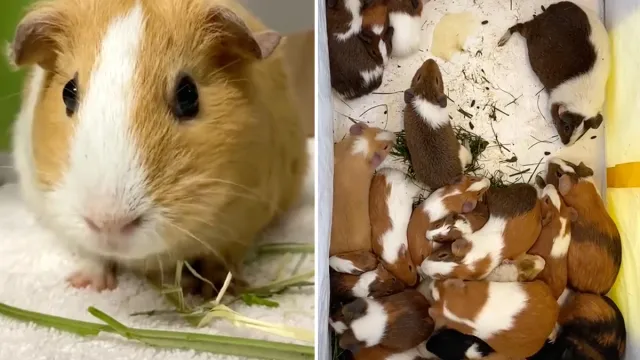 Crime is up, rents are soaring, and New York City finds itself in the throes of another crisis as fall begins: A guinea pig crisis. A surprising number of the animals are being abandoned, and animal organizations are asking for help. Read on to find out what's driving the phenomenon, and what you can do. 
1
22 Guinea Pigs Recently Rescued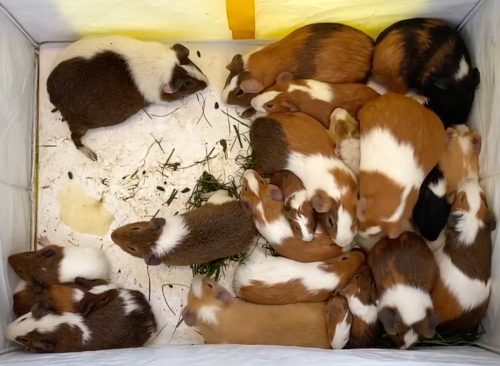 On its TikTok account, the Animal Care Centers of NYC (@nycacc​​) posted video of a box full of guinea pigs. "Did you know that there's a guinea pig crisis in NYC?" the caption read. "Just today, ACC rescued 22 guinea pigs that were dumped in a building lobby. Five of which were pregnant," a narrator said. "Roughly 600 were dropped off just this year and almost all of them are younger than 3 years old." Keep reading to learn more and see the video. Keep reading to learn more about the crisis and to see the video.
2
Impulse Pandemic Purchases
According to the organization, 600 guinea pigs have been rescued in the city this year alone. The animals were "impulse pandemic purchases" and are now being abandoned. The agency suggested visiting its website to browse adoptable guinea pigs, or contacting them for more information on adopting or fostering the animals.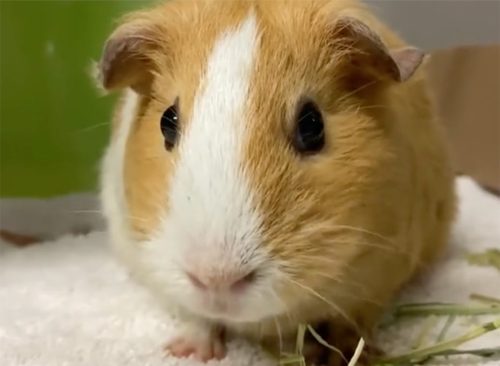 TikTok commenters expressed sorrow and concern for the animals. "This makes my heart hurt. I was a guinea pig mom for 8 years, they are the best little pets," said @pinkhairedcatgirl. 
"I hope you can find forever homes or fosters. It's really sad how many people impulsively bought Guinea pigs, bunnies, cats and then dumped them," said @adoptablesnyc. "I expected to see a lot of pandemic puppies get dumped as people resumed back to work, it's sad to see how many other species were affected," said @reptile_mamma. The phenomenon is not exclusive to NYC. "In the last 10 months alone I've rehomed 1600 guinea pigs in the Dallas/FT Worth area," said @bountifulpawssanctuary.
4
Guinea Pig Rescues Have Doubled in One Year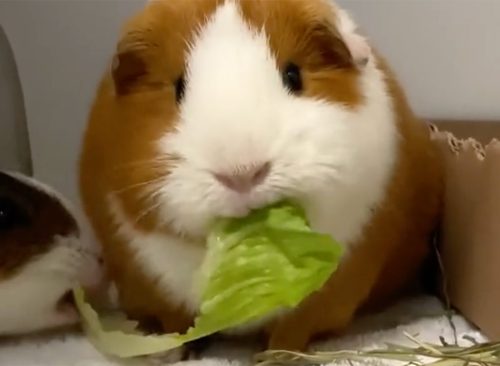 Last month, The City reported that shelters were struggling to deal with the influx of surrendered and abandoned guinea pigs, the rate of which had doubled since last year. The problem is so acute that the city council is considering a ban on the sale of these animals in pet stores. "COVID came and everybody was like, 'Let's get a guinea pig because we're inside and we don't want to go outside,'" said Juli Cialone of Rock n' Rescue in nearby Westchester. "People just think they're cute and fluffy, [but] they scoot and they don't want to be touched. The challenge is people end up getting bored with them." Guinea pigs are even being abandoned in parks and on streets, The City reported.
5
Pregnant Guinea Pigs Often Abandoned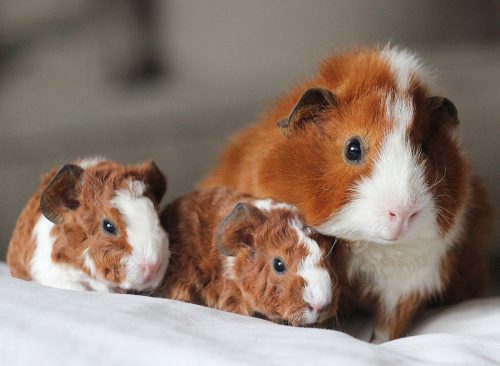 Another complication: It's difficult to tell the sex of a guinea pig without a sonogram, and some people have paired a male and a female, thinking they're single-sex. Only two veterinarians in New York City are experienced in spaying and neutering guinea pigs, and the procedure can be expensive. "We see so many pregnant piggies, it's not even funny," said Cialone. 
Michael Martin is a New York City-based writer and editor.
Read more