Video Shows Brand New $1 Million McLaren Supercar Washed Up by Hurricane Ian 
"Stay safe, cars are replaceable."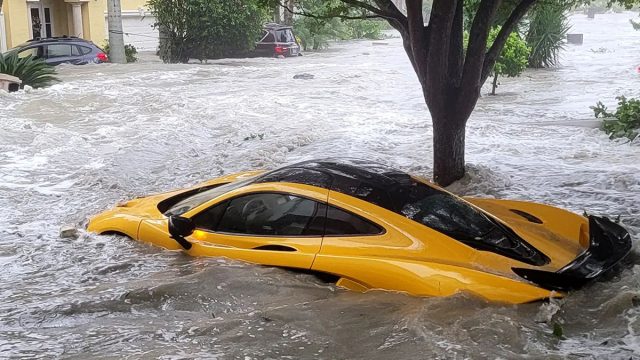 Hurricane Ian has caused massive damage and devastation across Florida, leaving streets flooded and homes destroyed. The storm is also washing away cars, including a brand new McLaren hypercar worth over $1 million. The luxury vehicle was washed out of the owners garage in Naples and swept away down the street, which now resembles a river thanks to flooding. "Car went thru the garage," says Ernie, the owner of the car. Here's what's happening in Florida, and how people are reacting to the McLaren washing away.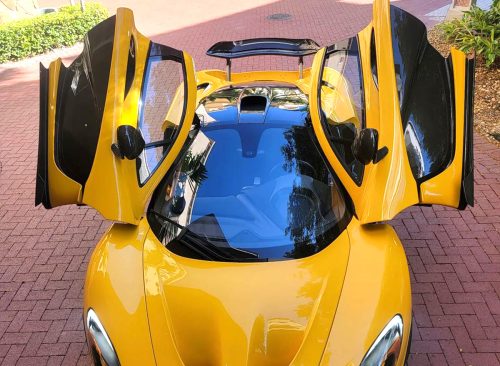 Ernie, who appears to own a fleet of luxury cars, got the McLaren very recently—he started posting about it on his social media approximately a week ago. "Only 300 miles on it. Time to add to it!" he posted on September 16. The rest of Ernie's posts all lovingly feature the yellow sports car. "A beautiful weekend. Definitely love driving it in Race Mode," he captioned another post. Keep reading to learn more and see the video.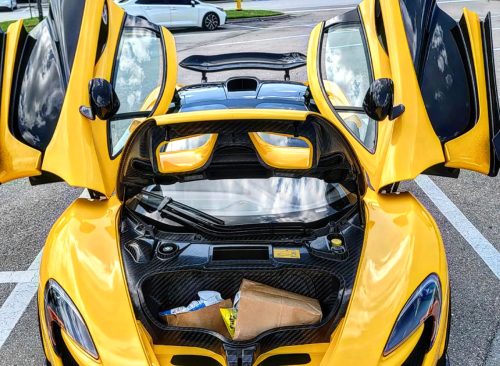 September 28 was the last day Ernie could really show off the car. "My hurricane supply car #p1," he posted. The disaster was about to strike—the next two posts showed flooding and the McLaren being swept away by floods. "Car went thru the garage," Ernie posted. Another post shows rising water in the garage. "This was the picture before the P1 went thru the garage and The Rolls-Royce. That's water that you see," Ernie says.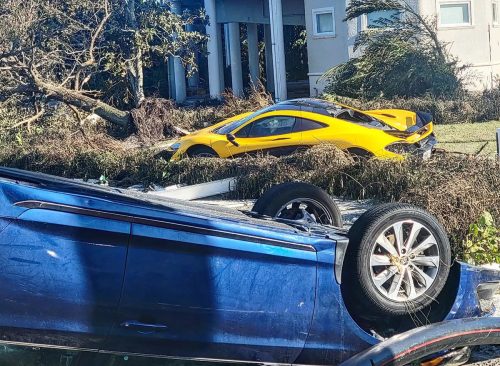 Commenters on Ernie's posts have been sympathetic to his loss. "Stay safe, cars are replaceable," one said. "I'm so sorry, that's heartbreaking," said another. "Hope everyone is alright tho," another commenter said. "I'm so sorry… most important that you and your family are safe. Sending prayers," said another.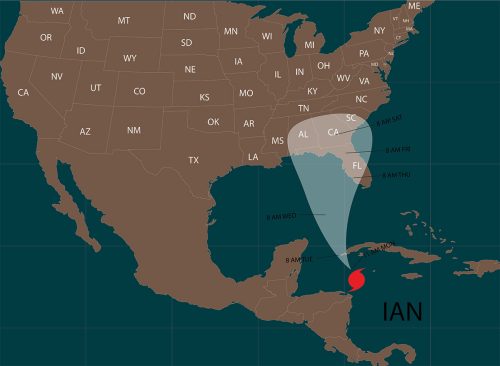 Losing his car makes Ernie one of the luckier people in Florida right now, with Hurricane Ian taking lives and destroying entire communities. "I just literally got out of a helicopter where I was able to take a complete tour of the entire county and there's really no words that I can say to tell you what I've seen," says Lee County Sheriff Carmine Marcino. "The Fort Myers Beach area, buildings, major, major homes and buildings completely washed away with vehicles in the water, vehicles in the bay, boats are upside down."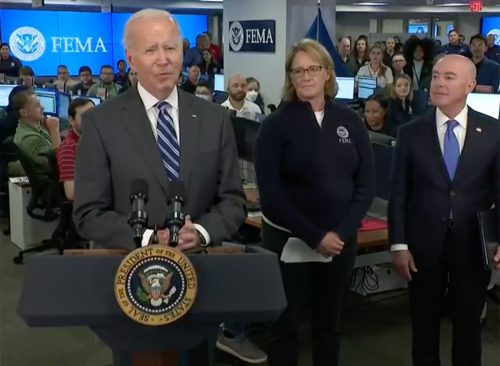 Images coming out of Florida show unimaginable damage. "This could be the deadliest hurricane in Florida's history," says President Joe Biden, pledging to assist governor Ron DeSantis. "At times like this, America comes together. We're going to pull together as one team, as one America. We're going to do everything we can to provide whatever they need. This is not about anything having to do with our disagreements politically. This is about saving people's lives, homes and businesses." President Biden also reminded Floridians to stay safe and follow official directions from emergency services. "Don't go outside unless you absolutely have to. It's risky for you."
Check out the McLaren disaster here:
Ferozan Mast is a science, health and wellness writer with a passion for making science and research-backed information accessible to a general audience.
Read more