Video of Fishing Tournament Ends in Chaos After Contestants Allegedly Caught Cheating, Stuffing Fish With Weights
Scandal in the fishing world.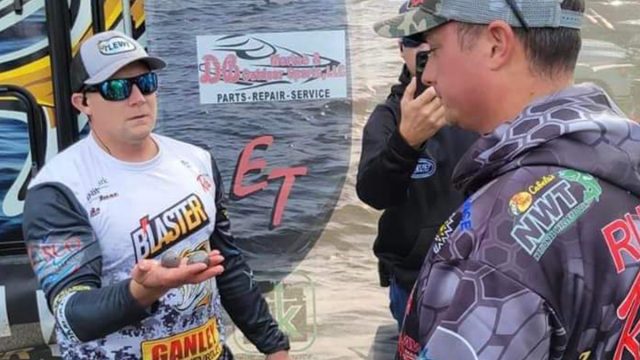 A fishing competition in Ohio ended in uproar after contestants were allegedly caught cheating red-handed. The Lake Erie Walleye Trail (LEWT) fishing tournament declared Chase Cominsky and Jake Runyan winners after the final fish weigh-in, but questions were raised about the accuracy of the weight and the legitimacy of the winners. The suspicions proved to be correct: When the fish were sliced open, lead weights and fish filets were found to have been added to the catch, falsely increasing the weight. "We got weights in the fish!" one person can be heard yelling, before telling the alleged cheaters to "get outta here!" Here's what dramatic footage of the incident shows.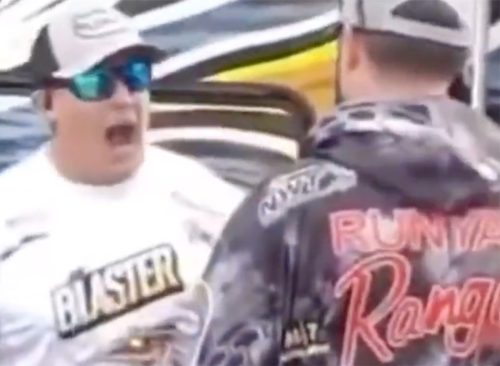 Questions were raised about Cominsky and Runyan's victory over their fellow fisherman, which turned out to be justified: Every one of their fish had objects placed inside them to make them appear heavier, and the crowd was furious. Some threatened to call the police, as the pair might have cheated in other tournaments and unfairly won thousands of dollars. Keep reading to learn more and see the video.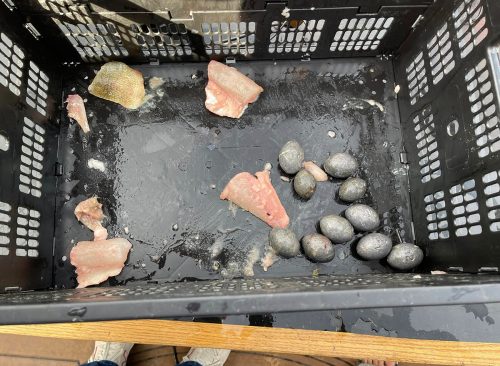 Cominsky and Runyan were disqualified from the competition and stripped of their victory. Video of the incident shows the red-faced suspects being asked to leave the vicinity, with angry voices in the background demanding that police come and arrest the two men. "Shouldn't we file a police report?" one is heard asking.
3
"Where's Your Crown Now?"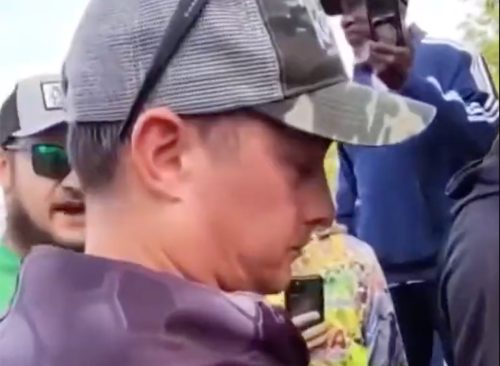 The crowd were told not to hurt the two men, but let them go without any trouble. After the men walked out of shot, the rest of the fish were sliced open. All of the fish had foreign objects such as lead in them, and parts of other fish. "Where's your crown now?" someone can be heard yelling in disbelief. "You were the champ, dude!" Runyan is seen standing quietly as the crowd demands he explain himself.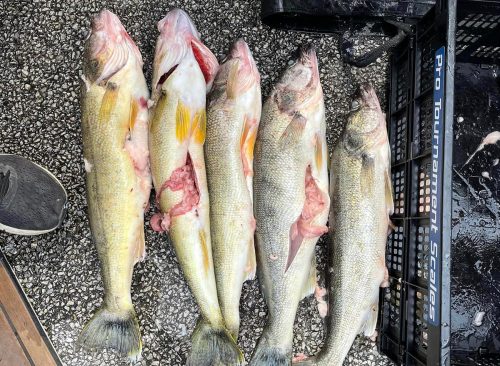 LEWT director Jason Fischer addressed the scandal via a Facebook post. "Disgusted guys and gals, I'm sorry for letting you down for so long and I'm glad I caught cheating taking place in YOUR LEWT at the same time," Fischer says. "I hope you know now that when I say 'you built this LEWT and I will defend its integrity at all costs', I mean it. You all deserve the best."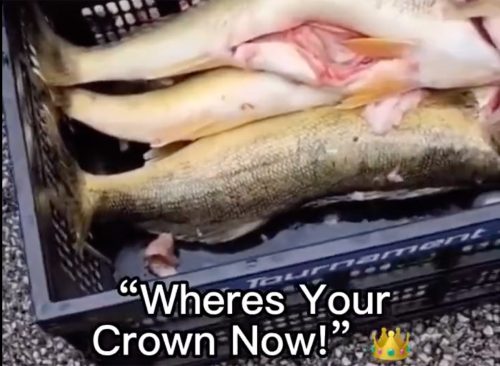 Commenters on the LEWT Facebook page were quick to make their opinions known. "You handled a difficult situation very well," one person said. "Jason I give you credit for maintaining your composure and as the entire industry looks on to what happens I am confident you are doing the right thing for your trail and to ensure this doesn't go unpunished," said another. "Hire a few people with metal detectors. I'm sure a few people including myself wouldn't mind scanning a few fish before finalizing weight," suggested another commenter. 
Ferozan Mast is a science, health and wellness writer with a passion for making science and research-backed information accessible to a general audience.
Read more