The Real Reason Why Ticket Sites Charge Up to $42,000 For a Taylor Swift Concert Ticket
Even politicians are complaining.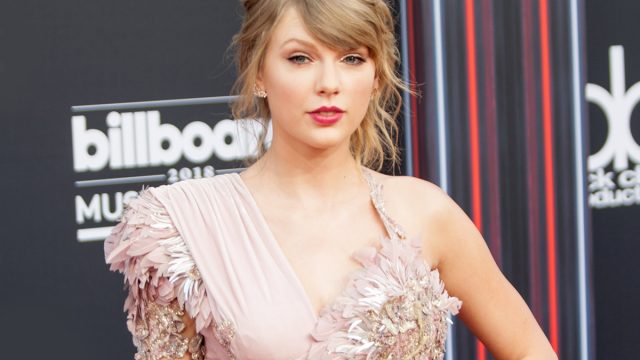 Presale tickets for Taylor Swift's summer tour broke the internet this week—or at least Ticketmaster. The site was swamped with so many Swifties that it intermittently crashed, many users experienced long wait times, and Ticketmaster ultimately canceled the regular sale period slated to begin this weekend. Some fans waited as long as eight hours to purchase tickets initially priced between $73 and $666. Many were disappointed.
The frenzy benefited the reseller market—StubHub now offers seats for an April show in Florida ranging from $500 to $42,000 apiece, ABC reported. And some politicians are complaining. Read on to find out why the tickets went so fast, why Rep. Alexandra Ocasio-Cortez is urging that Ticketmaster be broken up, and what Swift fans had to say on social media.
1
"Historically Unprecedented Demand"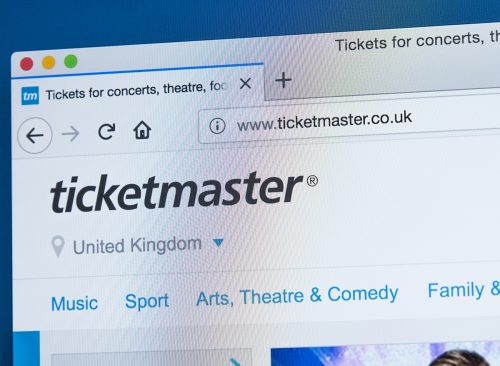 Tickets for Swift's Eras tour went so fast because there was "historically unprecedented demand," Ticketmaster said. The company noted that the number of people who registered for the presale was twice the number of actual tickets available, and the demand could have filled 900 stadiums, almost 20 times the number of shows scheduled.
Ultimately, Swift sold a record-breaking two million tickets in one day. But Swift's popularity isn't the only reason why so many fans missed out, and some tickets are going for more than $40,000.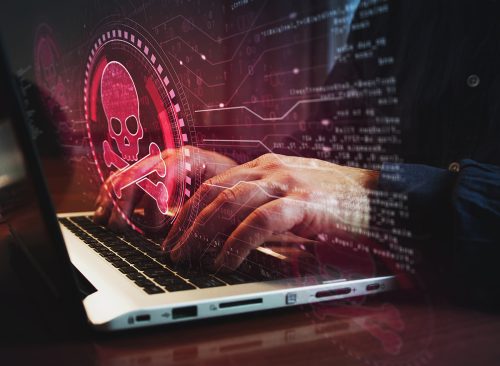 Another reason: Bots and unverified users gatecrashed the site. When the presale began, "The site was supposed to open up for 1.5 million verified Taylor Swift fans," said Greg Maffei, CEO of Liberty Media, Live Nation's largest shareholder. "We had 14 million people hit the site, including bots, which are not supposed to be there." 
Bots slowed down the site, keeping some users out. "The staggering number of bot attacks as well as fans who didn't have invite codes drove unprecedented traffic on our site, resulting in 3.5 billion total system requests—4x our previous peak," said Ticketmaster.
3
Company's Dominant Market Share Back in Spotlight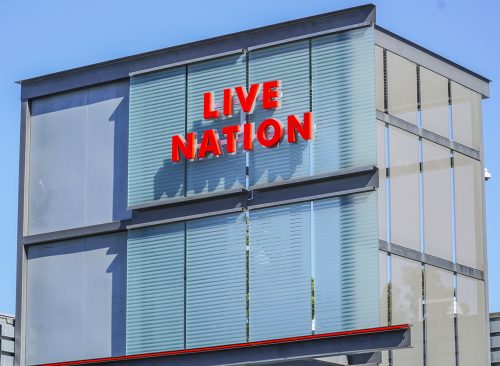 Ticketmaster is owned by Live Nation, which controls 70% of the ticketing and live-event venues in the United States. Critics argue this puts consumers at an unfair disadvantage, as they have few options where to buy their tickets. The Swift ticket fiasco led some Democratic lawmakers to renew their calls for the Justice Department to separate the two companies.
"Taylor Swift's tour sale is a perfect example of how the Live Nation/Ticketmaster merger harms consumers by creating a near-monopoly," tweeted Sen. Richard Blumenthal. "I've long urged DOJ to investigate the state of competition in the ticketing industry." He channeled Swift's latest #1 single by adding: "Consumers deserve better than this anti-hero behavior." "Daily reminder that Ticketmaster is a monopoly, it's merger with LiveNation should never have been approved, and they need to be reigned in," tweeted Rep. Alexandria Ocasio-Cortez on Tuesday. "Break them up."
4
CEO Responds: "It's a Function of Taylor Swift"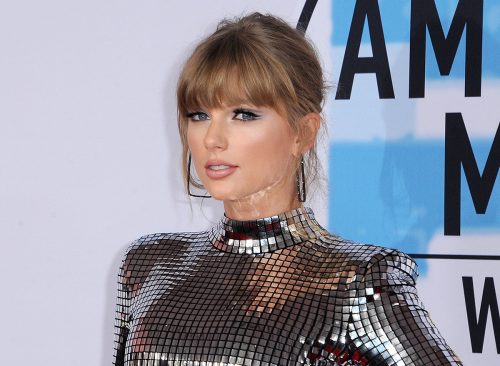 Maffei has defended the company's practices. "Though AOC may not like every element of our business, interestingly, AEG, our competitor, who is the promoter for Taylor Swift, chose to use us because, in reality, we are the largest and most effective ticket seller in the world," he said. "Even our competitors want to come on our platform." He said that demand was just too great. "It's a function of Taylor Swift," he said.
But Maffei's explanations were little comfort for ticketless Swift fans, who aired their bitter disappointment on social media. "He has no idea the sh*tstorm he's just unleashed upon himself. Swifties are gonna single-handedly take down Ticketmaster for this," tweeted @blondewonk. "This is so funny to me, though, because Ticketmaster doesn't work when it's a small artist at a small venue either," tweeted @apat10. "Why didn't they have this programmed correctly?" asked Twitter user @SherryPoniewaz. "Having an open link on their site during a time that was for the fans only. But also to block fans with codes!! They scammed the fans & 3rd parties scooped up the tickets!"