This Major Airline Allows Male Pilots and Crew to Wear Skirts to "Express Their True Identity"
Gender-neutral ticketing options to come.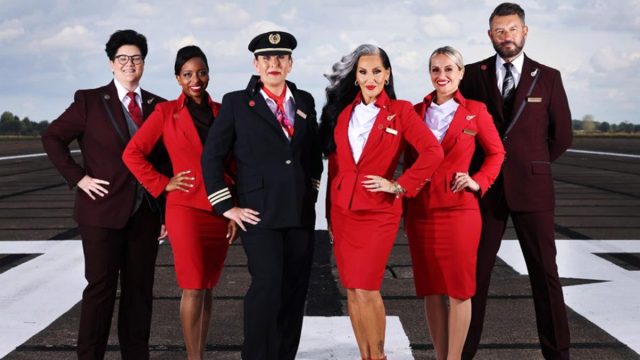 The airline Virgin Atlantic has announced that its pilots and cabin crew can wear uniform styles traditionally assigned to any gender—male pilots can wear skirts, and females can wear pants—so employees can "express their true identity" while on duty. Another change to traditional gender norms applies to passengers. Read on to find out what it is. 
1
Gender-Neutral Ticketing Options To Come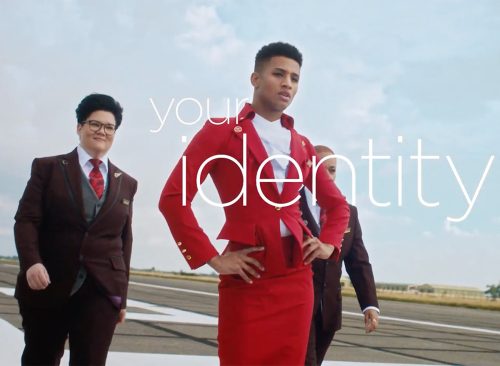 The Telegraph reported that Virgin Atlantic plans changes to the ticketing process that will allow passengers to select gender-neutral options. Travelers who hold passports with a gender-neutral designation will be able to select "U" or "X" gender codes when they book their tickets. The gender-neutral title "Mx" will also be an option. 
2
Pronoun Badges Available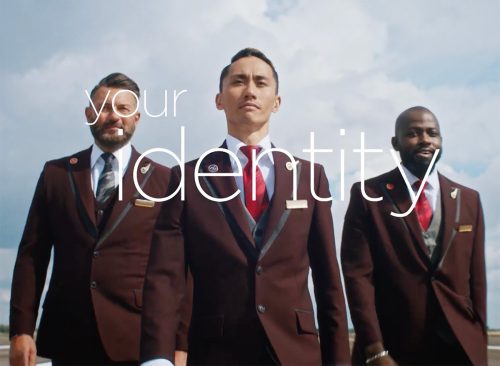 Virgin Atlantic also said customers can obtain pronoun badges at check-in or in the airline's clubhouse to ensure they will be addressed by their preferred pronouns in the airport and on flights, the Evening Standard reported. The airline bills itself "the most inclusive airline in the skies."
3
"Everyone Can Take on the World"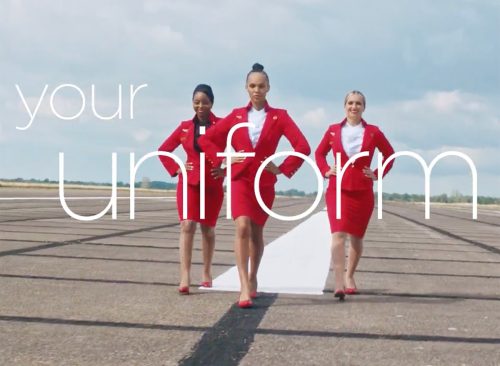 As for the staff uniform changes, Juha Jarvinen, Virgin Atlantic's commercial chief, said the airline wanted staff "to embrace their individuality and be their true selves at work."  He added: "At Virgin Atlantic, we believe that everyone can take on the world, no matter who they are. We want to allow our people to wear the uniform that best suits them and how they identify and ensure our customers are addressed by their preferred pronouns."
4
The Changes Keep Coming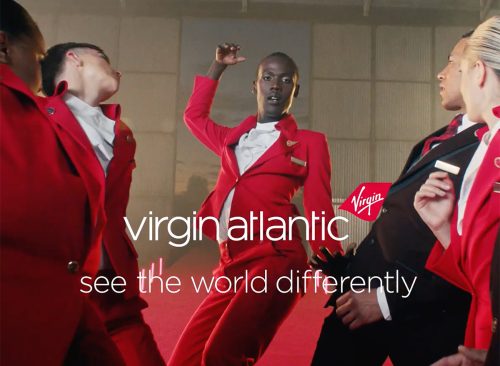 This is the latest in a series of changes the airline has employed to update its image. New uniforms designed by Vivienne Westwood have rolled out as part of the carrier's "Be Yourself" campaign. And in May, Virgin Atlantic became the first major global airline to allow staff to display tattoos.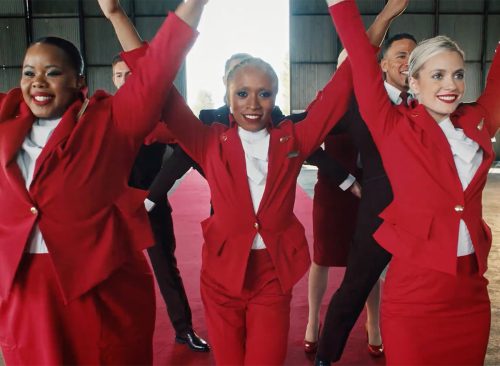 Jaime Forsstroem, a member of the Virgin Atlantic cabin crew, expressed support for the changes: "The updated gender identity policy is so important to me. As a non-binary person, it allows me to be myself at work and have the choice in what uniform I wear." RuPaul's Drag Race judge Michelle Visage, a star of the airline's "Be Yourself" ad campaign, said: "As the mother of a non-binary child, and as an ally to the LGBTQ+ community, these efforts by Virgin Atlantic to further inclusivity for its people are extremely important and personal to me. People feel empowered when they are wearing what best represents them, and this gender identity policy allows people to embrace who they are and bring their full selves to work."
Michael Martin is an experienced writer and editor in New York City. He specializes in helping people make life-improving decisions on their health, nutrition, finances, and lifestyle.
Read more