Sty-Scrapers: China is Planning a Series of 26-Story High-Rises for Pigs
Pigs will live in air-conditioned and ventilated spaces.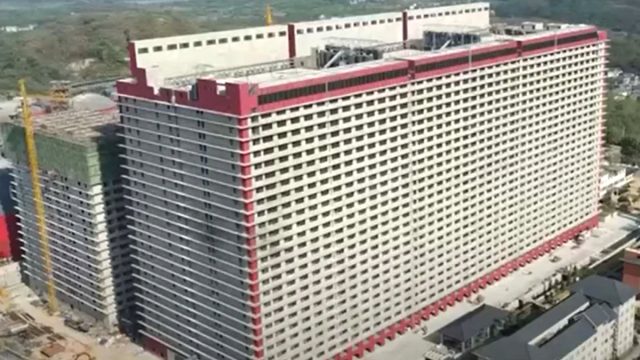 China is going a different direction in building out its farmland: Up. Chinese authorities say they plan to create a series of high-rise buildings, 26 stories tall, dedicated to pig farming. The building will be air-conditioned and include ventilated floors. The aim is to reduce the amount of land used for farming, the UK Times reports.
The first has been built in the city of Ezhou by a company called Hubei Zhongxinkaiwei Modern Farming. Two years of construction came with a price tag of 4 billion yuan ($540 million US). China is the world's largest producer and consumer of pork, and demand for meat is rising. In 2018, a swine flu outbreak decimated the country's pig population, and the skyscrapers are a high-profile attempt to recover. Read on to find out how it works.
1
Growing By 30% Annually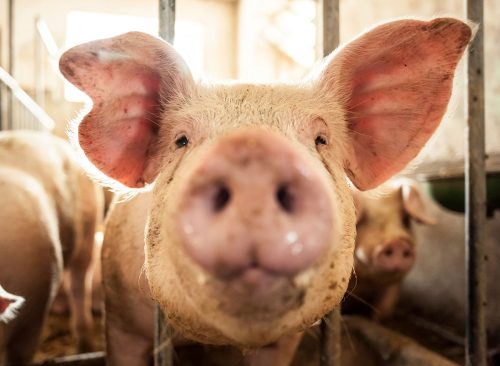 Multi-story pig farms used to be illegal in China. But in 2019, a year after swine flu decimated the country's pig population, Chinese officials approved the high-rises. Their number has grown by 30% a year, according to Beijing News, a state-run newspaper. The high-rises cost more than conventional farms, "but the authorities argue that they may be worth the cost in areas where land is scarce and pork prices are high such as mountainous regions and more developed provinces," the Times reports.
2
More Pigs, Fraction of Farmland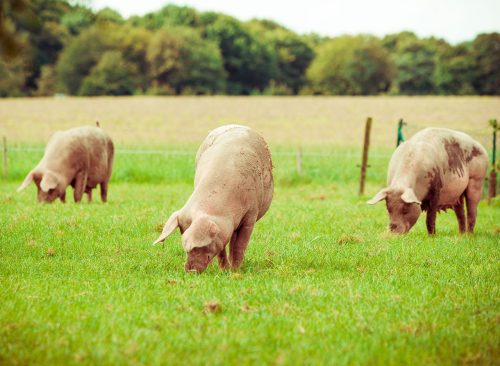 As for those numbers: A high-rise breeding facility can produce as many pigs as a conventional farm on one-fifth the amount of land, said Zheng Chengzhi, public affairs director of New Hope Group, an agriculture conglomerate, in Southern Weekly, a state-run newspaper. By early this year, the southern province of Guangdong had built more than 170 multi-story pig farms, including a 17-level facility. Hubei Zhongxinkaiwei Modern Farming is building a second 26-story facility after opening the first. The company ultimately hopes to produce 1.2 million pigs a year.
3
Disease a Risk, Experts Say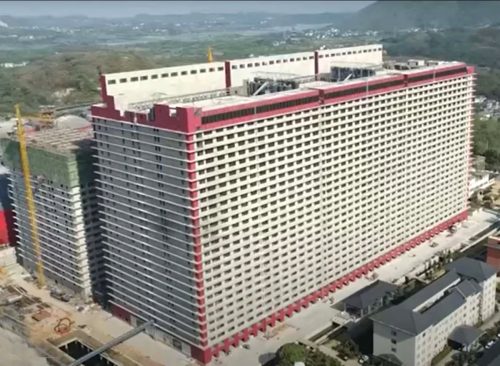 Some experts question the approach. "The enormous density of pigs and chickens, most produced by small-to-medium-sized farms with poor biosecurity, interconnected with each other via transport networks to huge numbers of slaughterhouses and wet markets, also with poor hygiene, generates infectious disease risks," Dirk Pfeiffer, a professor of veterinary medicine at City University in Hong Kong, told the Guardian last year. "A concentrated farming operation creates a condition for cross infection among the pigs or other livestock animals," said Peter Li, associate professor of east Asian politics at the University of Houston-Downtown.
4
Precautions to Prevent Outbreaks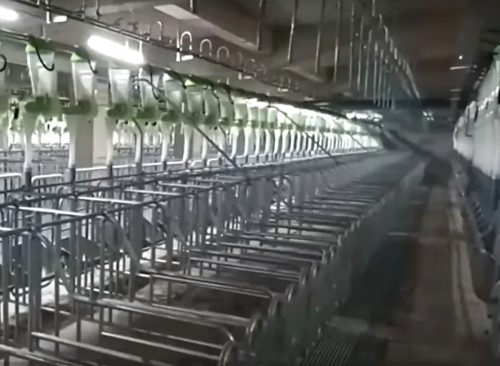 But Yuanfei Gao, vice-president of Yangxiang, a company that built a 12-story hog facility in Guigang, said the facilities do a good job of preventing disease outbreaks. Pigs are restricted to one floor for their whole lives to avoid mixing animals, and each unit has a ventilation system. "Companies in China have lost about half of their animals. In Yangxiang we also had losses, but we managed to contain them to 10%," said Gao.
RELATED: The 10 Most "OMG" Science Discoveries of 2022
5
Animal Welfare Questioned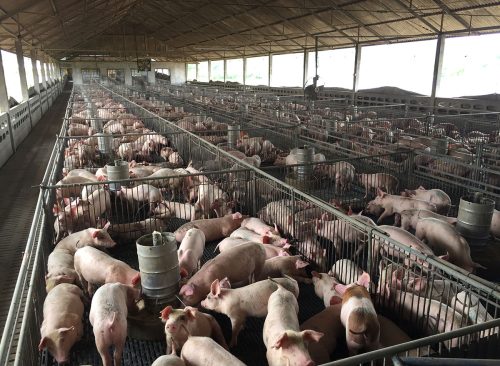 Others object on animal-welfare grounds. "Welfare within that type of environment, a very intensive system, is very different to typical UK outdoor production," Jeremy Marchant-Forde, research animal scientist with the US Department of Agriculture, told the Guardian. "It may well have some advantages with regard to health. But at the end of the day you couldn't call this high welfare. There is not a lot of room or environmental complexity here just to let pigs be pigs."
Michael Martin is an experienced writer and editor in New York City. He specializes in helping people make life-improving decisions on their health, nutrition, finances, and lifestyle.
Read more