Police Officers Try to Lure a Roof Jumper With Cardi B & Offset Meal From McDonald's
That was the takeaway from a widely photographed incident in San Diego this week.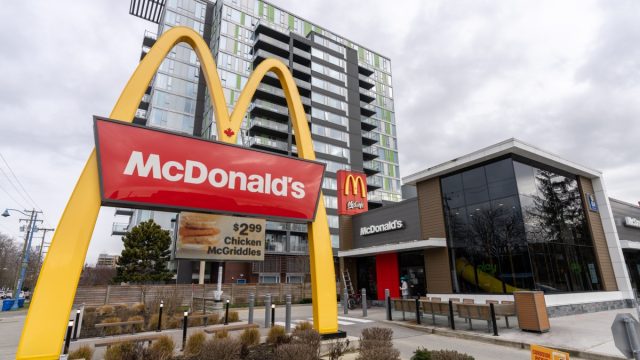 As anyone with a passing interest in police shows knows, negotiations with an agitated suspect are a delicate, complicated thing. Police train rigorously on how to deal with these high-stakes situations, bringing in elements of complex psychology and basic empathy. And sometimes they turn to McDonald's. That was the takeaway from a widely photographed incident in San Diego this week. Police who were working to talk a potential roof jumper to safety apparently tried to lure the man from the top of a local mall with a Cardi B & Offset Meal from the fast-food chain. Read on to find out more. 
Police Spent Five Hours With Potential Jumper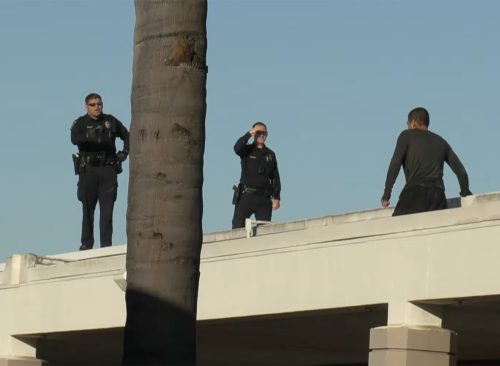 On Monday morning, San Diego police worked for several hours to safely bring a man on top of the roofs of Westfield Mission Valley Mall into custody. Dispatchers received reports around 6:10 a.m. Monday of a man who had jumped on top of Target. When officers arrived, they requested that the man come down from the roof. He refused, then began vandalizing electrical equipment and threatened to jump.
McDonald's Grub Offered, Declined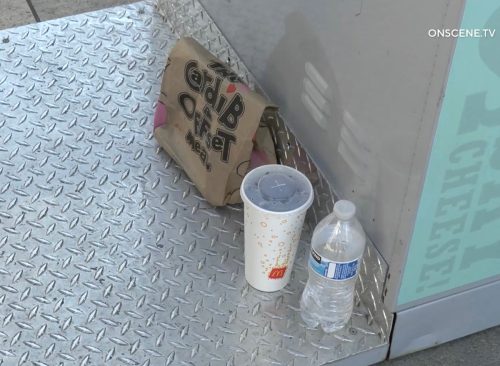 Video from OnScene.TV showed the man on the roof occasionally becoming upset as officers spoke to him and offered him water. He began to remove items of clothing, including his shirt and pants. The police used several forms of negotiation to get him down, CBS 8 reported, including offering the man the Cardi B & Offset Meal. The man refused the food. 
Subdued After Short Struggle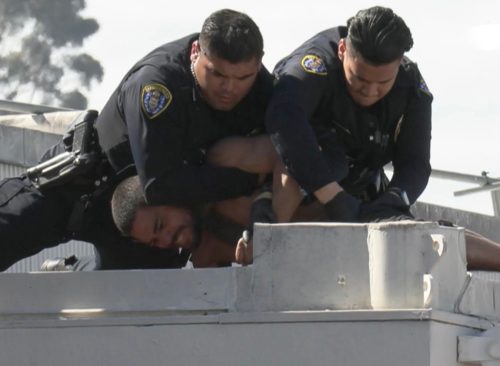 The man was caught on video jumping among various parts of the mall's roof, from Target to Express to a small kiosk that separated two walkways, CBS 8 reported. After more than five hours, the man jumped onto another roof, where a police officer was waiting for him. The man was subdued after a short struggle on the roof. Additional officers responded to help. "We're happy everything ended safely, and everybody gets to go home safe," a police spokesman said. It's unknown if drugs or alcohol were involved in the incident, but San Diego police told the news outlet it was a possible scenario.
What Is the Cardi B & Offset Meal?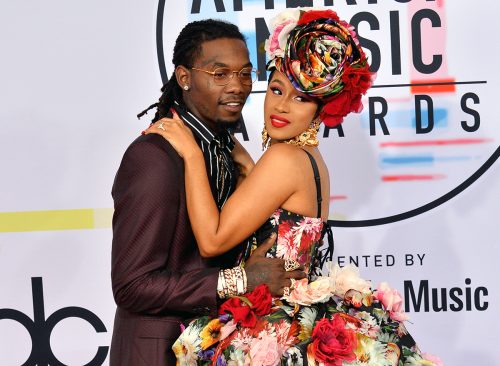 The Cardi B & Offset Meal is the latest in a series of celebrity-endorsed food bundles available at the chain restaurant. This one was launched by the popular, romantically involved rappers around Valentine's Day. For the record, the Cardi B & Offset Meal contains a cheeseburger, a Quarter Pounder with Cheese, one large fries, two large drinks, and an apple pie. Clocking in at 2,175 calories, it is meant to be shared. But the San Diego suspect was apparently unswayed by the police department's generosity. 
Arrest Follows Rewards-Program Dispute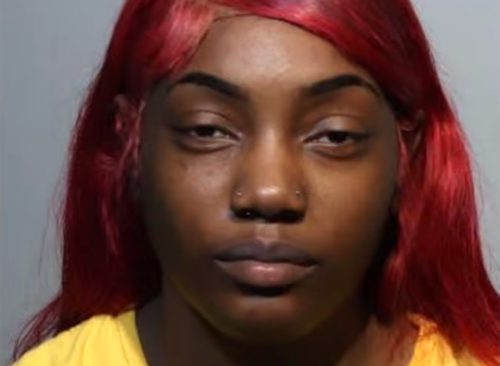 McDonald's regularly finds itself in the weird-crime-news headlines. One of the latest came in Altamonte Springs, Florida, last week: A 24-year-old woman allegedly pulled a gun at a McDonald's drive-through window in an argument over the restaurant's rewards program. News 6 Orlando reported that Amari Hendricks, 24, reportedly became upset after not being asked about the program and being denied a free cookie she claimed she had earned. The manager claimed she had already received the free cookie. Hendricks was seen loading a gun in the drive-through line, then parked her car and tried to force her way into the store as fearful employees locked the doors. Hendricks was arrested and charged with aggravated assault with a deadly weapon, aggravated battery, resisting an officer, improper exhibition of a firearm, and battery causing bodily harm.