Police Followed Drug-Dealing Pokémon Player for a Year as He Collected Creatures
British police followed the movements of a​ suspected drug dealer for a year.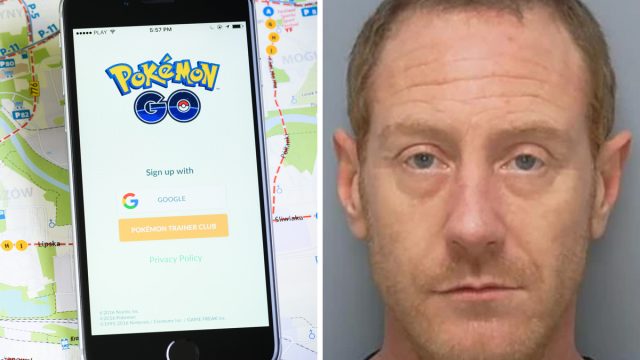 British police followed the movements of a​ suspected drug dealer for a year. Convinced they had enough evidence, they arrested him for conspiracy to supply cocaine. When the case came to trial, the suspect's defense attorney had a ready explanation: The cops had just been watching him playing Pokémon Go. Raymond Phipps, 41, was pursued as part of an investigation into a well-organized drug gang. His attorney argued the movements they were tracking involved Phipps playing the popular video game, which asks players to catch and collect cute virtual creatures as they move through the actual physical world.  Read on to find out more about the case, including whether the defense was successful. 
Jury Found Him Guilty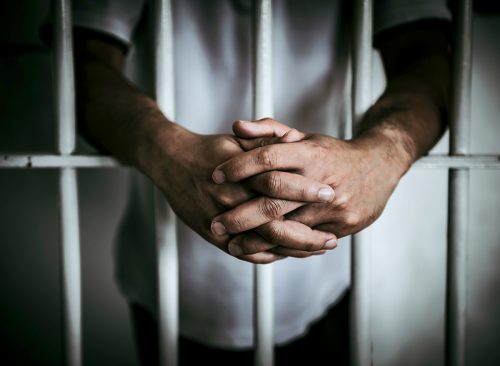 Phipps may or may not have been a Pokémon Go enthusiast, but he was, in fact, helping run cocaine, a jury found. The father of two was recently sentenced to five years in prison for his role in a drug gang that supplied the substance in Andover and Basingstoke, two communities in the county of Hampshire. Phipps was one of seven people charged in the scheme. Prosecutors said that when police searched Phipps' home, they found an iPhone that contained a contact list with several numbers belonging to others in the drug gang.
Found With $16,000 Cash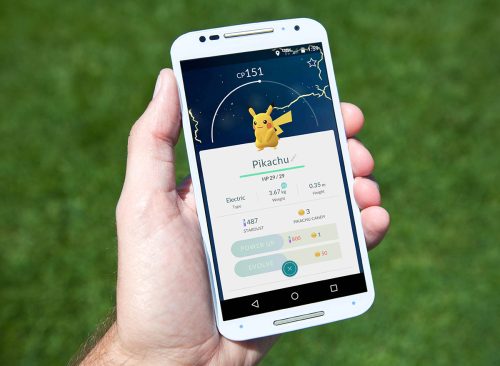 Prosecutors described the drug operation as "effective, efficient and well-organized" and said it ran for about a year starting in December 2019. Phipps was said to be a fixer, or middleman. When he was arrested, Phipps was carrying nearly $16,000 cash in a shopping bag. He claimed it was a wedding gift from his grandmother, but prosecutors said the bag was full of Phipps' fingerprints. The defense attorney argued that Phipps was merely a childhood friend of one of the gang members and their communication wasn't drug-related. She also said the movements police observed were simply Phipps going out to catch Pokémon creatures.
Five-Year Sentence Handed Down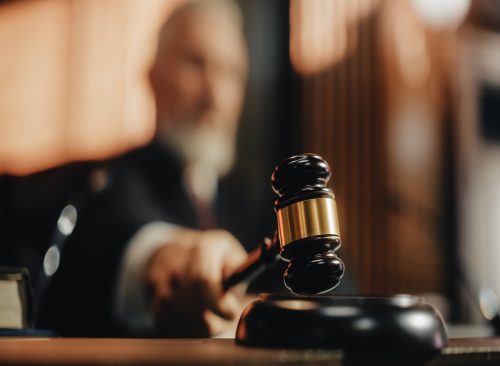 The jury didn't buy it, and neither did the judge, who handed down the five-year sentence. Judge Nicholas Haggan said Phipps' organization was a "highly sophisticated and well-organized operation" which involved the use of multiple mobile phones and numbers. The judge told Phipps: "The offenses you have committed are so serious that neither a fine alone nor a community penalty can be justified. However, having considered your personal mitigations with regard to your health, and the length of time you were waiting for the trial, I order you to a term of five years in prison."
Three Tons of Cocaine Found In Ocean
In more organized drug-dealing news, earlier this month New Zealand police said they found more than three tons of cocaine floating in a remote part of the Pacific Ocean after it had been dropped there by an international drug-smuggling syndicate, the Associated Press reported. The New Zealand police commissioner said the drugs had been dropped at a floating transit point before they were intercepted by a navy ship, which transported the illegal substance back to port and destroyed it. 
The Haul: $316 Million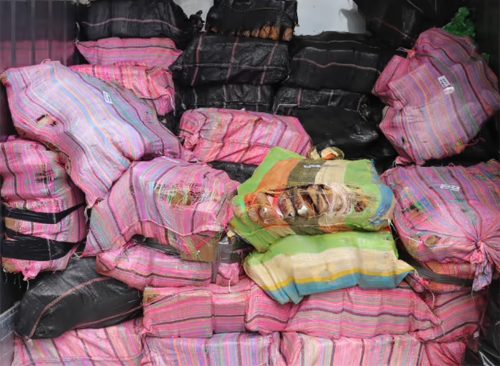 Officials said the wholesale value of the 3.5 tons of cocaine was about $316 million, and it was probably destined for Australia. "We believe there was enough cocaine to service the Australian market for about one year, and this would be more than New Zealand would use in 30 years," said New Zealand Police Commissioner Andrew Coster. Police said they were continuing to investigate.