Terminally Ill Patient Raided by Police to Seize Marijuana Vape He Used to Ease the Symptoms of His Cancer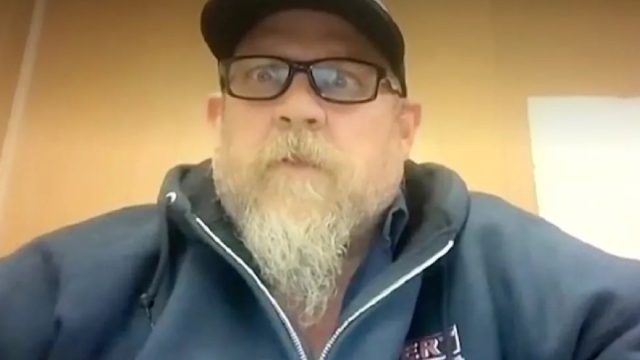 Different states have very different policies about recreational and medicinal marijuana—just weeks before New Yorkers lined up outside the state's first recreational pot dispensary, police raided the hospital room of a terminally ill Kansas man because he was using a THC vape to treat symptoms of his cancer. 
Greg Bretz was cited on Dec. 16 at Hays Medical Center in Hays, Kansas, after a hospital worker found him vaping marijuana, local media outlets reported this week. Bretz said he had been vaping and eating THC paste with bread to treat symptoms of his illness. Read on to find out what happened that day, what the police chief has to say about it, and what's next.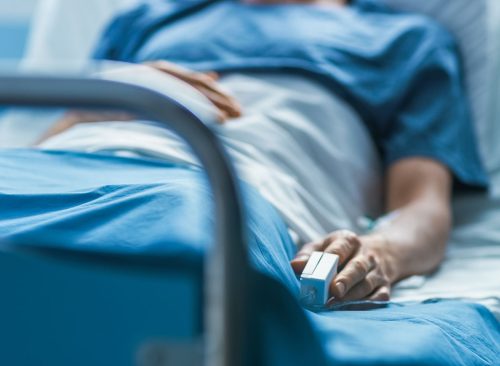 Bretz had been hospitalized in the final stages of terminal, inoperable cancer about three weeks ago. He most often lies "flat on his back" in his hospital bed and can't stand up without being assisted. The 69-year-old told the Kansas City Star that a doctor advised him to do whatever he wanted if it made him feel better—including products containing THC, the active ingredient in cannabis—because no medical treatment is available to him beyond hospice care. 
"The chemo hadn't been too kind to him, so he's been exploring some other options, and it seemed to be helping him out a little bit, but that all went south when he got turned in by one of the hospital staff," Lee Bretz, Greg Bretz's son, told local station KSNW.
2
THC Paste Confiscated, Ticket Issued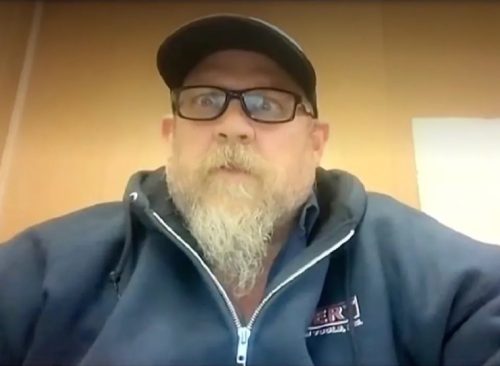 Police told Bretz his vaping device was a possible fire hazard because the room contained supplemental oxygen. In many vaping devices, inhaling activates a battery-powered heating device. In some cases, these heating devices have burned people who were outfitted with oxygen tubes. Bretz was not using oxygen.
He told the Star that police were intent on confiscating his THC paste, which he argued was medicine. He was cited for drug possession and was scheduled to appear in court on Jan. 2. But that's not the end of the story.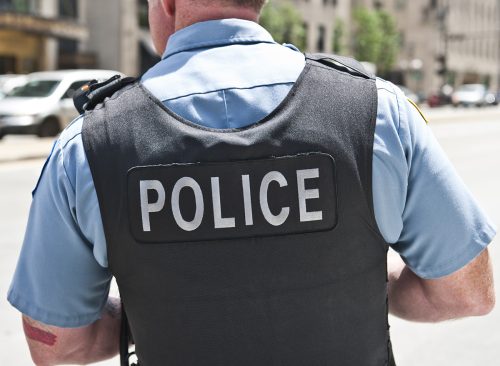 Hays Police Chief Don Schiebler told KSNW that reports of a raid at the hospital room were inaccurate and that the department had gotten blowback after the story went viral. He said hospital staff called the police because "they were concerned about the potential fire hazard, but more importantly, they were also concerned about how it made him feel sick."
Bretz was initially issued a ticket, but "the officer, as he was leaving the building, he didn't feel comfortable writing the ticket," said Scheibler. "That day, the officer sent an email to the city prosecutor requesting that the charge be dismissed." The charge was dismissed on Tuesday.
4
"The Damage Is Done to Him"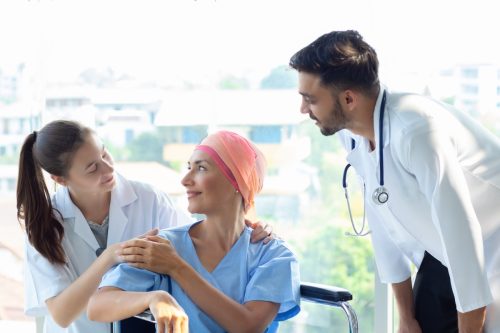 Lee Bretz, Greg Bretz's son, told KSNW he was grateful the ticket was dismissed but wished the incident hadn't happened at all. "Well, it makes me feel good, but it still don't stop the fact that, you know, the damage is done to him," Lee said. "We just want the best for our loved ones, you know." "Kansas really needs to legalize medical marijuana and help those who actually need it," he added.
5
"We Have to Address This Issue," Chief Says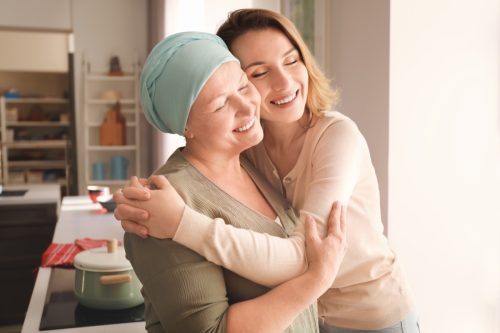 Medical marijuana is still illegal in three states—Kansas, Nebraska and Idaho. In Kansas, 68 percent of state residents support legal access to medicinal cannabis, according to the National Organization for the Reform of Marijuana Laws (NORML). Schiebler said the conversation in Kansas should continue. "We shouldn't have laws on the books that we don't want enforced, and if we want us to be compassionate, if we want us to help people, we have to address this issue in some fashion," he told KSNW.
Michael Martin is a New York City-based writer and editor.
Read more