Man Forced to Leave Home After 17 Cars Crash Into Property: Too Dangerous to Live In
The house is a magnet for distracted drivers.
A Milwaukee man says he's being forced to leave his home because cars keep crashing into it—seventeen by the last count. Junious Merriweather is already out of his house—the city considers it uninhabitable until repairs are made to the damage caused by a collision in 2021. "Cars have been running into my yard repeatedly," he said last year. Read on to find out more, including where Merriweather is now, what he wants from the city, and why his house is such a magnet for crashes. 
More Than Two Crashes A Year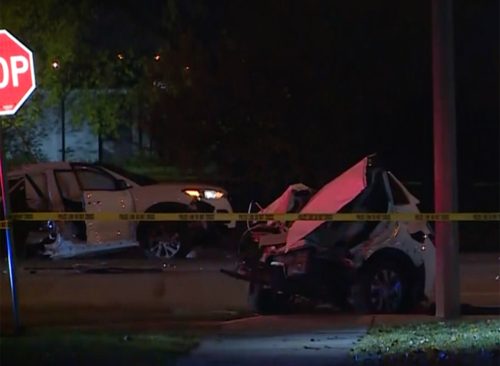 TMJ4 News has been following Merriweather's story for nearly three years. In 2019, a deadly crash happened in Merriweather's front yard, sending the car's windshield crashing into his front door. In 2020, a car crashed outside his house. In 2021, a car hit the house and the porch. And these are just a few of the incidents. In all, Merriweather has seen a vehicle crash on or next to his property seventeen times in seven years. Finally, he'd had enough. "I never had any intentions of leaving my home. I wanted to stay there. I fixed it up really good shape. I liked it. My wife and I loved our home, but we had to move," he said.
House Unfit to Live In, Owner Says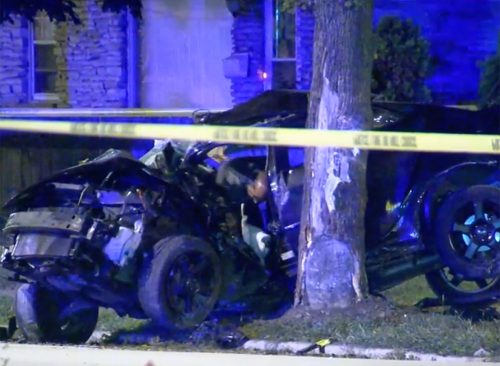 Merriweather, a professional landscaper, still owns the house. He says his insurance company has spent hundreds of thousands of dollars on repairs. He hopes to turn it into a rental property someday but won't live there himself.  "I want to keep it. I don't want to get rid of my property. But I do know I need to fortify it to make it safe for anybody that is staying there," said Merriweather.
Why All the Collisions?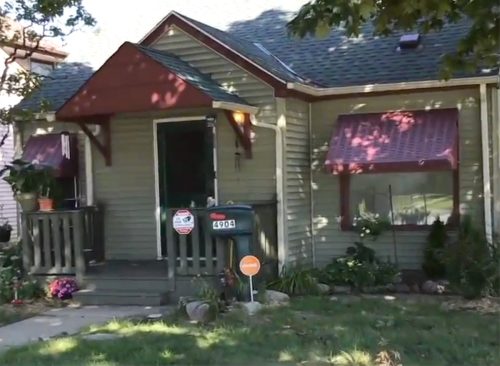 Merriweather's house sits beside a slightly curved road. He believes it causes speeding or distracted drivers to lose control and plow into his property. Merriweather says he's been talking to the city about modifying the road to prevent this, but no changes have been made. In the meantime, he's placed boulders around the front yard in an attempt to keep cars out.
"We Couldn't Afford to Stay"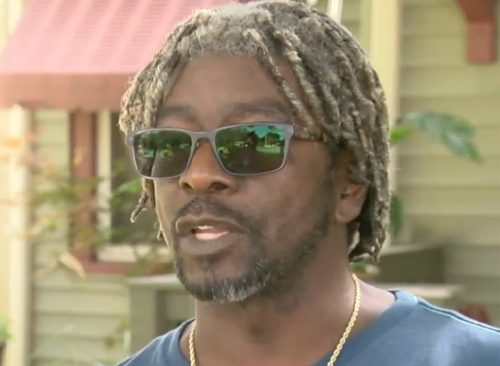 Some of the accidents have been fatal. All weigh heavily on Merriweather. He told CBS 58 about one victim that survived a fatal crash: "When I got him out, he said, 'I can't feel my legs. I've got glass in my eyes.'" "Everybody can't afford to move," he said. "We couldn't afford to stay."
RELATED: Alleged Killer Bryan Kohberger Only Meant to Kill One of the Victims Who He Was "Obsessed" With
Another Fatal Accident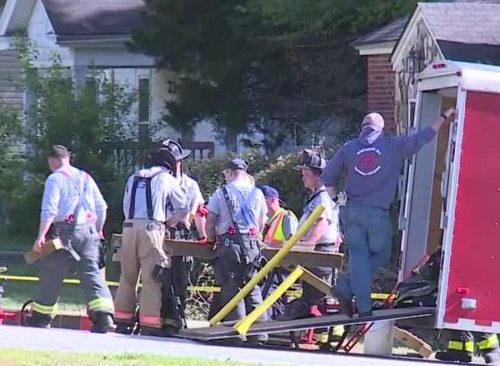 Cars crashing into homes are relatively rare but regularly reported nationwide. This week in Spartanburg, South Carolina, three people died when a Mercury Montego left the road and hit a house, WYFF reported. The driver and two passengers were killed. No one was inside the house at the time.