Man Charged in Cold Case Murder Allegedly Inspired by HBO's "The Wire"
Devarus Hampton, 40, was arrested Feb. 24.
A Massachusetts man has been arrested in a cold-case murder that authorities say has several similarities to the HBO drama The Wire. Devarus Hampton, 40, was arrested Feb. 24 and charged with murder and assault and battery with a dangerous weapon in connection with the fatal shooting of 31-year-old Todd Lampley in 2011. Read on to find out more, including the initial crime, the three uncanny similarities to plots on the HBO show, and why a sweet potato could hold vital clues. 
The Crime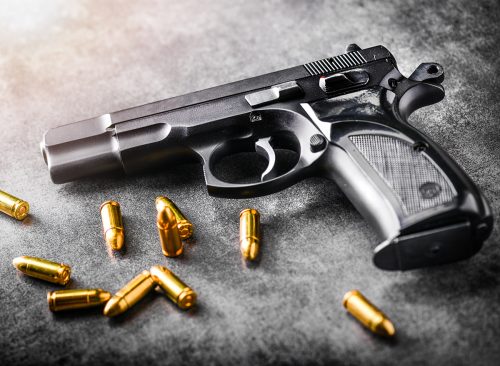 On Feb. 27, 2011, police responded to a call about a possible shooting at a residence in Hyannis, in Cape Cod, the Barnstable Police Department said in a press release. At the scene, first responders found Lampley in a bedroom inside the house, unconscious and bleeding from several gunshot wounds. He was pronounced dead at the scene. A handgun believed to be the murder weapon was later found to have been thrown into a nearby pond.
Could Sweet Potato Point to Murder?
According to WCVB, prosecutors said investigators at the scene found a phone which was "attached to" the name Marlo Stanfield. Marlo Stanfield is the name of a fictional character in The Wire, a violent and much-feared drug king. Police also said they recovered a sweet potato from the scene of the shooting. In season four of The Wire, a police investigator solves a murder in which a gunman used a potato as a silencer. It was unclear if the phone belonged to Hampton, but prosecutors said the sweet potato tested positive for his DNA. 
Another Connection to The Wire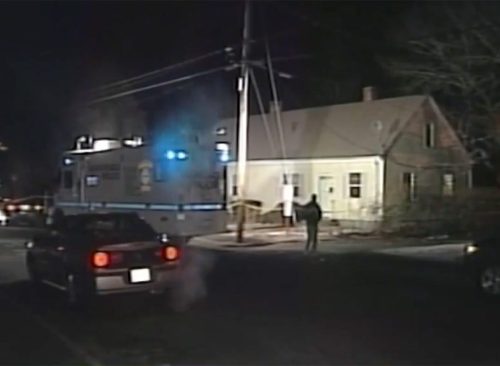 Law & Crime points out another possible link to the HBO show: Lampley was reportedly inside his house at night when he was shot by someone standing outside of his bedroom window. In season one of The Wire, a police informant is killed under the same circumstances. Prosecutors also said that Hampton was wearing a GPS device because of a previous crime, which placed him at the house during the murder. Additionally, they said said the two men had a previous connection—Hampton had previously testified in court that Lampley was involved in a 2007 murder in the same neighborhood. (Lampley was never charged.) 
Defense Attorney Proclaims Innocence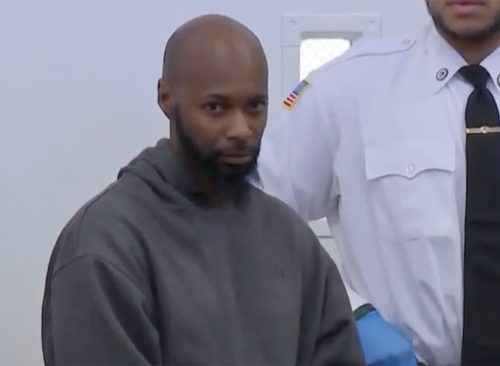 Hampton has pleaded not guilty to the charges. He is due back in court on April 5. According to the Cape Cod Times, Hampton's court-appointed defense attorney said he would mount "a vigorous defense." "It is a very old case. After review of whatever the Commonwealth now says they have as evidence, we're confident it will result in his innocence," Edward Fogarty told the news outlet.
Why Did Investigation Take 12 Years?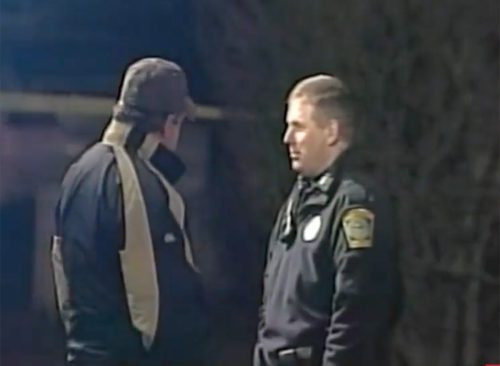 It's unclear why the investigation spanned 12 years before there was an arrest. "I can't comment on that at this point," said Fogarty. "I can't make a specific comment on the delay. The evidence was assessed as of now," Assistant District Attorney Russell Eonas told the Cape Cod Times.