Mafia Boss "Who Filled a Cemetery" Arrested at Mental Clinic After 30 Years on the Run
He is suspected of committing at least 50 murders.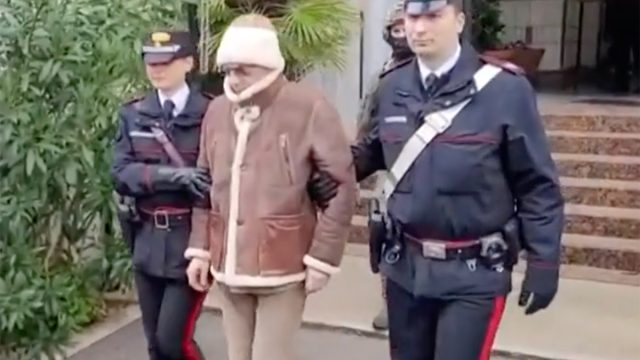 The most-wanted man in the Italian mafia has been arrested at a private Sicilian hospital, where he checked in under a fake name and was being treated for cancer, Reuters reported Monday. As he was taken into custody, the fugitive of three decades simply said, "I am Matteo Messina Denaro," according to the UK Times. He reportedly once boasted, "I filled a cemetery all by myself," and is suspected of committing at least 50 murders.  Read on to find out more about why Messina Denaro is considered one of Italy's most infamous criminals. 
1
"He Immediately Gave Up"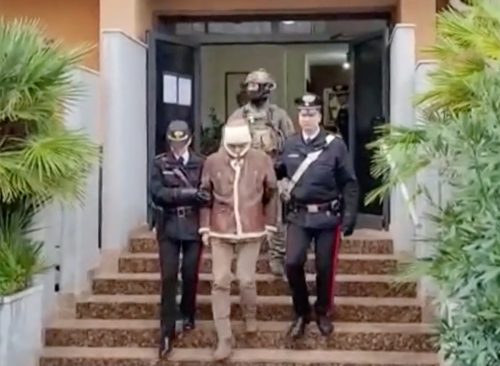 "He did not resist; he immediately gave up," said Italian police official Lucio Arcidiacono. Messina Denaro is believed to be one of the last remaining godfathers of the Italian mafia, known as La Cosa Nostra. His arrest was regarded as a major affront against the mob. As Messina Denaro was led to a police van, onlookers cheered and officers hugged, the Times reported.
"This is a great victory for the state, which shows it will never give up against the mafia," said Italian prime minister Giorgia Meloni. "We have not won the war, we have not defeated the mafia but this battle was a key battle to win, and it is a heavy blow to organized crime," she said.
2
Violent Acts Turned the Tables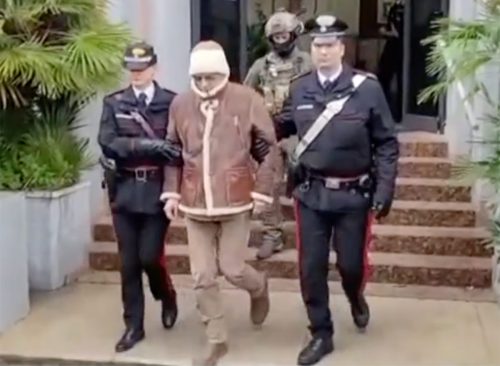 Messina Denaro—nicknamed "Diabolik" and "U Siccu (The Skinny One)—is considered a prime figure in the most violent era of La Cosa Nostra. In 1992, the fugitive was convicted for killing two anti-mafia prosecutors, Giovanni Falcone and Paolo Borsellino, by a car bomb.
The killings horrified the nation and galvanized public opinion against the mafia.  In 1993, Messina Denaro masterminded the bombing of the Uffizi gallery in Florence, Italy, which damaged classic paintings by Rubens and Giotto.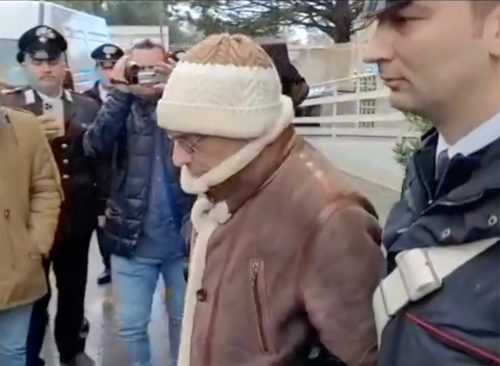 That same year, Messina Denaro participated in the abduction of Giuseppe di Matteo, the 12-year-old son of a mafia informant. He held the boy prisoner for more than two years in an attempt to persuade his father not to testify against the mob in court. 
Ultimately, he strangled the boy and dissolved his body in acid. Messina Denaro faces a life sentence for the 1993 bombings that killed ten people and is accused by prosecutors of being responsible for several other murders in that decade, Reuters reported this week.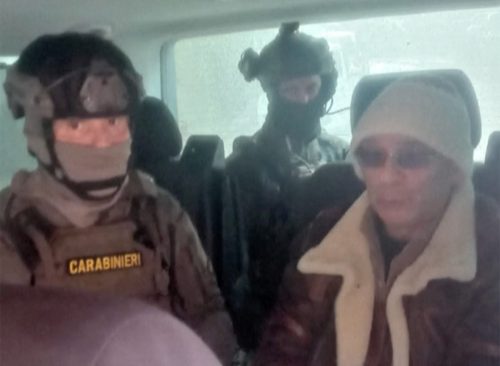 Italy still faces challenges to rein in organized crime. La Cosa Nostra has been supplanted by 'Ndrangheta, the Calabrian mafia, as the most powerful organized crime group in Italy, Reuters reports. "There is a sense that the Sicilian Mafia is not as strong as it used to be, especially since the 90s, they have really been unable to enter the drug market and so they are really second-fiddle to the 'Ndrangheta on that," said Federico Varese, Professor of Criminology at Oxford University.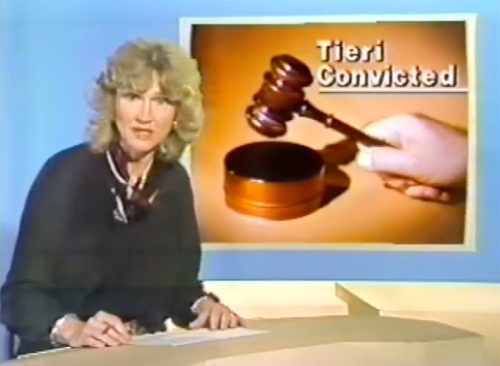 The news comes just over 42 years after a man was convicted of being a mafia chief for the first time in U.S. legal history.  On Nov. 21, 1980, NBC News reported that Frank Tieri was convicted by a district court of being a member of La Costa Nostra. A judge sentenced him to ten years in prison. Tieri died in a New York City hospital two months later.