Alleged Killer Nurse Wrote a Sympathy Card for Family of Baby She Murdered
She is accused of seven murders and ten more attempts.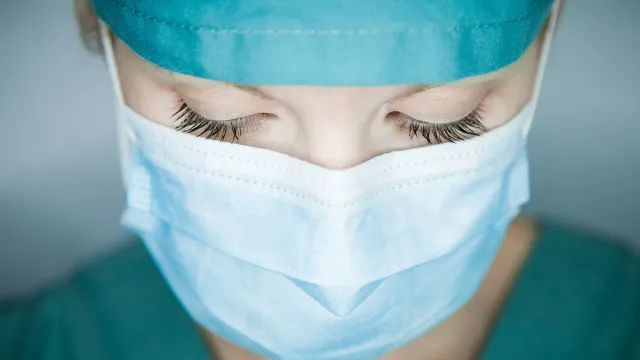 A British former nurse who's been accused of killing a number of babies under her care wrote a sympathy card to the parents of one of those murdered infants, the UK Times reported last week. Lucy Letby, 33, allegedly wrote in the card that it was a "privilege" to have cared for the late infant, signing "Lots of love." She also reportedly took a photo of the missive with her cellphone before the card was delivered to the grieving parents. Read on to find out more about what Letby is alleged to have said in the card, more details about the case, and where things stand now.
"Lots of Love, Lucy x"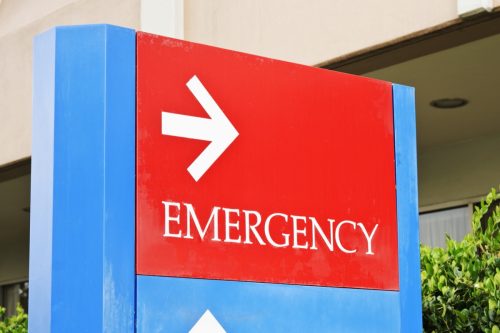 Days after the infant, identified as Baby I, died at the Countess of Chester Hospital, Letby handwrote a note on the card, which contained the printed message "Your loved one will be remembered with many smiles," UK news outlets reported. Letby's handwritten message read: "There are no words to make this time any easier. It was a real privilege to care for [Baby I] + get to know you as a family — a family who always put [Baby I] first and did everything possible for her." "She will always be a part of your lives + we will never forget her. Thinking of you today and always — sorry I cannot be there to say goodbye. Lots of love, Lucy x."
Card "Unusual"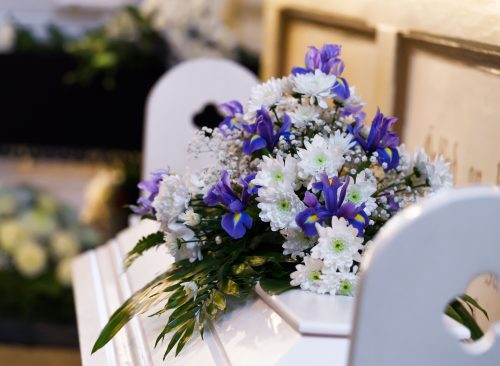 Opening the prosecution's case last October, Nick Johnson said Letby later told police it was "not normal" for a nurse to send such a card. She added it was the only time she had done it – but it was "not often the nurses got to know a family as well," he told the court. Baby I's funeral was held on November 10, 2015, 18 days after the neonatal nurse murdered an infant, prosecutors allege.
Letby is Accused of Seven Murders and Ten More Attempts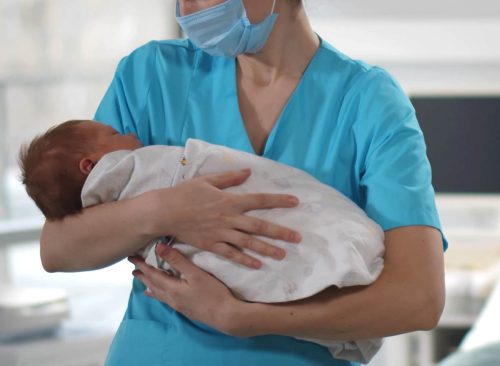 They claim she made three previous attempts on the infant's life before succeeding and that she had offered to take photos of the child moments after her death. Letby is accused of murdering seven babies—five boys and two girls—at the hospital's neonatal unit and attempting to kill ten others, five boys and five girls, between June 2015 and June 2016. She denies the charges. Her trial is currently underway.
What Happened to Baby I?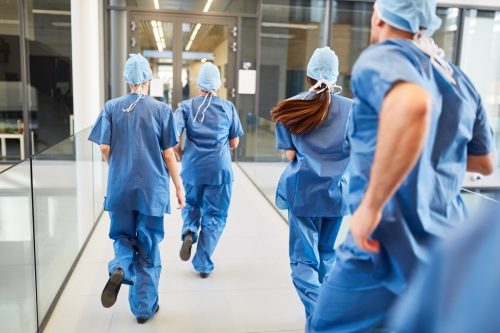 On Oct. 15, 2015, doctors tried to resuscitate Baby I, who was unresponsive after having fallen into unconsciousness a series of times, the Times reported. After the child died, her parents were left alone with her, then visited by Letby and another nurse, who offered to bathe her, the mother testified in court.
"My husband initially said no, but I worried that I'd regret it later so I said yes. Lucy brought the bath in and offered to take some photos that we would be able to keep," the mother said. "She was smiling and kept going on about how she was present at [Baby I]'s first bath, and how much she'd loved it." She added: "I wished she'd just stop talking. I think eventually she realized it wasn't something we wanted to hear just then. I remember it was Lucy who packaged up I's belongings for us to take."
Letby Accused of Injecting Air Into Bloodstream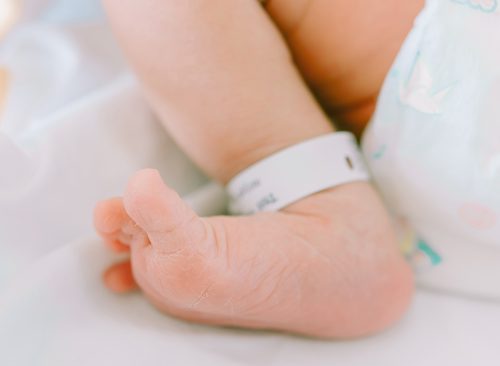 Prosecutors allege Letby killed the child by injecting a large amount of air into its bloodstream. She had tried to murder the child three times—on Sept. 30, Oct. 12 and Oct. 14—before succeeding on Oct. 22, they say. In court, nurse Ashleigh Hudson testified that she was responsible for Baby I on Oct. 22 and 23 and thought the child appeared "very stable" at the beginning of the night shift, Yahoo! News UK reported.
Hudson said she responded to cries from the youngster's incubator just before midnight but couldn't soothe her. "It was the type of cry I had not myself experienced her make before," she said. "It was very loud. It was relentless, almost constant. There was no stopping or starting, no fluctuating and constantly very loud." Hudson said she shouted for help, and Letby responded.
"Sad Isn't It"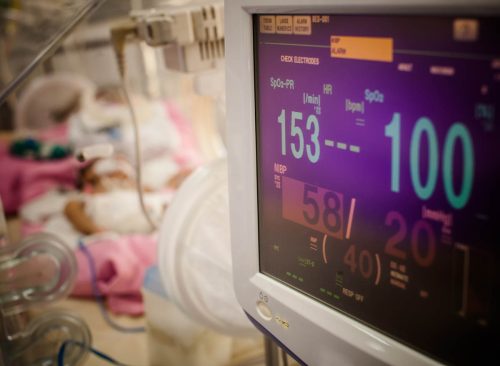 Shortly thereafter, Hudson said Baby I's heart rate and blood oxygen levels "began to drift down" and she ran to summon a doctor. Medical professionals attempted to resuscitate the infant for an hour before she was pronounced dead at 2:30 a.m. On Oct. 23, prosecutors say that Letby messaged a colleague: "Dr. Gibbs (consultant) was great, we tried everything. Just don't think she was strong enough this time. Sad isn't it."