Kate Middleton Will "Shake Things Up" With New "Loud" Hire, Says Source
Sources are confident that the Princess of Wales made a good decision.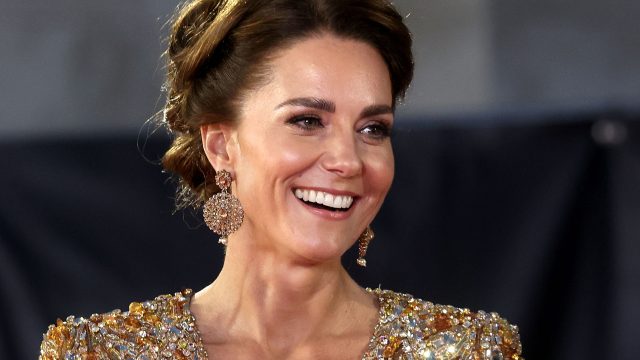 When Queen Elizabeth passed away in September 2022, the entire Royal Family moved up in succession – including Kate Middleton. Now that her father-in-law, King Charles, is ruling the commonwealth, Kate and Will are next-in-line for the throne and their duties and responsibilities as working members of the family have intensified. According to a new report, the future Queen has taken a major step to "shake things up" at Kensington Palace with one of her new hires, a "loud" and "persuasive" woman who will work as her right hand. 
Alison Cornfield Is Kate's New Private Secretary, According to Reports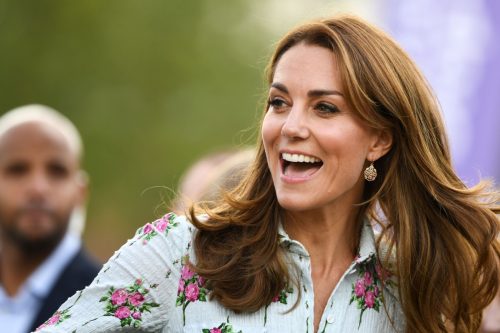 The Princess of Wales hired Alison Cornfield, a public relations powerhouse, to be her new private secretary. The "straight talking" woman, who previously worked on Jamie Oliver's childhood obesity campaign, will be the "most senior aide," according to The Telegraph. 
Per the publication, those who know Cornfield describe her as  "loud" and "persuasive." Royal insiders believe she will be a breath of fresh air," which is what Kate wanted, a "different kind of courtier" to help her step up in terms of her public work.
"She's a ball-breaker, a real straight-talker, very passionate, dynamic and genuinely funny. She makes things happen and will really push things forward at the palace," a source who worked with Corfield on Oliver's campaign said about the 51-year-old mother-of-three, who started her career as an airline stewardess. 
She Will "Shake Things Up a Bit," According to an Insider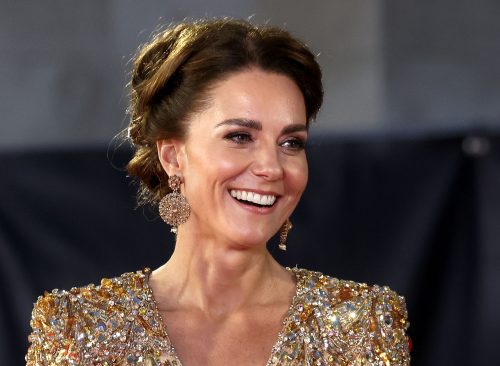 "Alison is an unusual fit. She is a bit out there for Kensington Palace, but there is a move to recruit more modernisers and people with private sector experience, not just civil servants. She will run rings around the courtiers and shake things up a bit," added another source. 
However, others who know her believe that the hire was a smart one. "She will be a massive breath of fresh air at Kensington Palace. She is loud, tons of fun and full of energy and enthusiasm," they said.
RELATED: Disgraced Prince Andrew "Needs a Miracle" to "Make a Comeback," Royal Expert Warns
Kate Shared a Baby Photo Over the Weekend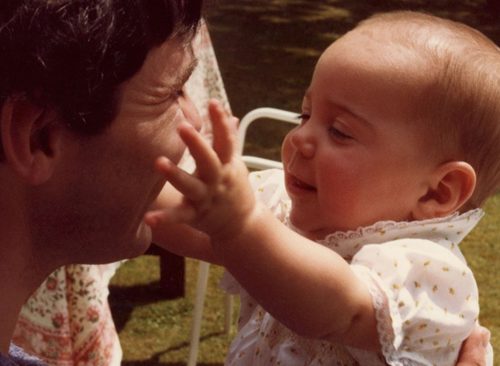 Over the weekend, the Princess of Wales shared a photo of herself as a baby, playing with her father's face to promote her campaign for Royal Foundation Centre for Early Childhood in June 2021."Faces are a baby's best toy," she wrote in the caption. "On Tuesday we launched #ShapingUs to raise awareness of the vital role our early years play in shaping the rest of our lives. This weekend, we'd love for you all to spend time with your friends, families, colleagues and communities talking about your early childhoods and how they've shaped your lives. I hope you'll also consider joining me in sharing a picture of yourselves before your fifth birthday to help with those conversations and to share some smiles and memories too. 📸 with Dad, by Mum."