The Real Reason Why Kate Middleton Irritated King Charles, Allegedly
Kate gave Charles some bad flashbacks, author claims.
The relationships within the British Royal Family have been under the microscope thanks to a series of dramatic events, most recently the death of Queen Elizabeth and King Charles III's elevation to the throne. While Prince Harry and Prince Andrew have come in for their share of negative attention—because of Harry's stepping back from royal duties and Andrew's sex scandal—the new Princess of Wales, Kate Middleton, is getting some in a new book. Read on to find out why Middleton, wife of Prince William, irritated King Charles.
1
Kate Gave Charles Some Bad Flashbacks, Author Claims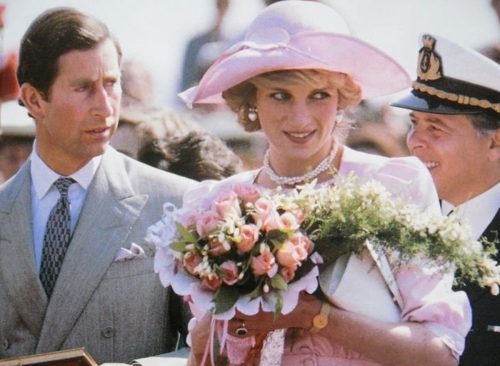 In the book The New Royals, Katie Nicholl writes that Charles was initially irritated by his new daughter-in-law because she got too much press about her stylish wardrobe. It apparently reminded Charles of his ex-wife, Princess Diana. "Her star immediately eclipsed her husband's, causing early fractures in their relationship," wrote Nicholl. "The diligent, sensitive, and status-conscious Charles found it hard to understand. He could not see that in the new media age, being a royal-born prince and future king was a lesser currency than his wife's megawatt beauty and disposition."
2
Charles Allegedly Unhappy He Was Upstaged By Kate's Dresses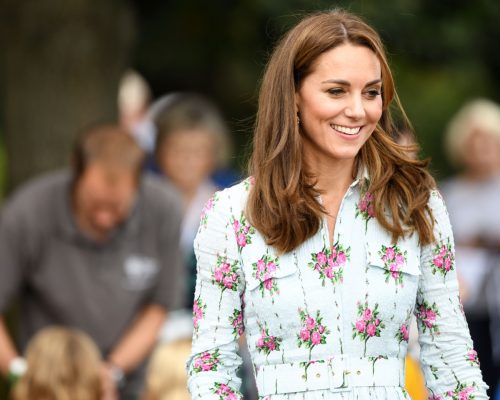 According to Nicholl, Charles had to cede the spotlight again when Middleton came on the scene and got press for what she was wearing. Prince William was sucked into the drama. "In the past, father and son hadn't always seen eye to eye. There was a well-documented clash of opinions in 2013 over the palace's priceless collection of ivory, for one," Nicholl writes. "And Charles was sometimes irritated that Kate's frocks got more media attention than his good works."
3
Charles Allegedly Also Peeved By Access to Grandchildren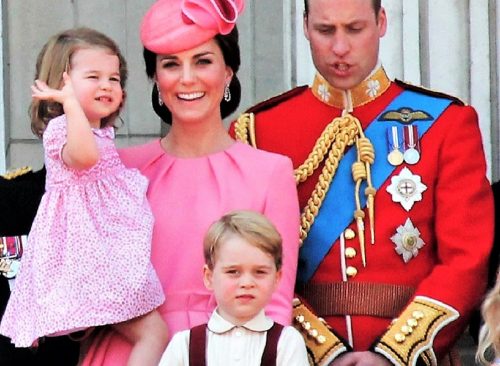 The book also claims that Charles was offended by not being able to see enough of his grandchildren, Prince George, Princess Charlotte, and Prince Louis. Charles "had been hurt by not seeing as much of his Cambridge grandchildren as he might have liked," Nicholl wrote. The Prince and Princess of Wales and their children now live in the four-bedroom Adelaide Cottage on the grounds of Windsor Castle, where Queen Elizabeth lived full-time in her last years.
4
Kate's Wardrobe Now Allegedly Highly Orchestrated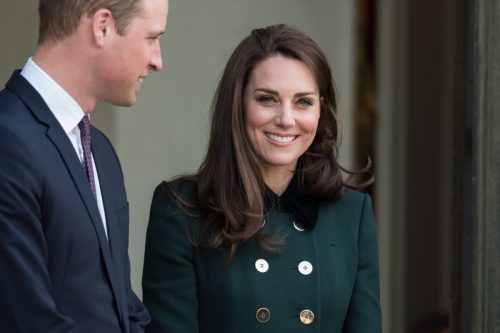 Because of her high visibility, the Princess of Wales' wardrobe is now highly planned, including her occasional wearing of affordable "high street" brands like Zara and Karen Millen. "Princess Kate's wardrobe is probably the most important royal wardrobe of the moment—her every outfit being scrutinized around the world the moment she steps out into the public eye," celebrity stylist and royal fashion expert Miranda Holder told Newsweek earlier this month. "The High Street element of her wardrobe, like every other, will have been planned and premeditated as the impact of every tiny style statement is understood by the palace to communicate to the world an important message." 
"This 'diplomatic dressing' was originally mastered by the late Queen Elizabeth ll and Princess Kate is now carrying this fashion legacy forward," said Holder. "We have recently seen Kate rewear and rework some old favorite designer pieces which also helps to keep the princess relevant and accessible, and wearing High Street is another way of doing this. This is a thoroughly modern monarchy and the princess and Prince William have expressed in many ways, with clothing being just one of them, that they are of the people and close to the people." No word on how Charles feels about it.
Michael Martin is an experienced writer and editor in New York City. He specializes in helping people make life-improving decisions on their health, nutrition, finances, and lifestyle.
Read more