The Real Reason Why Jeff Bezos Gave Dolly Parton $100 Million Dollars
"I will do my best to do good things with this money."
Jeff Bezos has granted $100 million in charity funding to someone who will certainly do good deeds with the money—country superstar Dolly Parton. Bezos chose Parton, 76, as the recipient of his Courage and Civility Award, saying she "gives with her heart." According to Bezos, the award honors selfless leaders who "aim high, pursue solutions with courage and always do so with civility."
Parton has responded on social media, thanking both Bezos and his girlfriend, Lauren Sanchez. "I try to put my money where my heart is. I will do my best to do good things with this money," Parton tweeted. "Thank you @JeffBezos #LaurenSanchez." Here's why Bezos chose Parton for the $100 million and where the money will likely go—and to boost your brain, don't miss these mind-blowing 10 Most "OMG" Science Discoveries of 2022.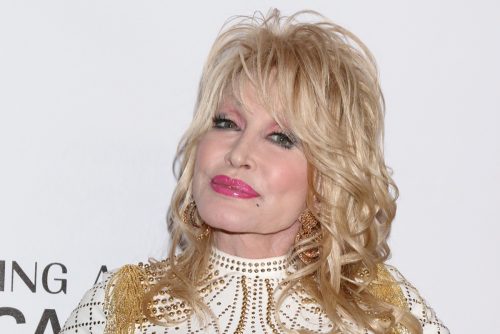 Parton is best known for her stellar career spanning decades in the country music industry, but she is also a dedicated philanthropist. "The woman you're about to meet embodies these ideals so thoroughly. She gives with her heart. What she's done for kids, literacy and so many other things is just incredible," Bezos told the audience at the Courage and Civility Award ceremony. "Wow, did you say $100 million?" Parton said before giving him a hug.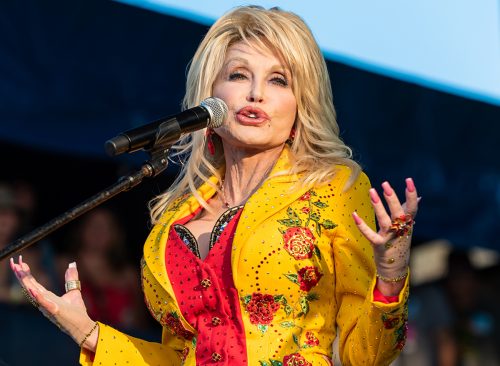 "When people are in a position to help, you should help and I know that I've always said I try to put my money where my heart is. I think you do the same thing," Parton told Bezos at the award ceremony. "I will do my best to do good things with this money." Bezos previously stated it's up to the recipient how the money is donated. "They can give it all to their own charity," Bezos said. "Or they can share the wealth. It is up to them."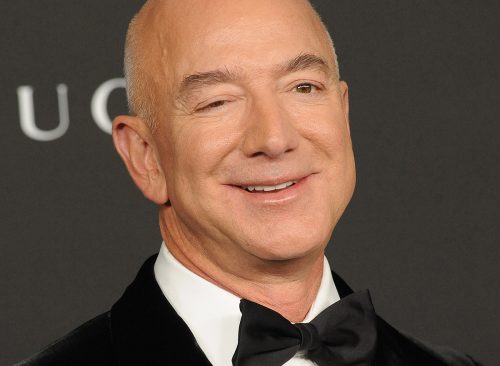 "Jeff [Bezos] and I are so proud to share that we have a new Bezos Courage and Civility Award winner — a woman who gives with her heart and leads with love and compassion in every aspect of her work," Sanchez, posted on Instagram, along with side a video of their speech. "We can't wait to see all the good that you're going to do with this $100 million award, @DollyParton."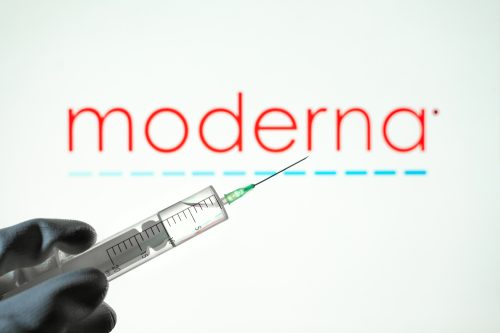 Parton famously donated $1 million to Vanderbilt University Medical Center during the COVID-19 pandemic to help assist with their vaccine research. Part of the funding went towards Moderna's COVID-19 vaccine. "I just felt so proud to have been part of that little seed money that will hopefully grow into something great and help to heal this world," Parton said at the time. "I'm a very proud girl today to know I had anything at all to do with something that's going to help us through this crazy pandemic."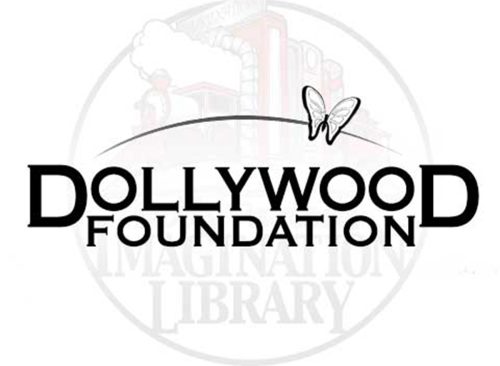 Parton launched her Dollywood Foundation in 1988, and has helped thousands of people ever since. The Foundation has covered initiatives such as the Imagination Library program, which donates books to children under five to inspire a lifelong love of reading. So far, more than 193 million books have been sent to children around the world. 
Ferozan Mast is a science, health and wellness writer with a passion for making science and research-backed information accessible to a general audience.
Read more