People Think This 350-Year-Old Painting is "Proof" of Time Travel After "Spotting iPhone" In It
iPhone Predicted in 1670?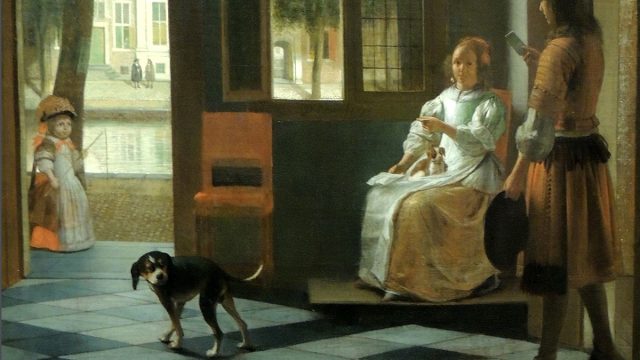 The classic time-warping show Quantum Leap may have been rebooted this fall, but it's a centuries-old painting that has some people believing in the feasibility of time travel. Some art aficionados claim to see an iPhone in a 350-year-old painting. Even Apple head Tim Cook has commented on it. Read on to see the painting and judge for yourself.
1
iPhone Predicted in 1670?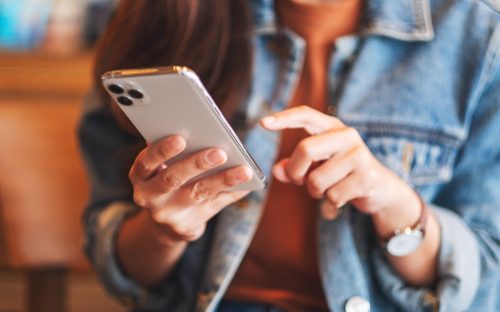 At first glance, the 1670 painting by Dutch artist Pieter de Hooch appears to be a quiet domestic scene. Or is it a portal to another dimension? In the background, a woman sits in a chair holding a puppy in her lap, while another dog looks on from the foreground. A lovely spring day beckons from the open door and window. At right, a young man holds what looks like a familiar glowing rectangle in his hand. He seems transfixed.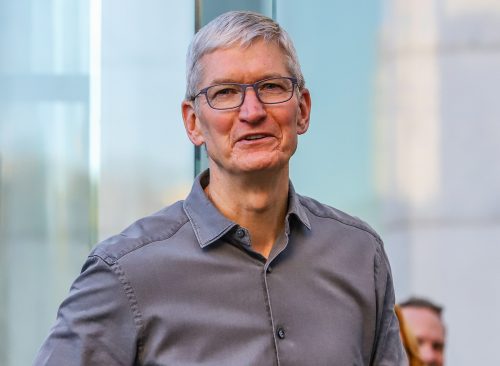 Apple boss Tim Cook isn't just aware of the painting—he thought it contained an iPhone too. Cook commented on the uncanny discovery after viewing the work on a trip to Amsterdam in 2016. "I always thought I knew when the iPhone was invented, but now I'm not so sure anymore," he said at a press conference. He even showed a photo of the painting to the audience. "It's tough to see, but I swear it's there," he said.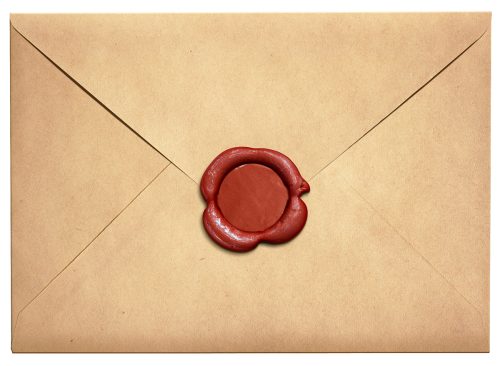 In reality, the young man is holding a letter. The evidence for that is fairly incontrovertible. The title of the painting is Man Handing a Letter to a Woman in the Entrance Hall of a House.
4
Another Anachronistic iPhone Spotted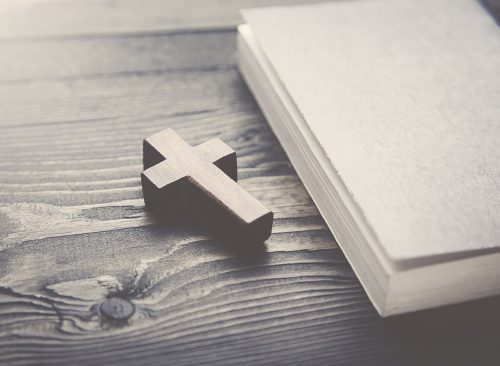 The Mirror points out this isn't the first classical painting in which art fans insist an iPhone can be spotted. The 1860 work The Expected One shows a young woman strolling along a path, her eyes glued to a small rectangle in her hands. Today, the object would naturally be a smartphone. In the reality of the time, it's a prayer book.
5
Every Generation Has Its Fixations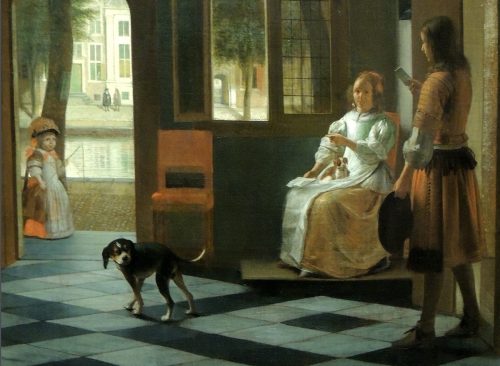 "What strikes me most is how much a change in technology has changed the interpretation of the painting, and in a way has leveraged its entire context," an art aficionado told Vice about The Expected One. "The big change is that in 1850 or 1860, every single viewer would have identified the item that the girl is absorbed in as a hymnal or prayer book. Today, no one could fail to see the resemblance to the scene of a teenage girl absorbed in social media on their smartphone."
Michael Martin is an experienced writer and editor in New York City. He specializes in helping people make life-improving decisions on their health, nutrition, finances, and lifestyle.
Read more