Influencer Says She Refused to Switch Plane Seats so Family Can Sit Together and People are Fuming
Read on to find out what she said in her post.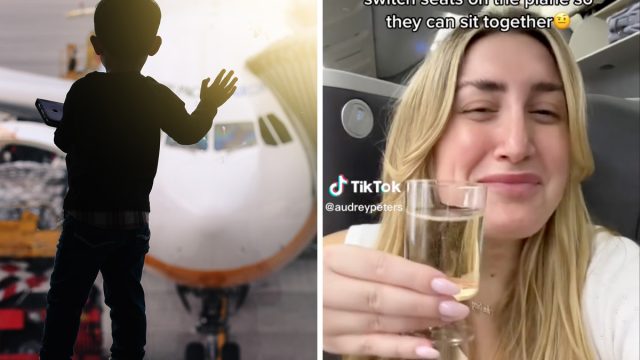 Some things are guaranteed sources of online controversy, and how to behave on planes is one of them. TikTok star Audrey Peters stepped into a firestorm this week, when she appeared to confess that she refused to move to a middle seat so members of a family could sit together. Read on to find out what she said in her post, how online commenters responded, and why the family seating issue is particularly hot right now. 
The Controversial Post: "Book Your Flights Earlier Babes"
Peters, 25, posted on TikTok that she was confident in her decision to decline the family's request. In the video, Peters seems to be sitting in first class, holding a glass of champagne. "When a family asks me to switch seats on the plane so they can sit together," the overlaid text says. Peters then toasts the camera and lip-synchs to an audio clip: "Girl, f–k them kids, and f–k you too." She captioned the clip: "No I'm not switching for a middle seat—book your flights earlier babes." The video has since been viewed 1.5 million times. 
Hundreds of Commenters Agreed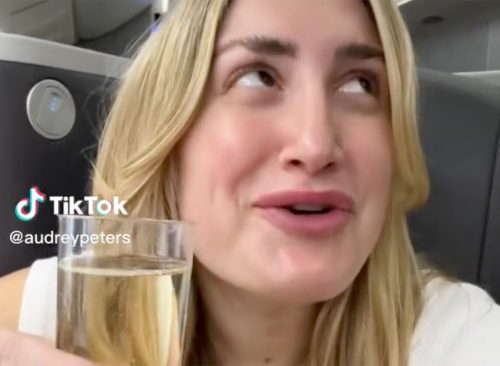 Commenters wasted no time weighing in, and hundreds of people agreed with Peters' stance. "As a mom, I fully agree! It's only okay if your new seat would be better than the one you paid for!!!" wrote one commenter, to the tune of nearly 7,000 likes. "I'm so sick of people thinking it's ok to disrupt someone for their lack of planning," said another. "Do they not realize you planned ahead & picked that seat," another commenter queried.
Have a Heart, Some Said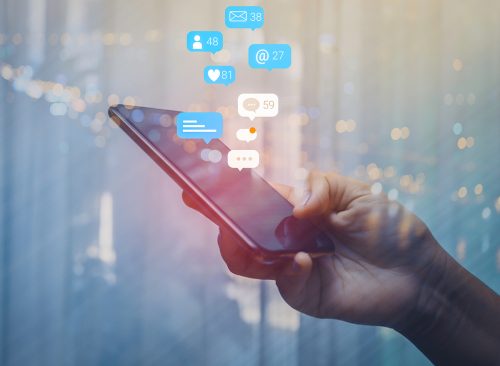 Other commenters said Peters should have been more sympathetic to the family. "To be fair, sometimes when you book with points for example, you cannot book the entire family together at the same time," said one. "Sometimes the airlines move seats without notification. But for this reason I STALK my seat assignments days and weeks prior," wrote another. "Yes BUT when you book your flights months in advance and pick seats together then delta moves your 2 year old to the back of the plane away from you…," said another commenter, who drew Peters' approval. She replied: "This is an exception!! Totally get it when the airline screws you"
Plot Twist!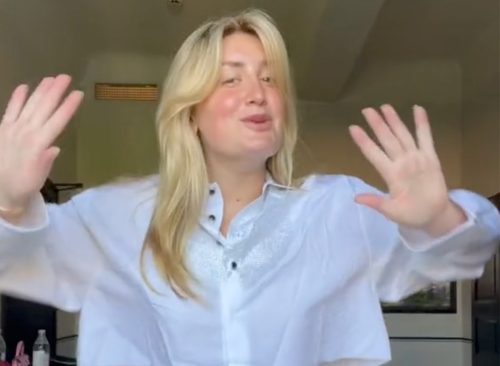 Ultimately, Peters claimed the scenario never really happened and she posted the video as a goof. "Guys if it wasn't clear enough no one actually asked me to switch lol I was just on a plane and thought of the joke," she commented on the TikTok post. But even if the video wasn't legit, the online kerfuffle proves that the controversy is very real, and raging—particularly because several airlines just updated their family seating policies.
Three Airlines Make Family Seating Changes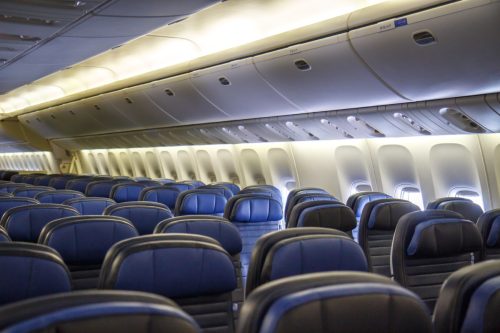 American, United, and Frontier airlines have all recently updated their family seating policies, WJW reported on Wednesday. American Airlines said children 14 and younger will be able to sit with an accompanying adult for no additional fees. United said it changed its policy this month to make it easier for children 12 and younger to sit with an adult in their group without a surcharge. Frontier Airlines told the station that when families book a flight, one parent will automatically be seated with any kids under 14 in the party. As for the official notes, the Department of Transportation advises researching your airline's family seating policy, booking your tickets as early as possible, and booking children on the same reservation as adults to make it clear they're in your party.