Florida Man Faces Up to 30 Years for Dumping Water on Older Brother in Argument Over Key Lime Pie
The Lee County resident was charged with aggravated battery in the incident.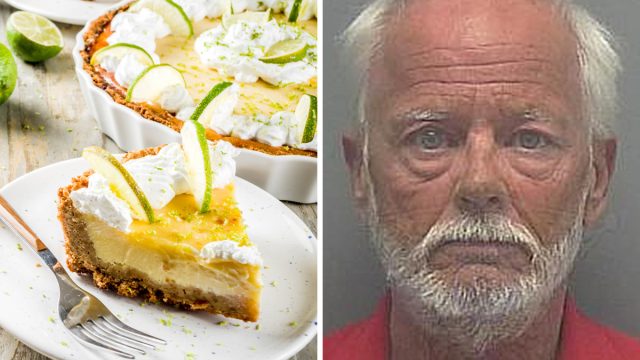 A Florida man dumped two glasses of water on his older brother in an argument over Key lime pie — and he now faces charges that could put him behind bars for decades upon conviction. Lee County sheriff's deputies on Wednesday arrested David Sherman Powelson, 64, who was charged with one count of first-degree felony aggravated battery on a person 65 years of age or older in the incident involving his unnamed sibling. Powelson said he ate a piece of pie that his brother had been saving for later. An argument ensued, court documents said. Powelson faces a potentially lengthy prison sentence and thousands of dollars in fines under Florida law if he is convicted. Here are five things you need to know.
An Argument Over a Piece of Pie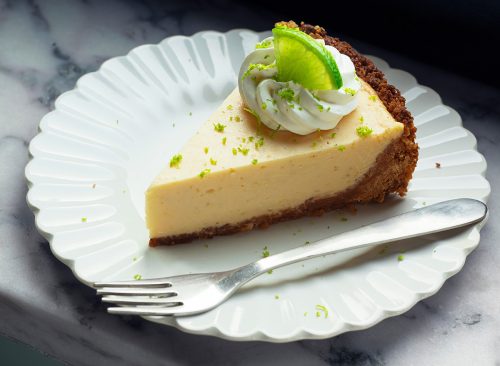 Powelson told deputies that the argument began over Key lime pie. "There was a piece of the pie the Victim had left In the fridge for several days without eating," according to a probable cause statement. "David ate the pie. An argument ensued in the living room," the statement says. "David was near the kitchen and decided to fill up a large glass full of water and dump It on the Victim to 'cool him down.' David proceeded to fill up another glass and dumped it [on] the Victim In the living room."
Powelson's Brother Felt Threatened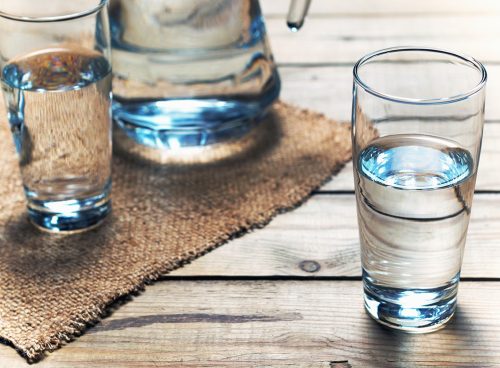 The probable cause statement details what happened next to justify the charge. "While sitting In the chair, [Powelson] emptied two large glasses of water on the Victim," it says. "The Victim feared David's aggressive behavior would lead to him being physIcally harmed and/or killed." Ultimately, though, Powelson told deputies "that the victim 'did not suffer any injuries during the altercation' because 'only water was thrown on the victim.'"
Florida's Law Is Specific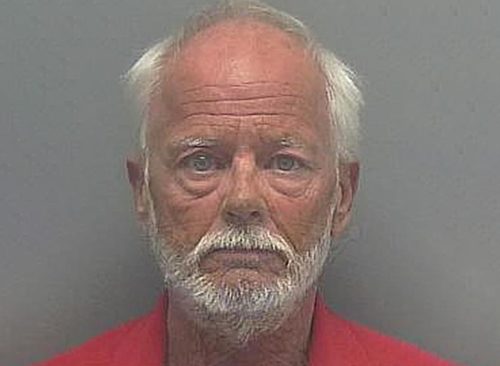 Powelson's charge is a first-degree felony. Aggravated battery in Florida is normally a second-degree felony, but the more serious charge applies if the victim is over 65. Under Florida law, a first-degree felony carries a penalty of at least three years and up to 30 years in prison and a $10,000 fine upon conviction.
What the Charge Means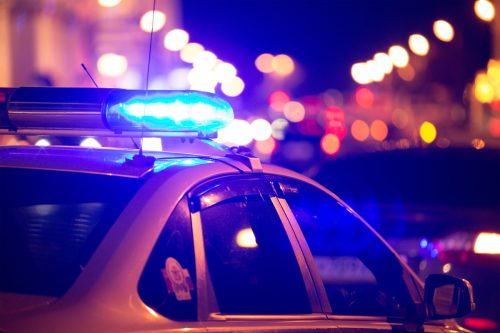 Aggravated battery applies when someone "intentionally or knowingly causes great bodily harm, permanent disability, or permanent disfigurement" or uses a deadly weapon in the commission of the crime, according to Law&Crime. The Lee County District Attorney's Office did not immediately respond to Law&Crime as to how the charge fit the incident.
What Happened to Powelson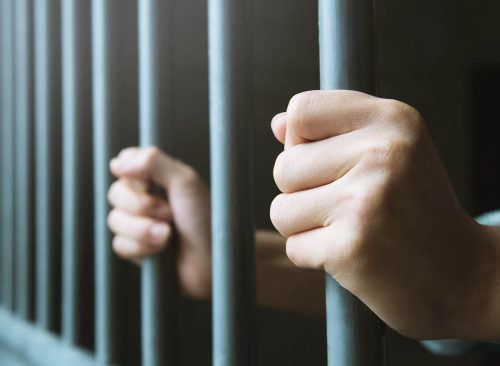 Powelson was taken to the Lee County Sheriff's Office jail and was booked into detention, the probable cause statement says. It's unclear if Powelson will be granted bail or otherwise released pending the disposition of the charge.