Father Goes Viral After Accidentally Ordering 60 Pairs of Glasses Because He Couldn't Read a Website
"Maybe I didn't have my glasses on."
We've all experienced an online ordering mishap or two (Amazon has that "ordered by mistake" return option for a reason), but a British father recently took things to the next level: He accidentally ordered 60 pairs of reading glasses because he had trouble reading the website. Tom Arnold, 61, was reportedly "stumped" when he received the excessive purchase. The box from Specsavers was much bigger than he expected. Read on to find out what happened once he opened it. 
Dad's Plight Goes Viral
My Dad has accidentally bought 60 pairs of reading glasses off the internet after misreading the quantity of his order. pic.twitter.com/CfH5JtcM5e

— Chris Arnold (@ChrisArnoldInc) March 26, 2023
The box Tom received was packed to the brim: He had been sent dozens of pairs instead of the 12 he intended to purchase. His son, BBC radio personality Chris Arnold, wasn't about to let good content go to waste. "My Dad has accidentally bought 60 pairs of reading glasses off the internet after misreading the quantity of his order," he tweeted, posting a picture of his befuddled-looking father sitting on the sofa next to a stack of spectacles.
A Question of Quantities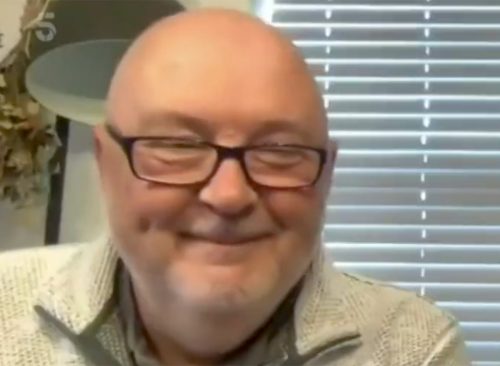 "I just remember complaining about the packaging—you know, this is an incredible waste of packaging for just a few glasses," Tom told BBC News. "I opened it up and discovered this small mountain of 60 pairs of reading glasses." He had mistakenly ordered 12 sets of five glasses instead of several individual pairs. "I meant to buy 10," he said. "We often lose our reading glasses so we buy a few and just leave them around the house. I thought I'd bought 10 or 12 but I accidentally clicked on 12 sets so I ended up with 60." Tom's son "just found it hilarious," he said. "He thought the packaging was excessive, then he opened it up and the box was full."
Online Store Joined the Fun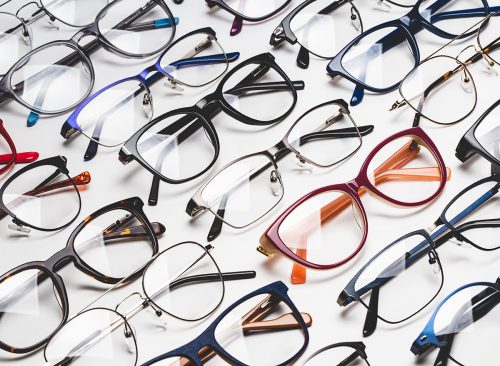 Specsavers, the online glasses site Tom had ordered from, ventured into the comments on Chris's tweet. "Do we even need to say it?" they cracked.  "At this point guys, I don't think you do. P.S. Are you interested in buying 59 pairs of reading glasses off my dad?" Chris replied. "If you can't shift them, you might want to consider adding an extra 118 eyes to your dad's face," Specsavers responded.  The company further proved it had a good sense of humor by sending Tom a refund for the extra pairs.
Attention "A Little Bit Crazy"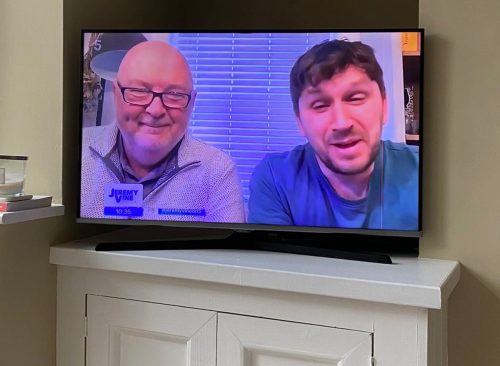 In the meantime, the image of Tom and his unwanted glasses has gone viral worldwide, covered by dozens of news outlets. All the attention has been "a little bit crazy," Tom told the BBC.  "I find it a bit hard to believe, he said. "But maybe some people need to have a bit of a laugh—have something a bit funny when there's so much bad news around."
RELATED: Alleged Killer Bryan Kohberger Only Meant to Kill One of the Victims Who He Was "Obsessed" With, According to New Expert Theory
Another Accidental Purchase Didn't Earn Laughs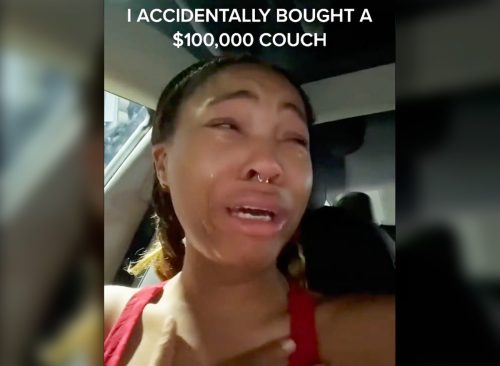 Tom's plight was better received than an influencer's accidental purchase that went viral last October. TikTok star Quenlin Blackwell, 21, asked for donations after accidentally buying a $100,000 couch and being denied a refund, the Daily Mail reported. Blackwell said she had entered her card details on the store site "as a joke." Online commenters were not supportive, particularly after Blackwell said she wouldn't consider getting a job to pay the bill. "I'm not passionate about working, I'm passionate about being comfortable and not doing s***," she said in a YouTube video. "I'm hot, I'm pretty, I'm smart, I'm cool, I should get what I want in this world."