Video Shows Fat Bear Week's Contenders. Which Bear Has Your Vote?
Twelve bears are going head-to-head.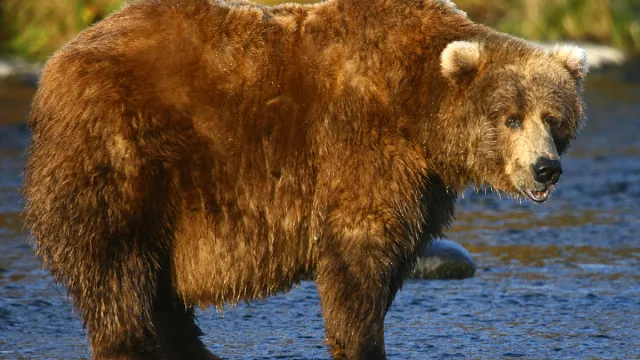 It's October, and the rituals of fall are well underway: The football season is heating up. The Halloween costume shops are open. And then there's Fat Bear Week. The celebration of the world's biggest bears—timed just before they head into hibernation for the winter—crowns an annual champion. Will this year's title go to a beloved multiple winner? Or a formidable competitor? Read on to find out more about the contest—which attracted nearly a million votes last year—and the contestants.
1
Contenders Can Be Viewed Online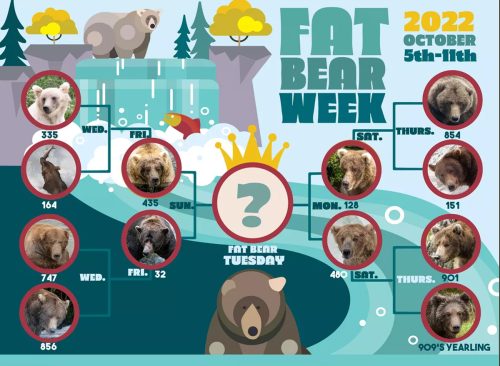 Twelve bears that live in Katmai National Park and Preserve are going head-to-head in the contest, which is sponsored by the National Park Service and Explore.org. Those interested can check out images (and webcams) of the 12 contenders on the contest's website and vote for their favorite in brackets between Oct. 5 and 11. Last year, almost 800,000 votes were cast. Keep reading to learn more and see the video.
The early favorite: four-time winner Otis, who is believed to be in his mid-twenties. "Otis is a very patient bear," said Mike Fitz, a naturalist with Explore.org who started Fat Bear Week in 2014. "He's a very skilled angler. People love to watch him for his calm and poise when he's fishing for salmon in the river." Fitz added: "He has a large, devoted following and he's looking really healthy this year. So he could potentially go a long way in the tournament. He's always a fan favorite."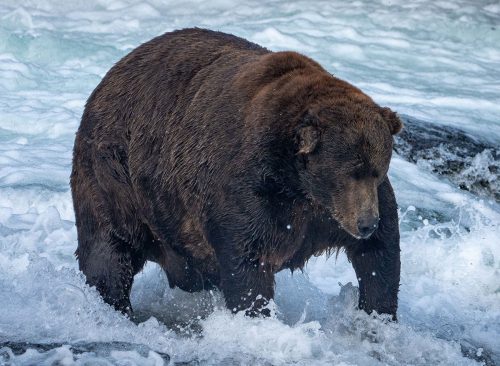 But a stacked slate of contenders may prevent Otis from ambling away with another victory. Otis's competition includes previous winner 747, named after the jumbo jet. He is believed to be one of the largest bears of his type in the world, weighing in at more than 1,400 pounds.  Meanwhile, 901 is considered the female 747. Described as a "go big or go home kind of bear," experts think she's pregnant with cubs to be born this spring. "She's a young female in good health, doesn't have cubs in tow," Fitz told the Washington Post. "She just kind of blew up and is a very, very chunky looking bear."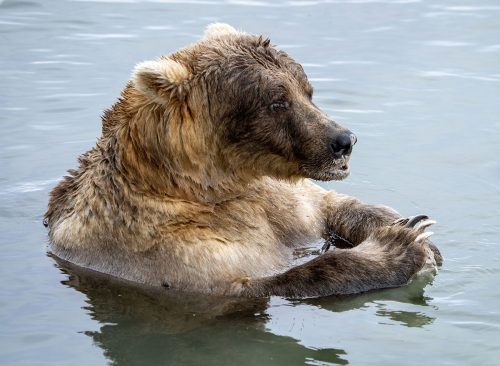 Another former winner is the formidable Holly, who is taking time off from years of child-rearing (including adopting the orphaned 503, who is also a contender). "Holly doesn't have any cubs right now, so she is able to focus solely on herself," Lian Law, a visual information specialist at Katma, told the Post. "She's beautiful, large and in charge."  Meanwhile, up-and-comer Divot is coming off a year of good eating and has put on significant mass, so much that she seems to be "having trouble maneuvering her ample backside," said Carol Brown, a wildlife biologist and Fat Bear Week fan.
5
Contest Isn't Just For Biggest Bear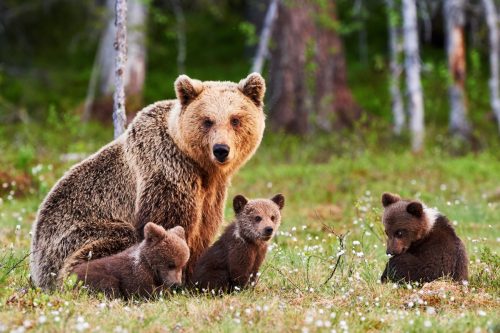 But don't be mistaken: Voters don't pick a winner just on size. "Fat Bear Week is a subjective competition where people can consider many different reasons for voting for a bear," said Fitz. Mother bears, for example, can be rewarded for their parenting skills and attempts to fatten themselves up for the winter.
Michael Martin is a New York City-based writer and editor.
Read more