Fake Russian Astronaut Scams a Woman, Tells Her He Needs Money to Pay For Landing Fees on Earth
He said he worked at the International Space Station.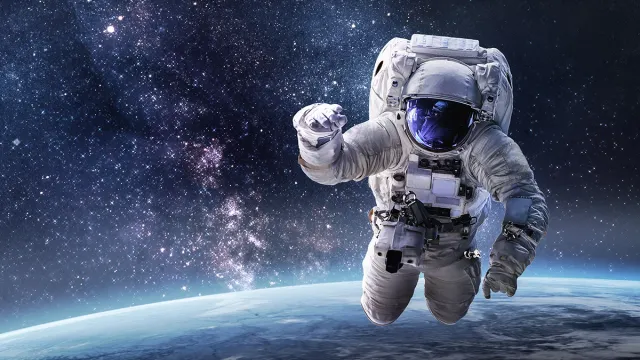 As online scams go, this one was way out there, but the victim fell for it: Claiming to be a Russian astronaut who was currently in space, a man scammed a Japanese woman into sending him money to pay for his return to Earth, promising to marry her once he was back home. Read on to find out what happened in this case, how common romance scams have become in the U.S., and how you can avoid becoming a victim.
1
"Astronaut" Asks For Money for Return Trip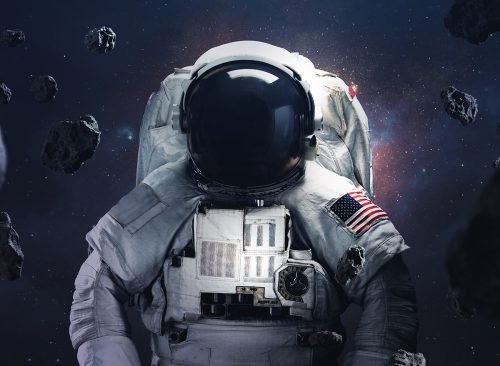 Vice reported that the man targeted the 65-year-old unnamed victim on Instagram in June. His account contained various photos of space. He said he worked at the International Space Station, where astronauts have limited cell service. On LINE, a Japanese messaging app, the man told the woman he loved her and ultimately asked her to marry him. He sent her messages such as "I want to start my life in Japan" and "Saying this 1,000 times won't be enough, but I'll keep saying it. I love you," local news outlets reported. One problem: He needed the intergalactic version of money for an Uber so he could return to earth.
2
"Landing Fees" Needed, Scammer Claimed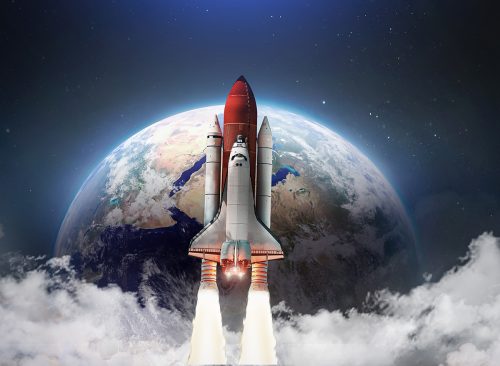 The man claimed he had to pay for a rocket to fly to Japan and "landing fees" once he was in the country. The woman paid him about 4.4 million yen (about $30,000) in five installments, from August 19 to September 5, the Japanese newspaper Yomiuri Shimbun said. But when the man continued to ask for money, the woman became suspicious and reported him to the police. They are now investigating.
3
Another Scam Closer to Home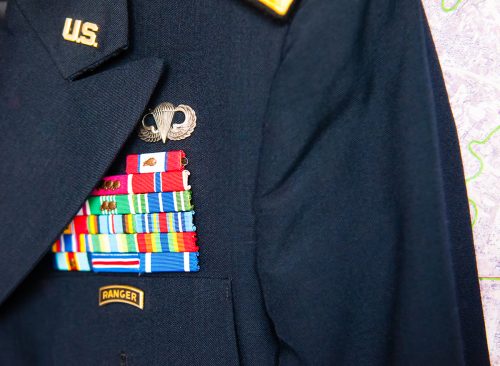 This week, a Nebraska woman told KOLN News that her elderly mother had fallen prey to a romance scammer who claimed to be a four-star general in the military. The woman said the scammer contacted her mother, a recent widow after 45 years of marriage, and has convinced her to send thousands of dollars in checks and gift cards. The TV station used Google Image Search to determine the scammer was using a photo of a real military official, which is often used by fraudsters. "When you tell her he isn't real, she yells at you and hangs up," the woman said in frustration. 
4
Romantic Scams Cause Massive Losses
Experts say romance scams are all too common. "A perpetrator deceives a victim into believing they're in a trusting, romantic, loving relationship," FBI Special Agent Eugene Kowel told KOLN. "But really the entire time the perpetrator is doing this for some ulterior motive, and usually it's financial." "As Americans increasingly go online to find love, scammers are following suit," the Department of Homeland Security warns. "Scammers strategically target recently widowed or divorced seniors due to their vulnerabilities and access to cash."
But it's not just the elderly who get taken. The Federal Trade Commission said that in 2021, $547 million was lost to romance scams—a record amount. "Reports about romance scams increased for every age group in 2021," the FTC said. "The increase was most striking for people ages 18 to 29. For this age group, the number of reports increased more than tenfold from 2017 to 2021."
51
How to Avoid a Romantic Scam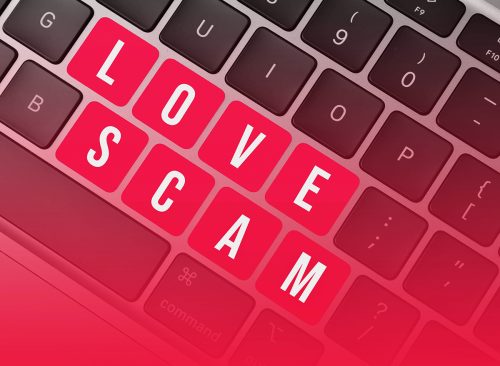 Never send or forward money to someone you haven't met in person, and don't act on their investment advice, the FTC advises. If you have doubts about someone you've met online, talk to family or friends about it, and try a reverse-image search of profile pictures. Remember that no one who's legit will ask you to buy cryptocurrency or send them money or gift cards.
Michael Martin is an experienced writer and editor in New York City. He specializes in helping people make life-improving decisions on their health, nutrition, finances, and lifestyle.
Read more