Dog Breeder Fatally Shot at $2,500 Sale of French Bulldog
Shot in a KFC parking lot.
A 76-year-old dog breeder in South Carolina was fatally shot during the sale of a French bulldog, which have become one of the most expensive breeds in the U.S. Lonnie Ray knew how dangerous those transactions can be and brought along a friend to witness the sale, which was planned to take place in a KFC parking lot, the New York Times reported.  
"He's a cancer survivor, he's been in the Vietnam War. He survived that," Lee County Sheriff Daniel Simon told the paper. "He thought that he was just going to make a sale of a dog. He not only loses the French bulldog, but he lost his life in the process."​​ Read on to find out more about the case.
"Senseless and Heartless"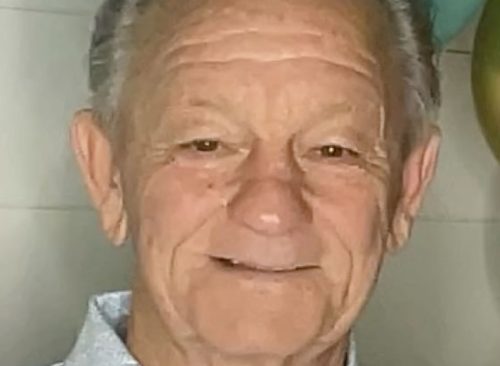 Ray planned the sale online. But when he arrived a the parking lot, he was attacked by three or four people and shot at least three times, the sheriff told the Times. The attackers took the puppy, and Ray died at a hospital an hour later. His friend was not wounded.
Neither dog nor attackers had been found as of Thursday night. "We consider them armed and dangerous," the sheriff said. "It's uncalled-for. It's just senseless and heartless."
"Best Breeder in South Carolina"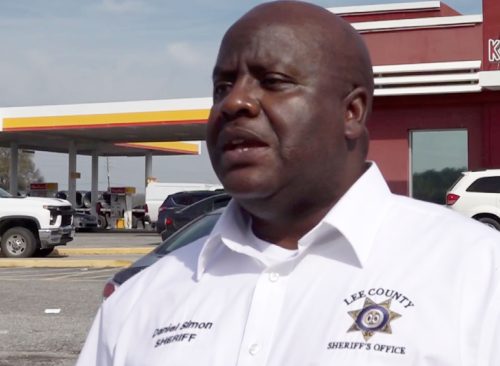 Ray, who was retired and a father of four, was a dog lover who took good care of the animals he bred, which included hunting dogs and French bulldogs, Simon told the Times. The sheriff called him "possibly the best breeder in South Carolina," NBC News reported.
His attackers will potentially face charges including murder, attempted murder, grand larceny, and possession of a weapon during a violent crime. Unfortunately, Ray's killing is far from the only violent robbery of French bulldogs in recent months. Read on to find out more.
Another Robbery By Gunpoint Hit Headlines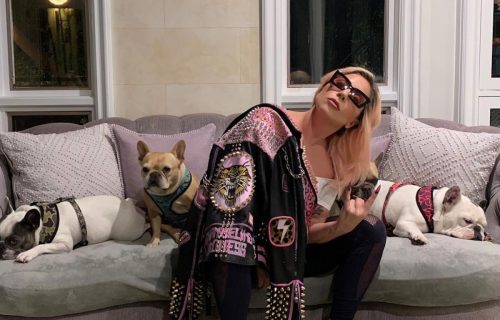 The expensive dog breed made headlines in 2021 when Lady Gaga's two French bulldogs were stolen at gunpoint. The pop star's dogwalker was shot in the chest but survived. The two dogs were later returned, and five people were arrested in connection with the robbery.
This week, a licensed French bulldog breeder in Las Vegas said six of the dogs were stolen from his home. He said they were likely targeted because they're rare and expensive; his dogs were specially bred to American Kennel Club certifications. "With their bloodline, they could be ranging from 5K to 20K [in price]," the man told local station KLAS.
Expense and Controversy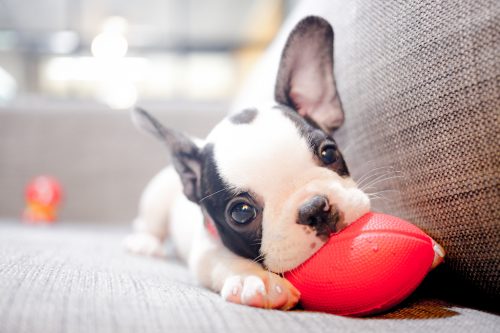 French bulldogs are one of the most expensive and highly sought-after dog breeds in the United States. The average price is between $1,800 and $4,500, depending on the breeder and location. They're also controversial. Their trademark brachycephalic (short-nosed) heads mean they often have trouble breathing and can experience respiratory distress.
Some animal activists have called for French bulldog breeding to be curtailed, and the Netherlands recently announced a ban on owning the breed. Other animal experts have proposed re-breeding the dogs to correct the breathing defect.
RELATED: Mother of Five Paid Hitman $24,000 in Bitcoins to Kill Ex-Lover
More Robberies Reported
In the meantime, French bulldog robberies continue to be reported. Last month in Phoenix, two of the dogs were stolen during a home robbery, and one was nabbed during an attempted carjacking in San Francisco.  Sheriff Simon told NBC News that to prevent future attacks connected to social media transactions in his jurisdiction, his office will create a meeting zone in one of its locations.