Damar Hamlin Opens Up About Near-Death Experience in His First Interview
The NFL star inspires the country with his latest speech.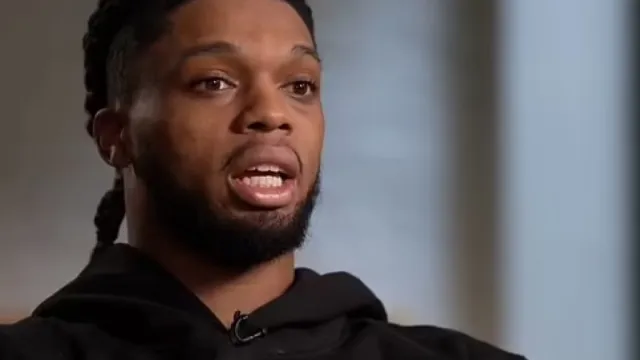 After Damar Hamlin collapsed on the field during a Monday Night Football matchup of the Buffalo Bills versus the Cincinnati Bengals, millions of Americans rooted for his recovery. The 24-year-old, who had just tackled Tee Higgins to the ground, got up and then promptly fell back down, suffering cardiac arrest. Responders issued CPR on the field before the ambulance arrived, taking him to the University of Cincinnati Medical Center. Luckily, he survived the health incident, waking up from sedation late in the evening on January 4 and returning home on January 11.
On Thursday night, the NFL star was awarded a major honor during NFL Honors, delivering a moving speech. And on Monday, ABC's Good Morning America will air his first interview since the accident in which he opens up about his near-death experience and the person who saved his life.
He Never Would Have Chosen to Suffer a Heart Attack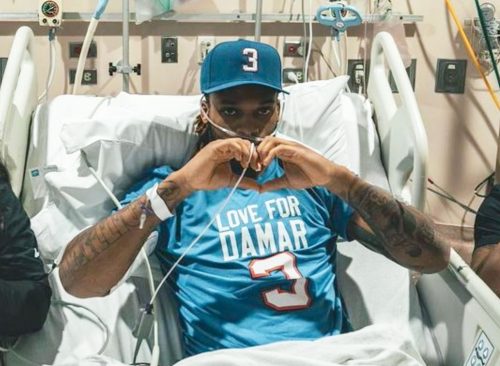 "Every day, I am amazed that my experiences could encourage so many others across the country and even across the world," Hamlin said. "Encourage to pray, encourage to spread love, and encourage to keep fighting, no matter the circumstances. Sudden cardiac arrest was nothing that I would have ever chosen to be a part of my story."
But It Was All Part of "God's Plan"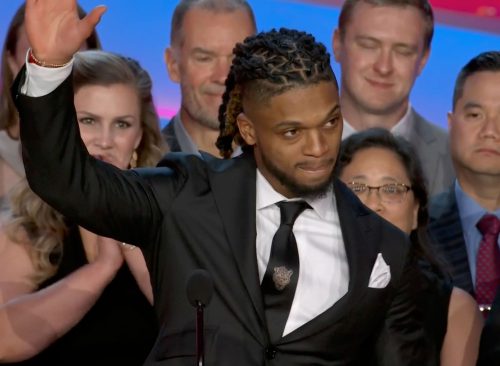 "But that's because sometimes, our own visions are too small, even when we think we are seeing the bigger picture," he continued. "My vision was about playing in the NFL, and being the best player that I could be. But God's plan, was to have a greater purpose than any game in this world."
God Is "Using" Him to "Give Hope to Others"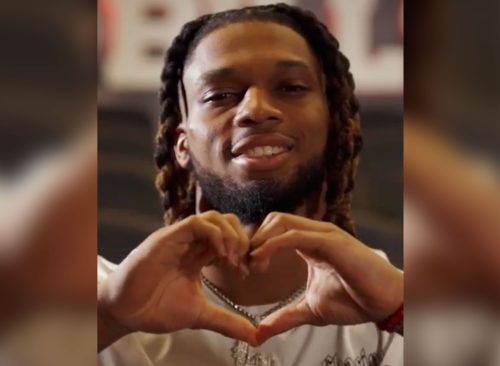 "My entire life, I felt like God was using me to give others hope," he added. "And now with a new set of circumstances, I can only say he's doing what he's always done." 
He Has "A Long Journey Ahead"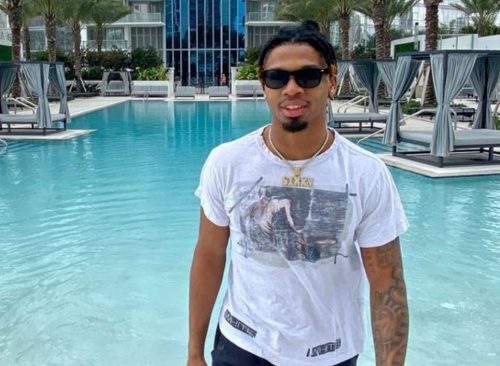 "I have a long journey ahead," Hamlin confessed. "A journey full of unknowns, and a journey full of milestones. But it's a lot easier to face your fears, when you know your purpose."
Hamlin Also Thanked One of His ICU Doctors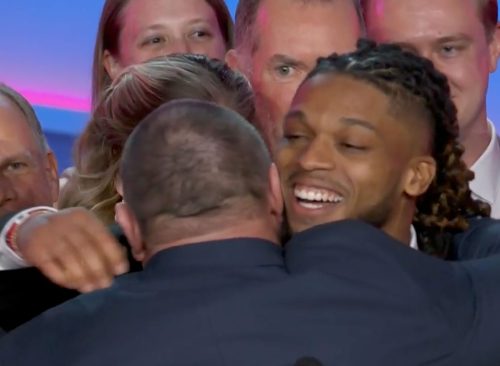 He also thanked an ICU doctor at the University of Cincinnati Medical Center, whom he said offered him inspiration. "He told me had a similar experience. He showed me he was OK, and that meant so much to me. There was so much uncertainty at the time, and just him coming to me, showing that I can live a normal life again, it meant so much to me in the moment. So I want to give a big thank you to him, and a special thank you to everyone on this stage, for everything they did for me. And thank you for everyone around the country and around the world who prayed for me and hoped for me. The journey will continue," he concluded.
On Monday, He Gives His First TV Interview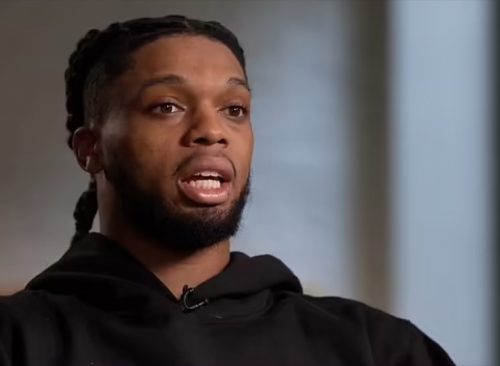 In a clip for the interview that will air Monday morning on ABC, Damar maintains he owes his life to the Bill trainer Denny Kellington. "I owe Denny my life, literally," he told Good Morning America co-host Michael Strahan. "He loves to say he was just doing his job, which is true. That night he was literally the savior of my life, administrating CPR on me."
"If it wasn't for someone showing up that day with a clear mind and whatever's going on in their personal life, just to put it aside, and be present in the moment to actually be able to do their job correctly, that's something I'm truly thankful for and don't take for granted," he continued.