Boy Narrowly Survives Being Buried After Sand Hole Collapses: "Extremely Lucky"
First responders praised his parents for keeping his airway clear while they dug him out.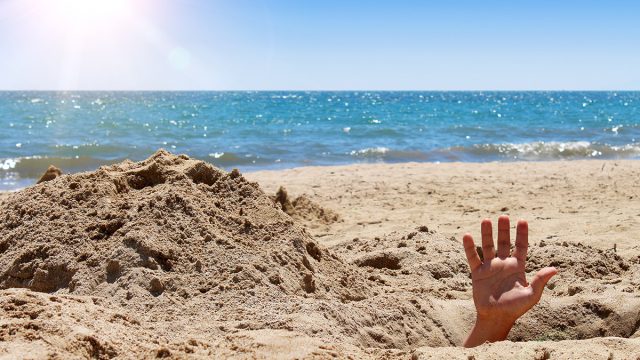 A British teen boy was nearly buried alive Saturday when a hole he was digging on a beach collapsed on him, leaving only his head visible. First responders from around the region were able to dig the boy out — but only after taking care not to increase the risk of the hole caving in further. Rescuers issued a warning to other beachgoers to be careful when digging in the sand. Here's what you need to know about this near disaster.
Who Was the Boy?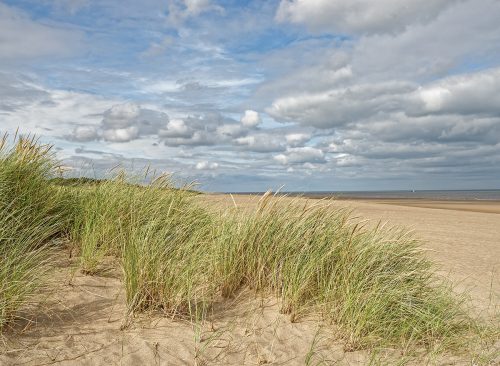 The unidentified 14-year-old boy and his family were visiting Anderby Creek. The creek is about 10 miles north of Skegness, a seaside resort town in Lincolnshire, England. The boy was on the beach and digging in the sand around midday.
What Happened?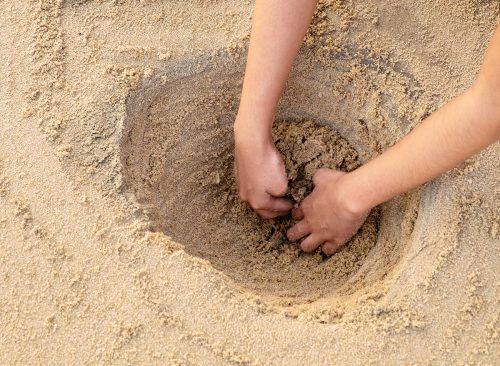 The boy dug a hole deep enough that the sand gave way and caved in on him as he was standing in it just before 1 p.m. Only his head was not buried. "What happens as you disturb the sand, there's a high likelihood of it collapsing back in," said Fran Wilkins, a coast guard senior coastal operations officer. The boy's parents alerted coast guard rescue teams from Skegness and Mablethorpe. Fire crews, police and the East Midlands Ambulance Service also responded. "The priority was to make sure at all times his airway was protected and his head remained above the sand," Wilkins said.
What Happened Next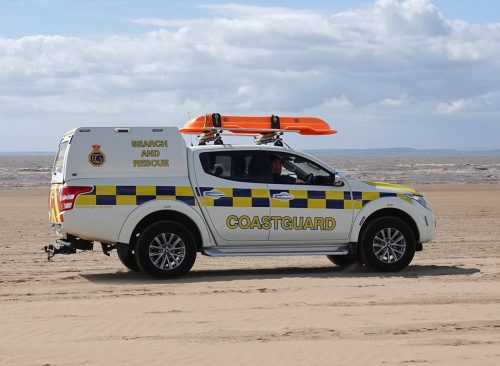 His parents scooped sand out of the boy's mouth to keep his airway clear until first responders arrived. When they showed up, they faced a "challenging task" to dig the boy out without causing the hole to collapse further, Wilkins said. They worked for about an hour to free him. The coast guard "needed lots of people in a coordinated effort to remove the sand in a way that we could get him out of the hole as quickly and as safely as possible." Wilkins said.
How It Turned Out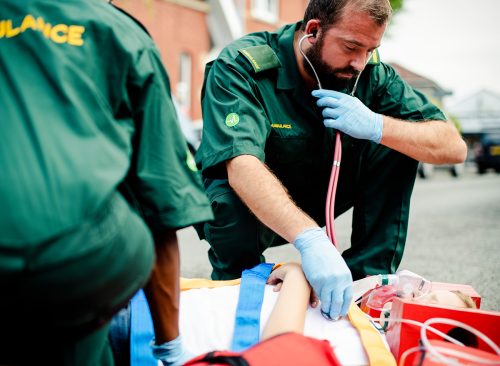 Paramedics checked the boy out before releasing him to his family with no reported injury. "Luckily he did remain calm throughout which definitely helped reduce the panic and allowed everyone to get to work and do their job," Wilkins said. Had he been lying down instead of standing, it could have been a "very different outcome," she added.
A Warning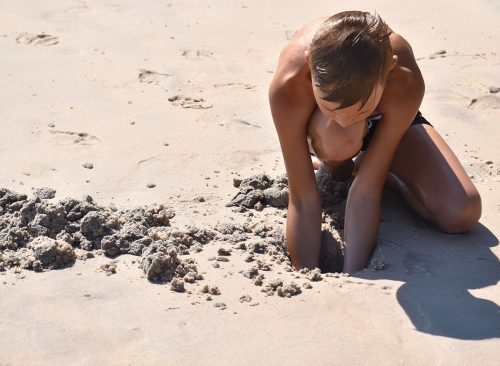 Wilkins advised beachgoers to be aware that the larger a hole you dig in the sand, "the higher the chances it may collapse." "There's that instinct to keep trying to dig, but the more you disturb and weaken that sand that has collapsed in, you're potentially going to create a much bigger hole," she added. "The teenager was extremely lucky," added Lucy Hicks, a senior maritime operations officer with the coast guard. "If the tide had been coming in or the hole was just a little bit larger there could have been a very different outcome."