8 Reasons Why Accused Idaho Murderer Bryan Kohberger Could Get Off
There seems to be a lot of evidence against Kohberger, but the defense still might still prevail.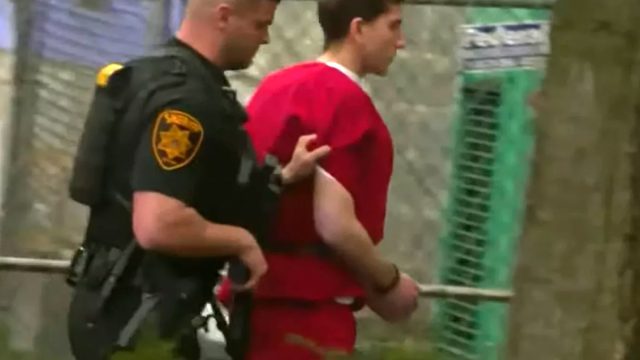 The evidence against Bryan Kohberger, charged with brutally murdering four University of Idaho students, Kaylee Goncalves, 21; Madison Mogen, 21; Xana Kernodle, 20; and Ethan Chapin, 20, seems overwhelming. His 2015 Hyundai Elantra was near the house when the murders took place, his cell phone pings have him canvassing the house ahead of the crimes and heading toward and away from the house on the night of the murders, and his DNA was even found at the scene of the crime.
However, according to experts, this doesn't necessarily mean the Washington State University Ph.D. student will be convicted. Here are eight reasons why Bryan Kohberger could be found "not guilty" by a jury of his peers. 
1
There Is No Murder Weapon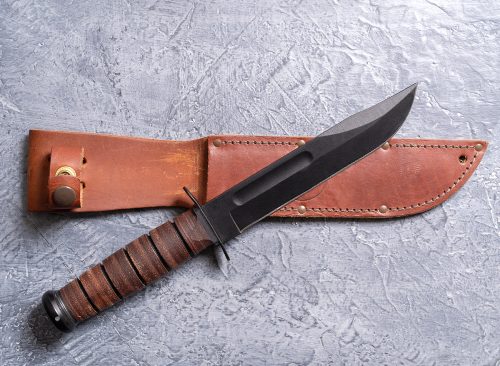 To this day, the murder weapon used to stab the four students has yet to be found. Upon Kohberger's arrest, Chief of Moscow Police James Fry confirmed they were still looking for the knife used. Investigators believe the knife used was a KA-BAR, as the sheath with Kohberger's DNA was found next to one of the bodies.
However, according to the company that makes the knives, Kohberger's name is not in their system. "Prosecutors don't have the murder weapon, they have a pretty vague description of the suspect from an eyewitness, and they lack a clear-cut motive," Ex-federal prosecutor Neama Rahmani told The Daily Mail.
2
His DNA Was Found on the Knife Sheath, NOT the Victims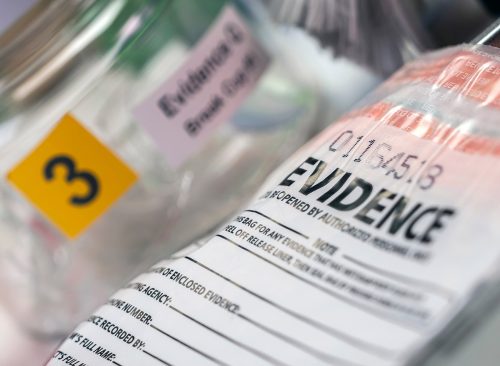 While a knife sheath with Kohberger's DNA was found at the scene of the murder, legal experts maintain that his attorney could claim the DNA evidence was "transferred." Says Rahmani, "If I was the DA, I would certainly like a lot more than the evidence that has come out so far, especially if prosecutors are going to pursue the death penalty," she said.
"The authorities have Kohberger's DNA on the knife sheath, but DNA evidence can be transferred from one person to another onto an object so that evidence is not open and shut for a conviction."
3
The Witness Waited Hours to Call Police and Only Gave a Vague Description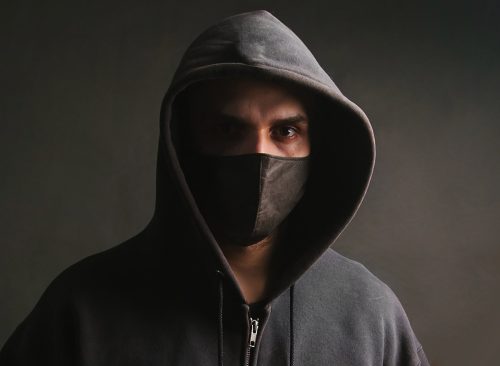 The murderer left two survivors behind, one of which saw him in the home. According to the affidavit, one of the survivors encountered a masked man, a 5'10" or taller male, who was "not very muscular but athletically built with bushy eyebrows" wearing "black clothing and a mask that covered the person's mouth and nose."
The survivor claims she saw him in the hallway shortly after 4 am after hearing what she believed to be her roommate crying. She froze in fear and then waited six hours before calling the police. Because her physical description is vague and she waited so long to call authorities, the defense could fight her credibility. 
4
There Is No Apparent Motive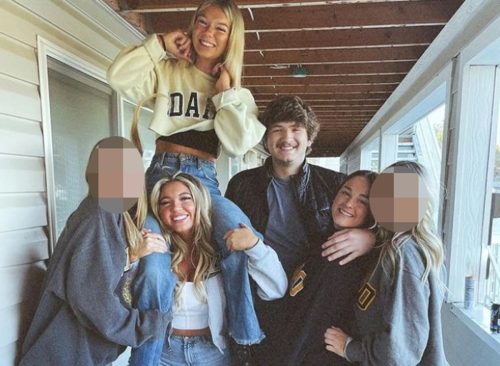 The motive of the accused killer is still unclear, in addition to why he left two survivors. Having a clear motive can be instrumental in getting a conviction. For example, if a spouse kills their partner, a clear motive would be an inheritance, which helps a jury make sense of a crime and confidently find them guilty. 
5
Was There an Accomplice?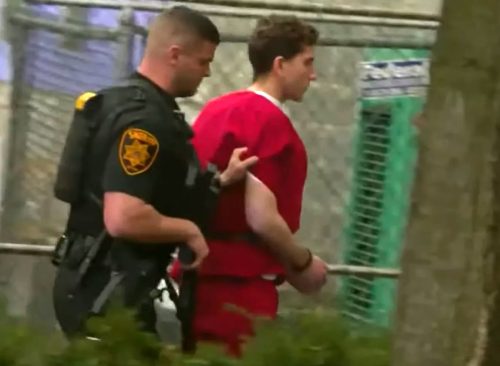 There are still questions in the case. After Kohberger was arrested, Chief of Moscow Police James Fry refused to rule out that the killer had an accomplice. There were also reports of Kohberger asking authorities if anyone else had been arrested for the crimes.
6
Evidence Seems Strong But Independently Is "Circumstantial"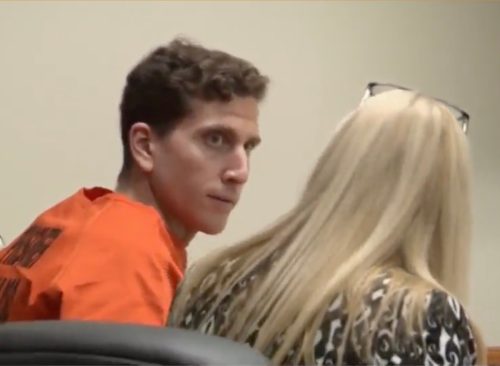 Jason LaBar, who represented Kohberger during his extradition from Monroe County, Pennsylvania, told WFMZ-TV that while the probable cause affidavit for the suspect's arrest is "strong," it could be "attacked" in court, piece by piece. "[I]t certainly was a strong circumstantial case," he said, "but I believe that individually taken, the evidence could be attacked."
Lara Yeretsian, who worked on Scott Peterson's defense before he was convicted of the first-degree murder of his pregnant wife and second-degree murder in the death of their unborn son in 2004, appeared on the Dan Abrams Live show on NewsNation argued that "the case against Kohberger is not nearly as convincing as many, including me, have suggested." She said it "is a circumstantial case, after all."
She added: "When we bring everything together— yes, it does come across as a pretty strong case." But, "as criminal defense attorneys, our job is to dissect this evidence, and not just look at it as a whole only, but to look at every single evidence and try to attack each evidence and poke holes, right, in the reliability of that evidence, and the strength of that evidence, to advocate for our client."
7
A Lot Rides on Test Results of Hairs and Fibers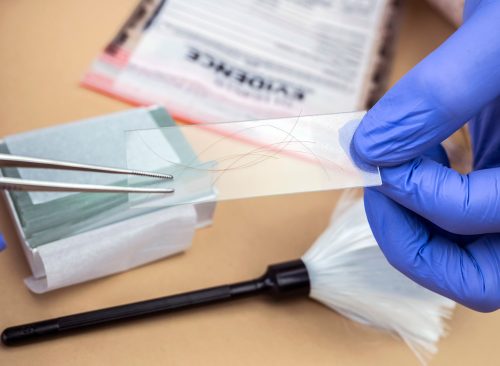 Criminal defense attorney and co-founder of Zweiback, Fiset & Zalduendo LLP, Rachel Fiset, told People magazine that a lot rides on test results from the items seized at Kohberger's home. "The prosecution has still only presented a circumstantial case and we don't know the test results of everything that investigators have taken," she said. "Those test results on stains and animal fibers may add up to a big nothing."
8
Cell Tower Pings Might Not Be Accurate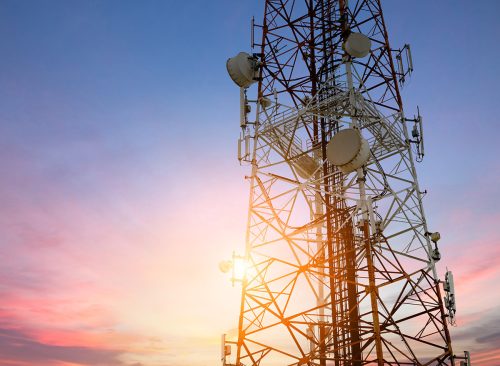 Former FBI agent Jennifer Coffindaffer told Newsweek that cell tower pings are "within a range, usually around three-quarters of a mile or so," adding, "The video surveillance, there's margin for error, because we don't know if the time was exact." 
She said the defense "is going to have a field day with ping information as well as video surveillance because there's going to be disparities [in] time frames … both the defense and the prosecution are going to have experts in this area. It's gonna come down to a battle of the experts on this point and the jury is gonna have to make a decision whether they believe the prosecution's point of view or the defense's point of view."
Leah Groth has decades of experience covering all things health, wellness and fitness related.
Read more