Hero Mom Stung 75 Times Protecting Children From Killer Bees
The Arizona woman managed to get her children safely into a car when a swarm attacked.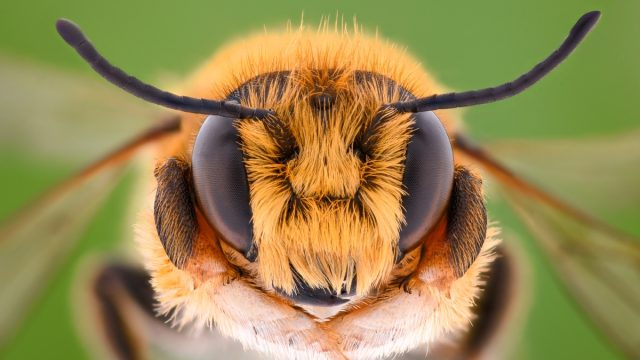 An Arizona mother suffered dozens of bee stings as she rushed to protect her children from an attack by so-called "killer bees" Sunday, rescue officials said. The unidentified woman took "the brunt of the stings" as she got her two daughters safely into a car when the bees swarmed in Buckeye, Arizona, the Arizona Fire and Medical Authority posted on Facebook Sunday. All are now safe, the authority said. Here's what you need to know about this harrowing story.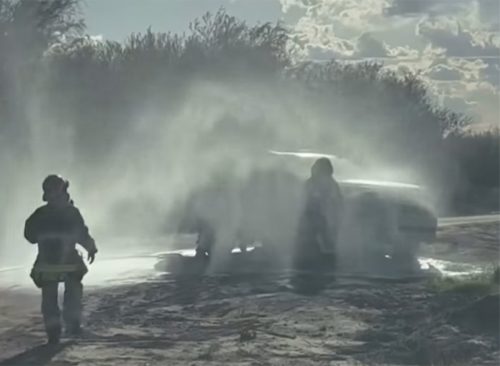 None of the family members was identified.  They were spending the afternoon taking photos when the bees swarmed.
2
Why Bees Are a Problem Now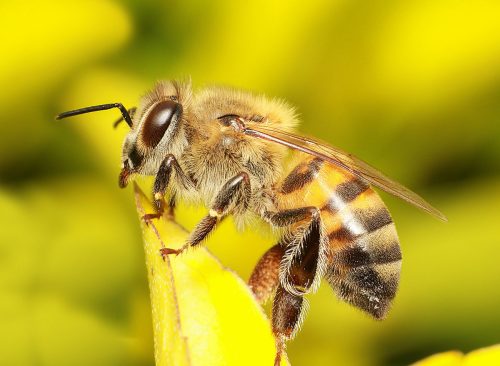 Killer bees are active now, said Aaron Lorti, the owner of AZ Bee Kings. "Around this time of year, they're pollinating, picking new places, they are swarming," he said. "You can get anywhere from 10 to 20 calls a day." Bees are "very, very aggressive, very territorial, and if you mess with them, they will try to kill you," he added.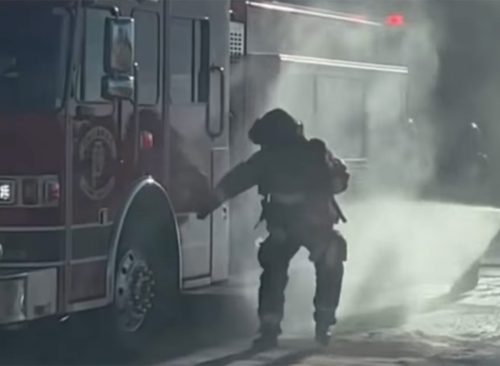 Bees attacked the family at Beloat and Rainbow roads. A woman called 911 Sunday to report that her daughter and grandchildren were under attack, according to an audio recording of the call. "Please hurry, please hurry, my daughter can't get in the car, she's being attacked by bees," the unidentified woman said on the recording. Crews from the Arizona Fire and Medical Authority, Buckeye Valley Fire and Buckeye Fire responded and rescued the mother and her children, the authority said. "The Mother's quick thinking saved the children from being stung," the authority said. "She put them in the car and subsequently took the brunt of the stings. She was transported to the hospital with over 75 stings but thankfully has recovered."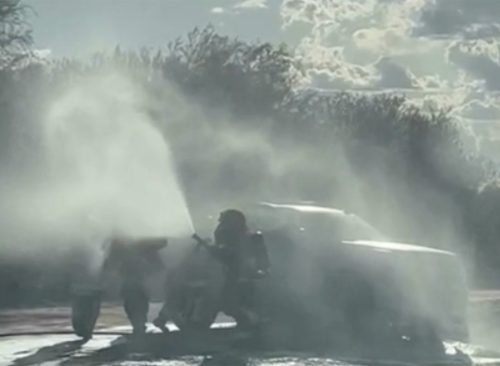 Crews used foam to calm the bees. The family is traumatized but is recovering, officials said. The mother was treated and discharged from a treatment center. 
5
What to Do if You Are Attacked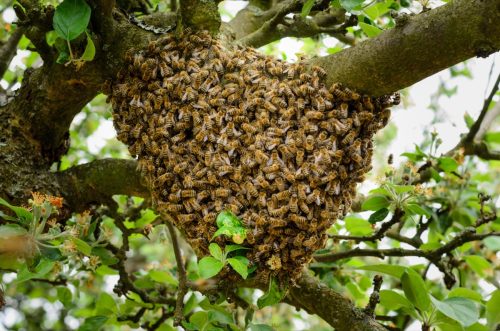 The authority advised residents to seek shelter indoors if attacked by bees. "Run in a straight line, cover your face, and get to shelter," it said. It added: "Never get into water and do not fight the bees." Getting stung once will signal other bees to attack, Lorti said. "Once one stings you and you try to run away, the whole hive will try to go after you," he said. He added: "You do not want to mess with these types of bees by yourself."