MLB Star Rushed to Hospital After Being Hit in Face With 91mph Pitch
Taylor Ward is recovering from multiple facial fractures.
Can you imagine what it's like to have a hard object flying toward your face at 100 miles per hour? This is what professional baseball players have to deal with almost every time they step up to bat. Over the weekend one Major League Baseball star found out what it was like when a 91 MPH pitch hit him in the face, sustaining some pretty serious injuries as a result. 
1
Alek Manoah Pitched to Taylor Ward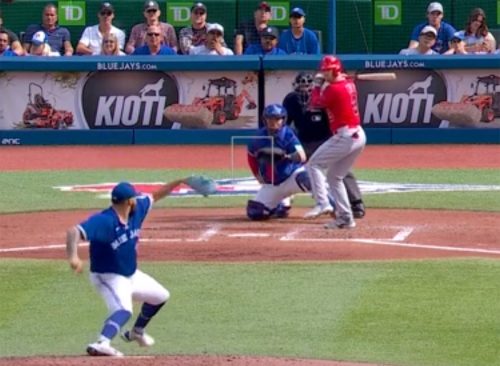 During the Los Angeles Angels versus Toronto Blue Jays baseball game on Saturday afternoon during the fifth inning, Angels outfielder Taylor Ward stepped up to bat with Blue Jays pitcher Alek Manoah at the mound. 
2
The 91 MPH Pitch Hit Ward in the Face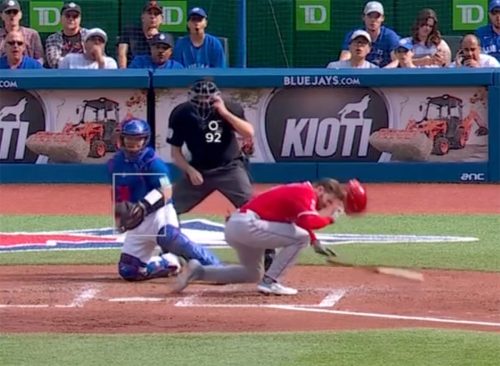 Manoah threw a 91 MPH pitch, which hit Ward in the face. He dropped to the ground and was aided by training staff and teammates before getting carted off. 
3
He Suffered Several Facial Fractures But No Eye Damage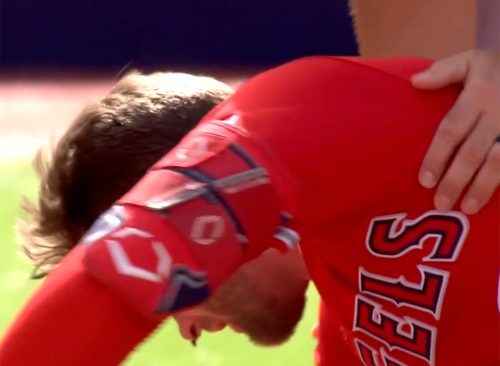 The bad news? He sustained several facial fractures. The good? There was no eye damage. "It's the best possible news we could get after what happened," Angels' manager Phil Nevin said Sunday after test results came back.
4
He Is In "Good Spirits"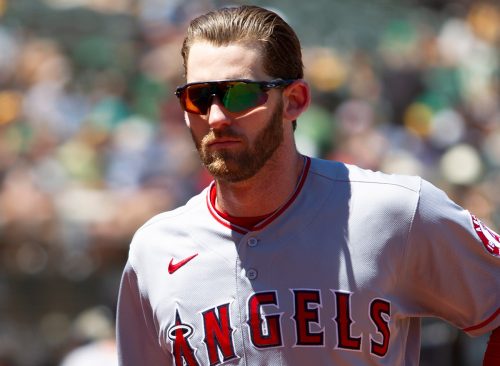 Nevin added that Ward was in "good spirits" in the hospital Saturday night, and was released later in the evening. However, he will be out for the foreseeable future. 
5
Manoah Feels "Really Bad About It"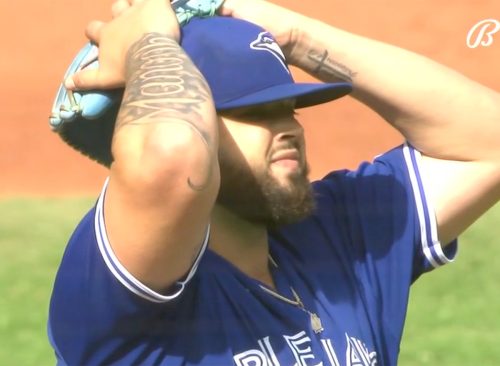 Manoah has expressed regret. "That's probably the worst feeling ever," he said. "Definitely want to pray for him and his family. That's the last thing you want to do, no matter the situation, no matter the team, no matter anything. I feel really bad about it. I'll definitely be looking to see how he's doing."
6
He Was Not Trying to Hit HIm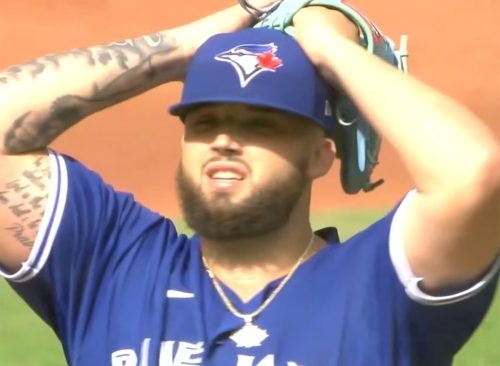 "Alek feels terrible; you saw his reaction on the mound," Nevin said. "Certainly, there was never a moment where we're thinking he's trying to hit him at all. That's not what happened. You feel for someone like that on both ends. It's tough to go through. It's a complete accident. We know that there's no ill will, but he reached out. He wanted to talk to Taylor."
7
Other Players Are Rallying Around Ward
According to Nevin, other players who have faced similar injuries rallied around Ward.  "I think that gave Taylor some peace of mind that he will be back and be as good as he was," Nevin said.