Millionaire Sparks Outrage After Using Crane to Lift $2M Car Into 57th Story Penthouse
Man known as Mr. Lambo accused of "obscene display of wealth and ego."
An Australian real estate tycoon was filmed hauling a $2 million sports car into his 57th-floor penthouse apartment, setting off controversy in a country that just approved tax cuts benefiting the wealthy. Adrian Portelli, known as "Mr. Lambo" thanks to his love for luxury cars, posted photos on Instagram of the vehicle being lifted via crane into the $39 million penthouse of an East Melbourne apartment building.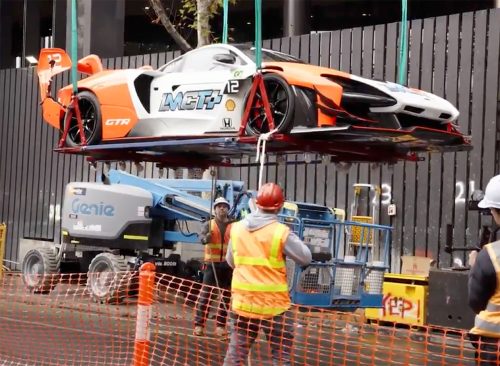 9News posted a recording on Twitter showing the car being craned skyward and referring to it as a "rich flex." That sparked a flurry of criticism. "Labor's giving this guy a $9,000 tax cut while people starve on $52 a day," tweeted Adam Bandt, leader of the Green Party. Bandt was referring to tax cuts scheduled to take effect in 2024.
The plan is to eliminate the 37% marginal tax bracket, lower the 32.5% tax rate to 30% and create a new top marginal tax rate of 45% for those earning over $200,000. That means people earning between $45,000 and $200,000, a move that hasn't gone over well in a country facing a cost-of-living crisis.  
2
"Obscene Displays of Wealth and Ego"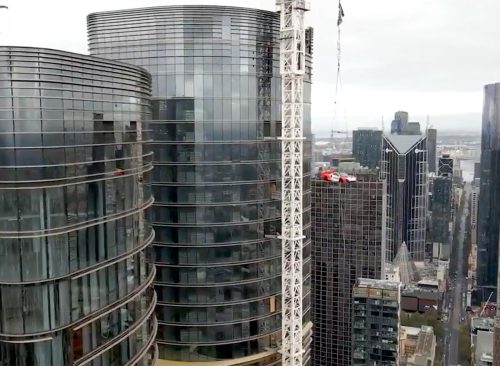 "Typically tasteless," wrote political science professor Mark Kenny. "Why do media keep implicitly lauding such obscene displays of wealth and ego?"
Richard Denniss, executive director of left-leaning think tank The Australia Institute, tweeted: "The cost of living crisis is really biting the wealthy…roll on the $250 billion worth of stage 3 tax cuts so that more Australians will be able to afford to crane their racing car collection into their penthouse."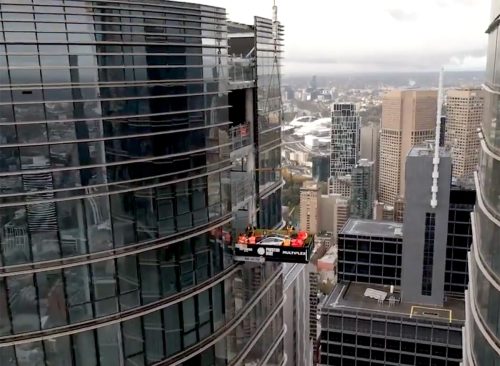 Some everyday Australians saw the humor in the situation; others weren't pleased. "Yeah, great timing, a day after the fed budget reveal where most middle-income earners are struggling daily," one man tweeted. "Cost of living doesn't affect everyone, hey?" another wrote.
"I wonder how Adrian went with the 'where is your car garaged' question from his insurer?" one asked. "I for one am thankful for this "rich flex" for giving Australians the opportunity to come together and share our hatred for ultra-wealthy globs," another commenter concluded.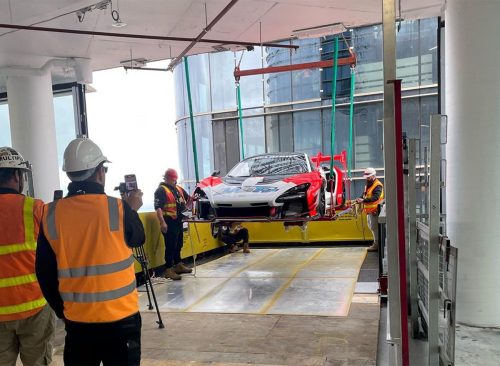 Portelli lashed out on Instagram in response to the criticism. "Who…is this guy trying to use me as a political tool to sympathize?" he tweeted about Bandt. "People are crying because I've got too much money."  
The mogul also posted pictures of himself posing next to his McLaren sportscar once it had been safely delivered to his apartment. "A first look at the McLaren Senna GTR 57 floors up. A huge thank you to everyone involved for making this absolutely surreal moment happen," he wrote. 
5
Who Is Adrian Portelli, "Mr. Lambo"?
Portelli, 34, is a property investor who rose to fame on the Australian reality series The Block, in which contestants renovate houses or apartments and auction them to the highest bidder. Known for his aggressive style, he sold a five-bedroom house for $5.6 million in the last season finale and paid $4.25 million for a home himself.
He bought the high-rise penthouse for $39 million last month, setting a record for an apartment in Melbourne. He reportedly only intends to use it on weekends.