"Good Times" Star John Amos' Family Feud Over "Elderly Abuse" Continues
An arrest has been made after allegations of elder abuse.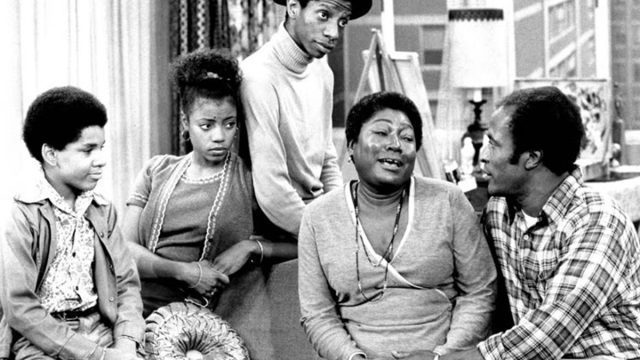 According to the NIH National Institutes of Aging, every year, "hundreds of thousands of adults over the age of 60 are abused, neglected, or financially exploited," they say. There are various types of abuse, including physical, emotional, neglect, abandonment, financial, and even sexual. And, elder abuse can happen to anyone — no matter the person's age, sex, race, religion, or ethnic or cultural background – even to the famous. Good Times star John Amos is currently at the center of an elder abuse claim, and his son has been arrested on charges stemming from the family feud. 
1
John Amos' Son Was Arrested for Making Alleged Threats Against His Sister
According to a criminal complaint, John Amos' son Kelly C. "K.C." Amos, was arrested on Saturday in West Orange New Jersey. According to authorities, he threatened to "kill Shannon Amos with the purpose to put her in imminent fear of death."
2
Shannon Believed Her Brother Was Going to Kill Her
According to the filing, Shannon believed "the immediacy of the threat and the likelihood that it would be carried out" after K.C. reportedly sent her text messages with photos of firearms and gang affiliations. The alleged threat made her "fear for her life."
3
She Accused Him of Making "Terroristic Threats"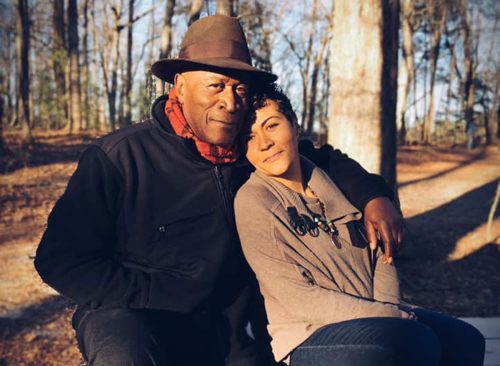 Shannon accuses K.C. of sending her "terroristic threats," including a video of him shooting a handgun. She also showed authorities text messages which read, "gonna sleep much better tonight big sis" attached to a photo of the gun. He also sent her a photo of a rifle, writing "that big one can clean a turkey out from 3 football fields away," according to the filing. 
4
She Says Her Brother Suffers From Bipolar Disorder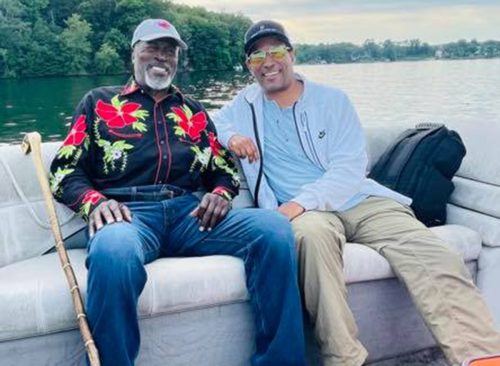 In the complaint she adds that her brother suffers from bipolar disorder and "fears that he may carry out threats from messages sent through text and is in fear for her life." She also states that her brother believes that she hired someone to kill him and is retaliating. 
5
Shannon Claimed Her Father Was the Victim of Elder Abuse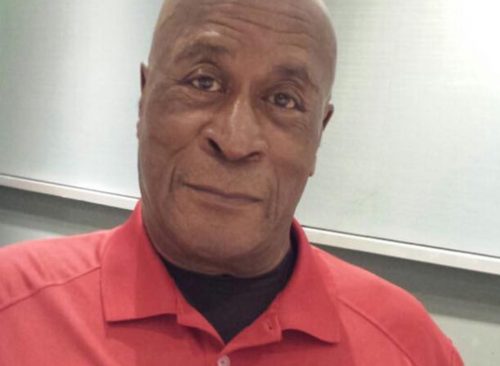 Last month, shortly after Shannon filed a complaint alleging that her father was "the victim of elder abuse, neglect, and financial exploitation," John accused his daughter Shannon of "elderly abuse," making a video with the help of K.C. In it, he says that he feels that she has "taken advantage" of him, even going so far as to set up a GoFundMe page for his "legal, medical, future housing, and care expenses." 
6
However, According to John, She Is the One Abusing Him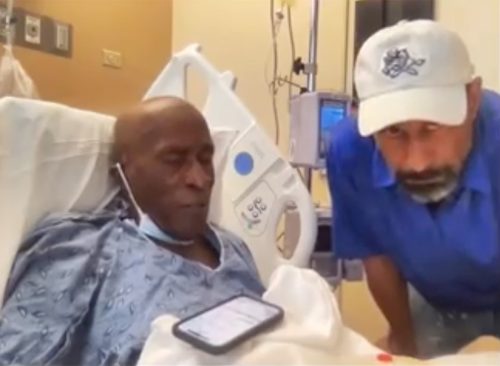 "She would be the primary suspect — if you would," John said, in a video filmed from his hospital bed. "I don't know if that's the right term to use or not. But she's the one that I would attribute my elderly abuse to. It's definitely a case of elderly abuse." He also asked that the GoFundMe page get removed, which it was, shortly after.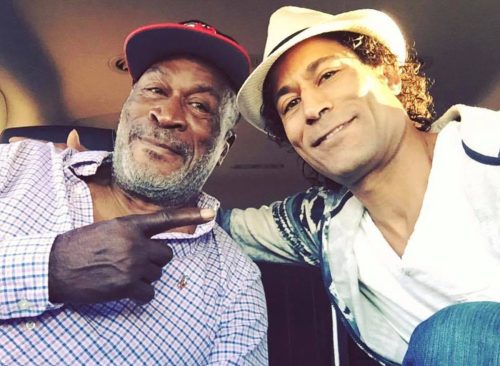 "There are many different aspects to this situation. It's interesting how many people have made a conclusion while we are still discovering new elements every single day. 🤷🏾‍♂️," K.C. captioned the clip, which was posted to both TikTok and Instagram.
8
Shannon Calls the Accusations "Defamatory Statements"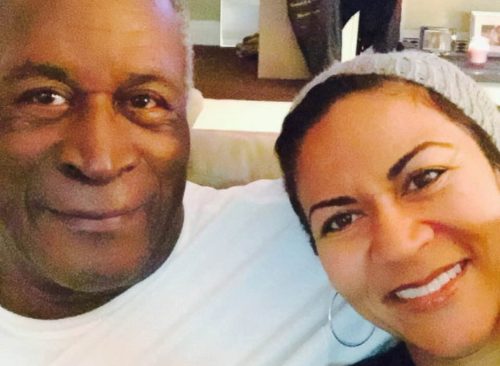 "Ms. Amos is disheartened at the continuation of false and defamatory statements being made against her by, or on behalf of, or in connection with news reports based on social media posts by Mr. Kelly K.C. Amos. … She is exploring all legal remedies available to her. Ms. Amos hopes this matter will be resolved soon through the proper authorities," Shannon's rep told People.