Florida Man Wins $1M Lottery After Being Cut in Front of at the Ticket Machine
"Instead of saying something, I decided I'd just buy a ticket at the counter instead."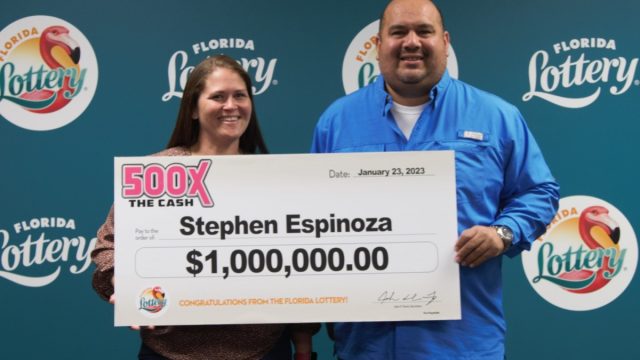 One man's brief misfortune turned into massive good luck when it resulted in him winning a huge lottery payout. Stephen Munoz Espinoza, from Delray Beach, Florida, was lining up to buy a lottery ticket when another person rudely cut in line.
Espinoza decided not to argue with the person and headed for another location to buy his ticket. It turns out Espinoza was more than rewarded for his patience—here's what happened.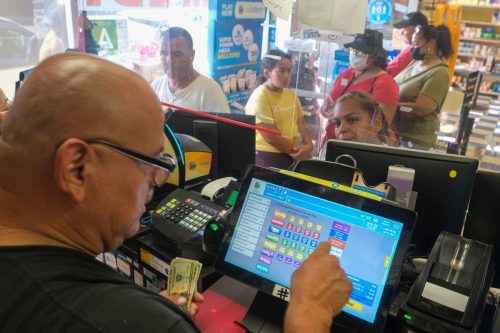 Espinoza was in line to buy a lottery ticket from a machine at a Florida grocery store. He says he was worn out from a long day at work and just wanted to get the ticket without any fuss. "It was the end of a long day, and I was tired," he says.
2
He Decided to Take the High Road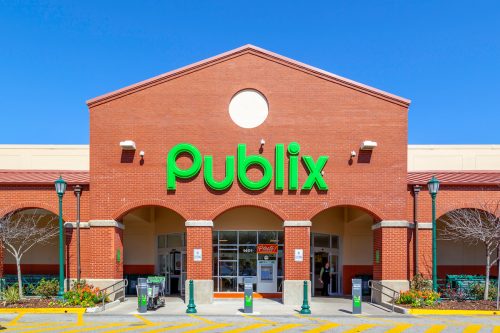 While waiting, someone cut into line in front of him. Instead of confronting the rude line cutter, Espinoza decided to get his ticket from the counter at the Publix Super Market. This decision led to him walking away with a stunning lottery win.
"I stopped at Publix and was about to buy a ticket at the machine when a man cut right in front of me. Instead of saying something, I decided I'd just buy a ticket at the counter instead," he says.
3
He Chose to Take the Lump Sum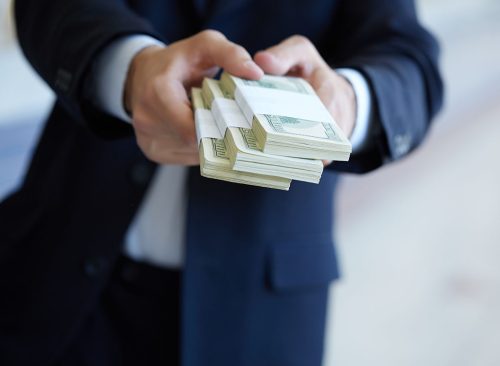 It turns out that having someone cut in line was the best thing to have happened. Espinoza bought a $50 ticket for a "500X The Cash" game — and won $1 million. He chose to take the lump sum of $828,000 payday. "The retailer will receive a $2,000 bonus commission for selling the winning Scratch-Off ticket," says Florida Lottery.
4
He Wants to Buy a New House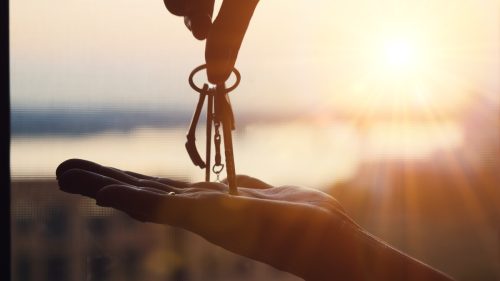 Espinoza was over the moon about his winnings. "I can't believe I won a million dollars!" he said. He claimed his winnings at the Lottery headquarters in Tallahassee and says he has sensible plans for the money—Espinoza wants to buy a house for his family with the winnings.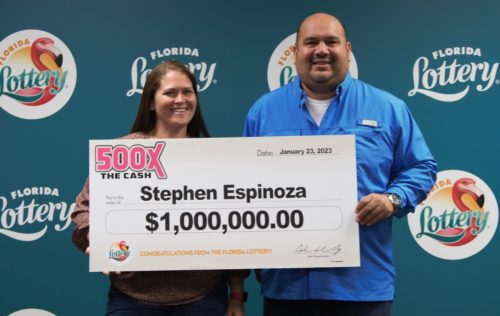 The Florida Lottery posted about Espinoza on their official Twitter, praising his attitude. "If you think patience doesn't pay off, click the link to find out how Stephen Espinoza of #DelrayBeach managed to keep his cool and stroll out of Publix—a gentleman and a millionaire!"
Ferozan Mast is a science, health and wellness writer with a passion for making science and research-backed information accessible to a general audience.
Read more