ESPN Broadcaster Collapses During Live Broadcast 
Over the weekend, a soccer star turned ESPN host passed out while working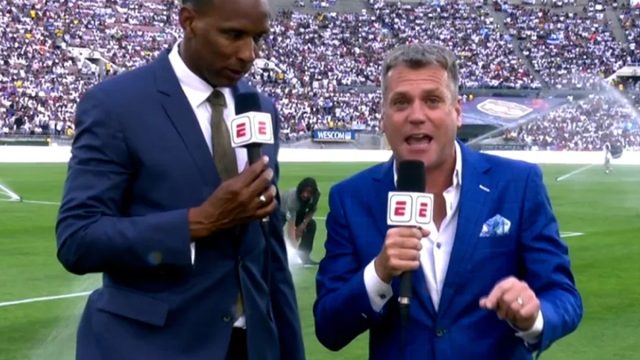 No, it's not just your imagination: There is a serious heat wave passing over the country this summer. According to the National Energy Assistance Directors Association, U.S. consumers' utility bills would be nearly 12% higher this summer than last, reaching an average of $578, up from $517. Over the weekend, soccer fans flocked to the Rose Bowl in Pasadena, California for the AC Milan and Real Madrid game and temperatures soared to over 91 degrees. During the game, a broadcaster passed out while on the air, and it may have been due to the heat. 
1
Shaka Hislop Passed Out During a Live Broadcast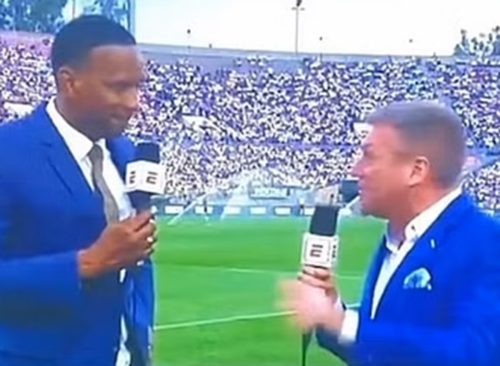 Shaka Hislop, a Premier League soccer star turned current ESPN broadcaster, was broadcasting live during the big game. In the midst of commentary, he collapsed on live television.
2
He Was Discussing the Game When He Fell Face First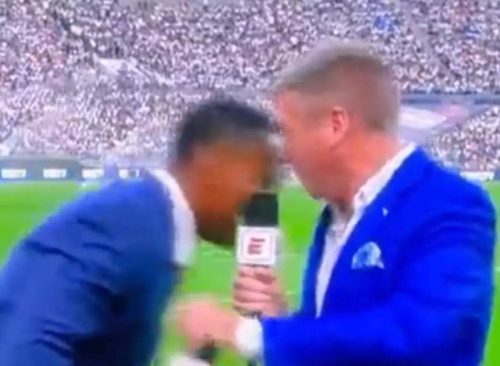 At the time he was speaking to his co-host, Dan Thomas. While discussing the game he fell to the ground, face first, grazing Thomas. 
3
Emmergency Personnel Ran to the Scene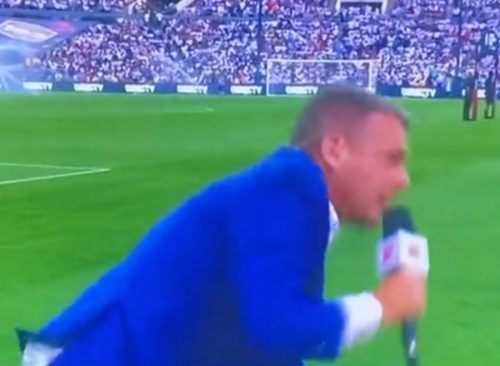 Thomas screamed Hislop's name and called for help. "We need some help," he yells. Emergency personnel ran to the rescue, and the show cut to a commercial break. 
4
Later On, Thomas Said, "He's Conscious, He's Talking"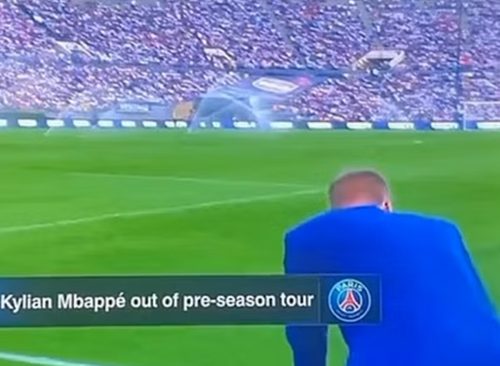 Later in the game, Thomas gave an update on his health. "As it stands, it's good news. He's conscious, he's talking," he said. 
5
Thomas Added That He Was "Embarassed"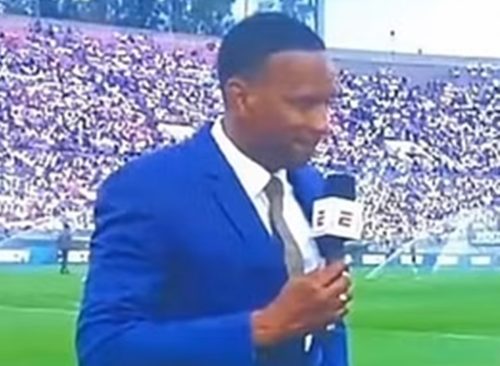 "I think he's a little embarrassed about it all. He's apologized profusely. Not a man who likes people to make a fuss of him," Thomas said. "Obviously, far too early to make any sort of diagnosis." 
6
Things Are "Looking OK"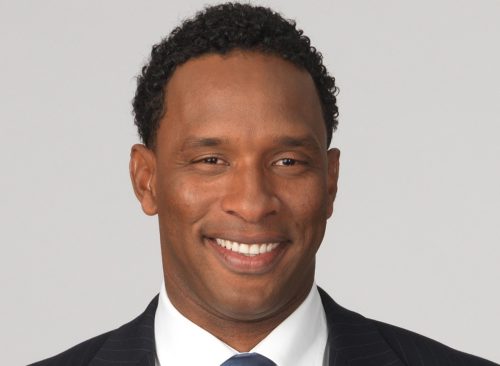 Thomas seemed positive about his co-host's prognosis. "But the important thing is that Shaka's conscious and we spoke to his family as well because you can imagine seeing that happen live, there can't be many more things that could scare you amongst the family. But fortunately, we spoke to his wife and things are looking OK," Thomas said.