Top 12 Spine-Chilling Flight Meltdowns
When flying goes terrifying.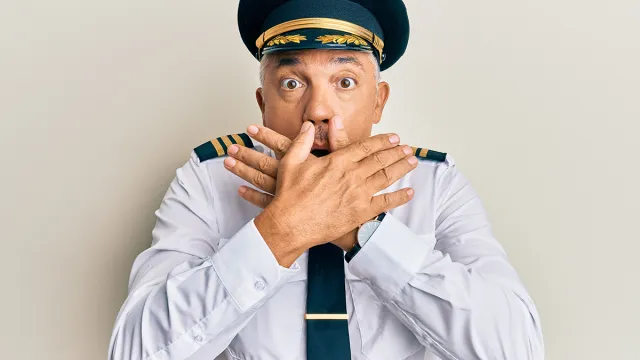 The Federal Aviation Administration is investigating after 12 passengers and crew were injured when a Delta Air Lines flight experienced "severe turbulence" before landing safely in Atlanta, Ga., on Tuesday, reports TMX. Delta Flight 175 was en route from Milan, Italy, when it encountered "severe turbulence" 40 miles northeast of Hartsfield-Jackson Atlanta International Airport, according to the FAA. The Airbus A350, which was carrying 151 passengers and 14 crew members, safely landed shortly before 7 p.m. The agency reported eight passengers and four cabin crew sustained minor injuries, while the airline reported that 11 injured people were transported to the hospital. According to the National Weather Service office in Atlanta, severe thunderstorms were in the area at the time of the turbulence, and flash flood warnings were in effect in the Atlanta metro area. It wasn't the scariest airplane nightmare, at least compared to these 12.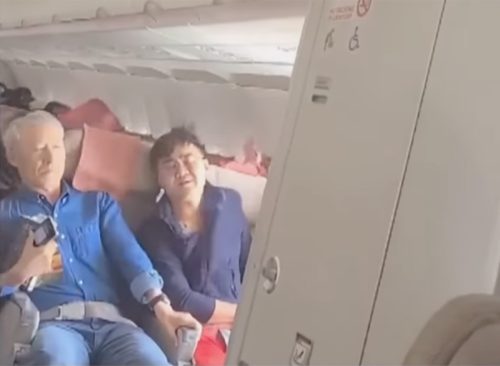 Passengers on board a commercial flight in Russia had a terrifying experience when a plane door opened while the plane was mid-air. No one was hurt, but luggage, hats, and other items not secured went flying out of the Antonov An-26, a Soviet-era model launched in 1970. "The flight ended quicker than expected — with the wrong result," said passenger Sergei Lidrik. "People were shocked at first. … People had their hats blown off."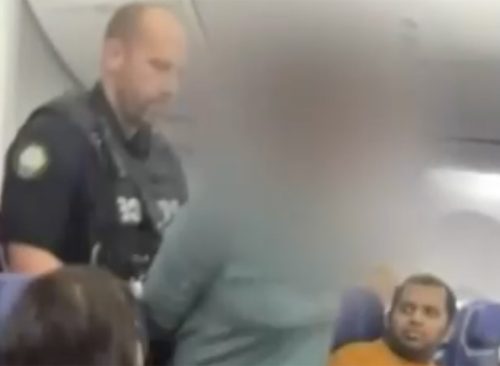 A woman on a flight from Houston to Columbus was arrested after trying to open an airplane door mid-flight. Elom Agbegninou, 34, also viciously attacked a fellow passenger who was helping the flight crew restrain her. 
3
Trying To Break Windows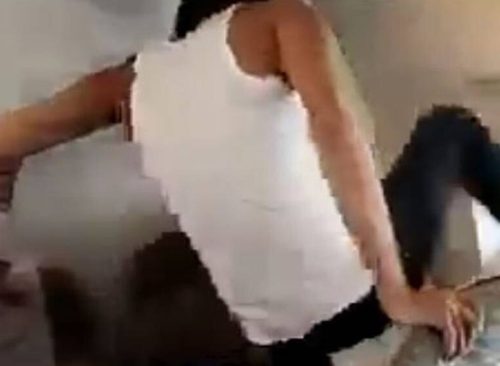 A man on board a flight from Pakistan to Dubai had a meltdown mid-flight, running up and down the aisles and hitting the seats. He also tried to smash through windows with his feet, terrifying other passengers. The flight crew had to tie him down to his seat for the rest of the flight.
4
Flight Attendant Tells Passenger Off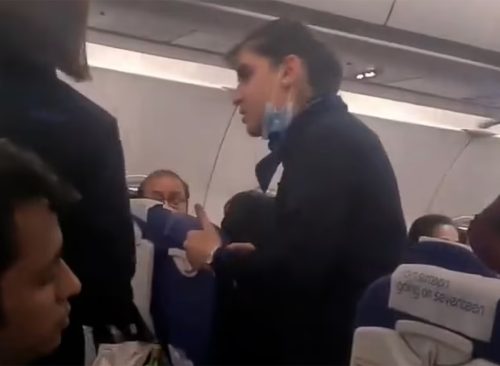 Flight attendants are usually the ones dealing with unruly passengers, but for once the tables were turned. A flight attendant on a plane en route to Delhi from Istanbul told off a passenger who made her colleague cry. "You shut up, I'm sorry you cannot talk to me like that… I'm an employee, I'm not your servant," she told the passenger.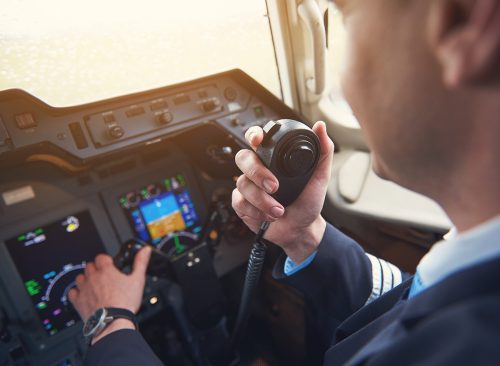 A pilot flying a commercial jet heading to Cabo San Lucas, Mexico, got annoyed with passengers after one of them kept sending unsolicited nudes to others who were on the flight. "So here's the deal," the pilot said over the intercom. "If this continues while we're on the ground, I'm going to have to pull back to the gate, everybody's going to have to get off, we're going to have to get security involved, and [your] vacation is going to be ruined. Whatever that AirDrop thing is — quit sending naked pictures, let's get yourself to Cabo."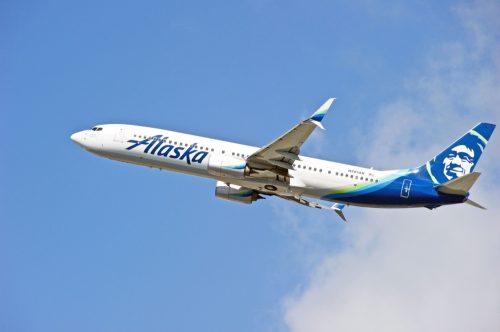 Two Alaska Airlines pilots threw a hissy fit and delayed a flight after refusing to fly together. Alaska AS1080 was scheduled to fly to San Francisco from Washington but returned to the gate after the two men allegedly "had a professional disagreement." Passengers were extra annoyed as the flight had already been delayed by two hours when the pilots jumped ship. 
7
Woman Storms Cockpit Twice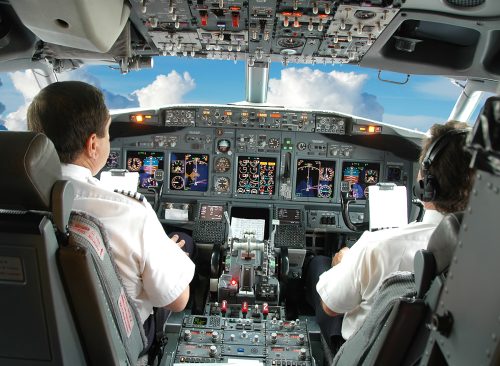 A man jumped into action and restrained a woman who tried to storm the cockpit of a plane twice during a flight from Larnaca, Cyprus to Manchester, UK. "I spoke to staff and said, 'Why have you not put her to the floor?' father-of-three Phillip O'Brien says of the incident. "They said, 'We're not able to'. I said, 'Well, I am'. The plane was forced to make an emergency landing in Paris as a result of the woman's behavior.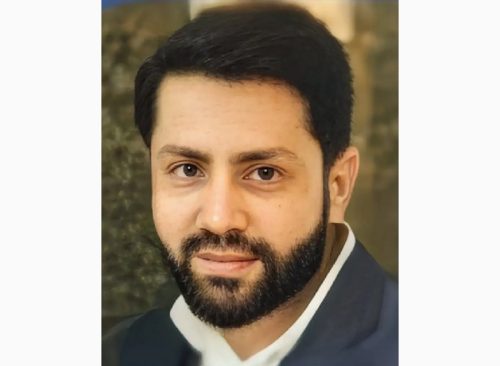 A man was arrested for assaulting an elderly woman on a flight from New York to Delhi. Shankar Mishra was fired from his job as an executive for Wells Fargo Bank in the US for the incident, and Air India also faced criticism for their handling of the incident. "What happened on Air India with the drunk man urinating on a female passenger is sexual abuse and violation of the worst kind," said reporter Barkha Dutt. "Read the victim's full account of what transpired. It's horrendous that there was no one on the ground to record the passengers' complaint and follow it up."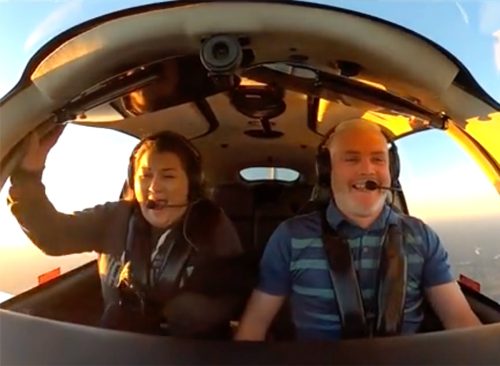 A pilot played a trick on his wife mid-flight—and posted the footage on TikTok. Michael Young, from Saint Simons Island, Georgia, suddenly pulled negative G's while flying, causing his wife to wake up in utter panic. "While the wife was taking a nap on the smooth flight home I decided to show her some weightlessness," he captioned the video. 
10
Outed For Creepy Behavior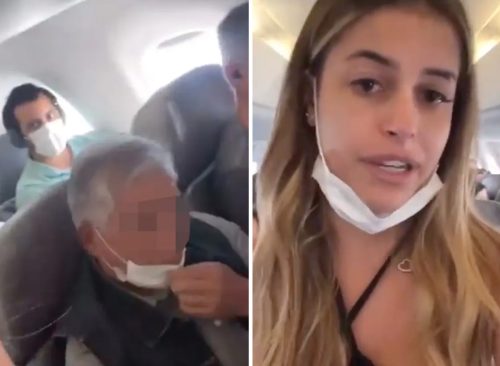 A woman was furious after discovering a man had been taking pictures of her while she was sleeping on a flight from São Paulo to Belo Horizonte. Fitness influencer Anna Clara Rios shared a live update with her 650,000 followers, shaming the man for his behavior. "My first reaction [to the flight attendant] was 'I work on social media, he must have recognized me. But she said to me 'I don't think that's it, while you were sleeping, he was zooming in and trying to see what was under your dress.'"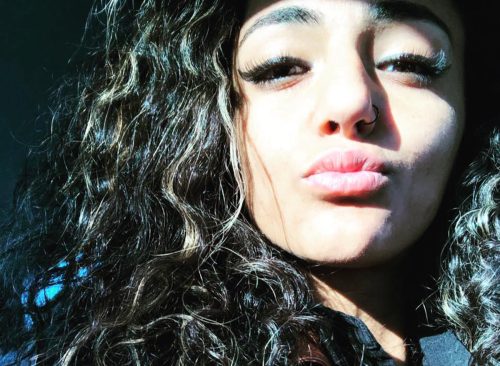 A woman arrested for dining and dashing at an airport was belligerent with police officers, accusing them of targeting her for being too good-looking. Hend Bustami left a Chili's in Las Vegas' Harry Reid International Airport without paying, then passed out near a security checkpoint. She was later discovered in the baggage claim area, where police say she seemed intoxicated. 
RELATED: Kayaker Swallowed by Humpback Whale Tells Her Amazing Survival Story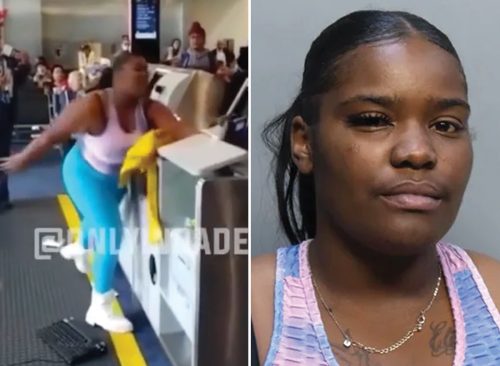 A woman who thought she lost her children at Miami International Airport was arrested for having a meltdown and assaulting an airport employee. Camilia McMillie, 25, wasn't aware her kids had visited a restroom without her and lost control, grabbing and throwing keyboards, boarding pass readers, computer monitors, and more. "She went into a panic mode," a witness said. "That's what happened."
Ferozan Mast is a science, health and wellness writer with a passion for making science and research-backed information accessible to a general audience.
Read more