Cruise Ship Crashes Into Freight Vessel and Passengers Evacuated
Ship torn from its moorings.
Last weekend, cruise ship passengers were evacuated after the ship—tied down to wait out a storm—ripped free of its moorings and crashed into a freighter off the Spanish coast of Mallorca. A small number of people were injured, and a dramatic video showed the ships colliding and onboard furniture tossed around by the wind and rain. Read on to see what happened. 
1
Huge Storm Interrupts Travel
Over the weekend, Mallorca was hit by 75mph winds and torrential rains, forcing the cancellation of several flights. The P&O cruise ship Britannica had docked at Palma de Mallorca when the storm hit.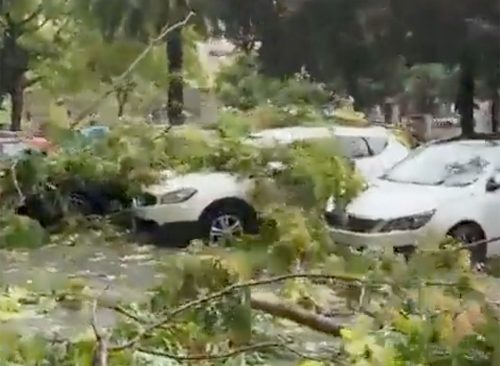 The Palma de Mallorca airport was in "chaos," according to various news outlets, which reported that some passengers were stranded in the airport without alternative flights or hotel options.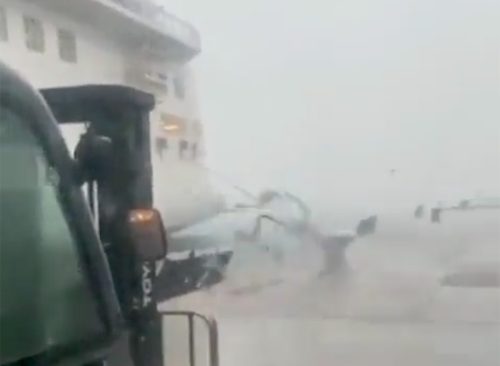 Video taken by people on and close to the cruise ship show the Britannica being torn from its moorings by winds and rough water and colliding with a Castillo de Arteaga oil tanker. The ship suffered damage and was held in port at Mallorca while inspections were carried out. 
4
Video Showed Alarms, Pool Furniture Flying
Other videos showed pool furniture tossed around the ship's deck and emergency alarms going off. One female passenger told Wales Online: "We have now been told we're allowed to leave our cabins but we can't do anything on the ship and all the crew are in their life jackets and doing all of their emergency things. The side of the boat is battered."
5
"Lots of People … Looking Panicked"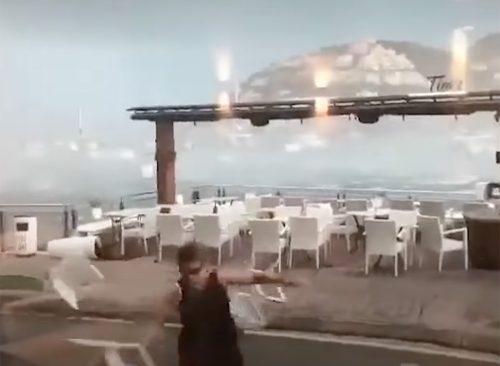 The passenger continued: "We were docked overnight in Palma and the wind was so strong our anchors broke and we blew out into another ship," she said. "We were up browsing on our phones in bed and heard the big horn after the bang. It was panic stations. I was bawling my eyes out. We went out onto our balcony and could see debris in the ocean and all the damage to the side of the boat and our lifeboat. The captain said: 'Everyone to their muster stations, this is not a drill.' Lots of people were running around looking panicked."
6
What the Cruise Line Said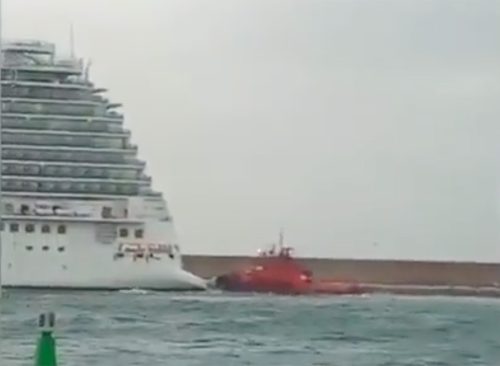 A P&O Cruises spokesperson said: "On Sunday Aug 27, P&O Cruises Britannia was impacted by severe weather when alongside in Palma de Mallorca. "Following inspections, our third-party surveyor has confirmed that one of Britannia's lifeboats has sustained structural issues and cannot be repaired onboard. We are so sorry but these extraordinary circumstances mean that the ship is required, by maritime regulation, to return to Southampton with a reduced number of people on board.
7
Some Guests Had to Depart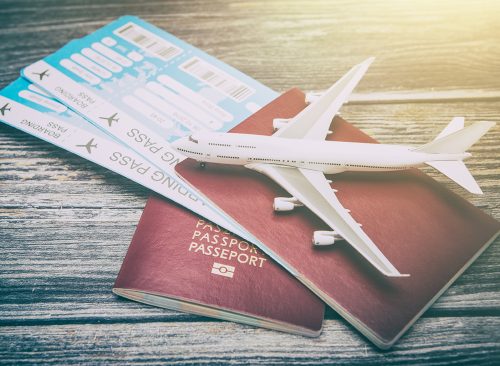 The spokesperson said that only some of the guests would be able to continue the cruise. "A limited number of guests and crew on board have been advised that they will be leaving the ship and will be returned to Southampton, or their starting point, by flight and transfer. The guests remaining on board will be able to enjoy the entertainment and activities scheduled for the remainder of their trip."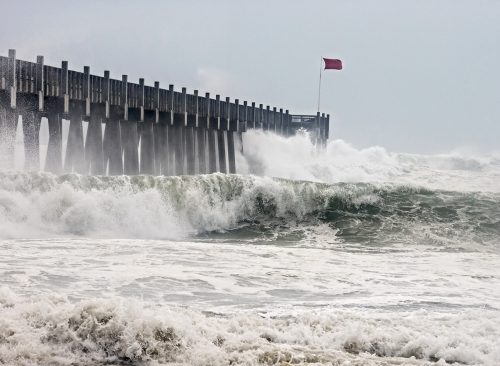 "What a mess. The wind blew the cruise across the harbor like straw. It crashed into the wall, and that stopped it… Because if it hadn't, it would have been blown away," said one man who was taking video of the incident.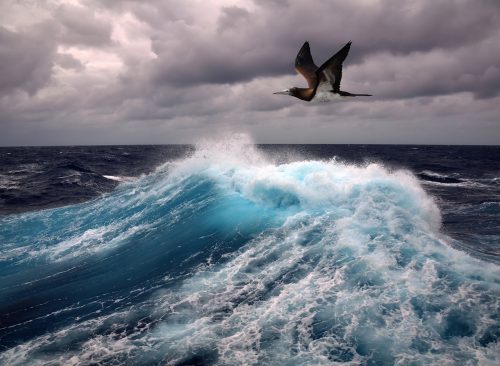 "A sudden rain and wind storm ripped us away from our dockside moorings, breaking tethering lines, water hoses, and causing the walkway to fall into the sea," passenger Gavin McCoy told the BBC. "We've drifted well away from the berth and collided into a nearby freight/cargo ship."
RELATED: 21 Things Boomers Should Never Do When They Notice Aging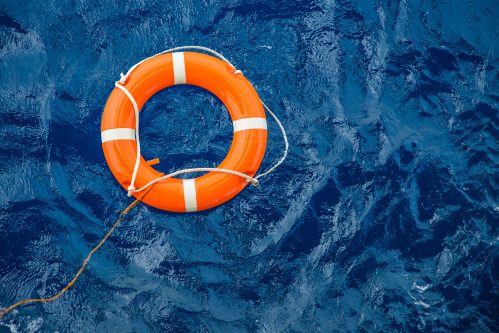 McCoy said that everyone on board was safe and there was "no problem on the ship apart from a few scrapes and bumps to one or more lifeboats that project from the ship."