The Real Reason Why Camilla May Drop The "Consort" Part of Her Queen Title, Expert Claims
Eventually King Charles' wife may be known as simply Queen Camilla.
Historically, being married to a King or Queen doesn't necessarily give you the same title. For example, Queen Elizabeth was married to her husband before she took over the throne. However, he was never referred to as King Philip, simply Prince Philip. According to British Parliamentary law, when a male in the royal bloodline marries, his wife is allowed to take on the female form of his title. However, when a woman takes the throne, the husband is not eligible to take the male form of his wife's title. However, when it comes to King Charles' wife, Camilla, taking on the Queen title wasn't necessarily in the cards. Now that she is getting the Queen Consort title, some people say she eventually may get to drop the Consort part, at least in the title. 
1
Princess Diana Was Supposed to Be Queen Consort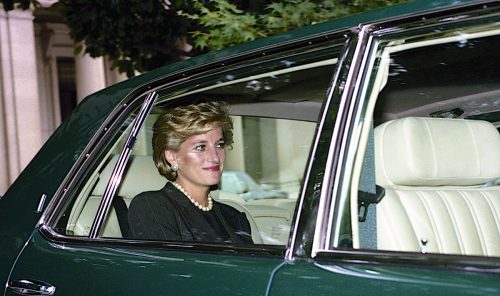 When Charles married Princess Diana, or the Princess of Wales, it was expected that she would eventually be deemed the Queen Consort. However, she eventually divorced the future King. When Charles and Camilla got married in 2005, it was assumed that she would take on the title of Princess Consort.
2
Queen Elizabeth Gave Camilla the Queen Consort Title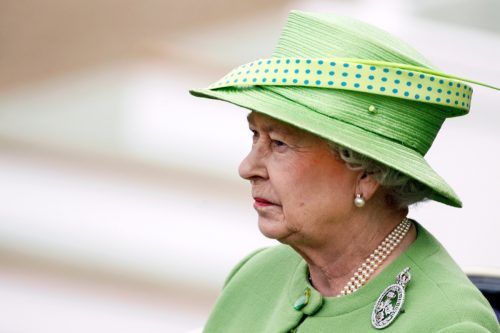 However, Queen Elizabeth had other plans. In February 2022, the late Queen announced in her Accession Day message that Camilla would be given the Queen Consort title once Charles ascended to the throne after her death.
3
The Queen Consort Title Is To Prepare the British People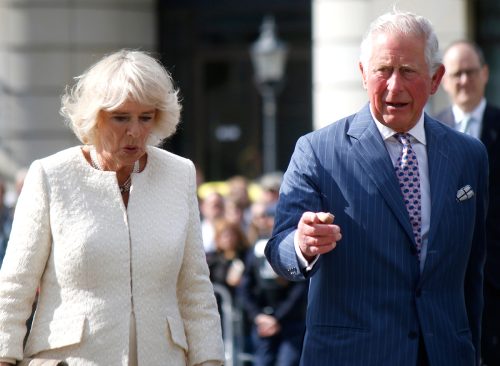 Royal correspondent Peter Hunt suggests that Camilla might eventually be known to the public as Queen Camilla, adding that the Consort title might be to "prepare" the British public to refer to her as Queen. 
4
Camilla Is Being Crowned Too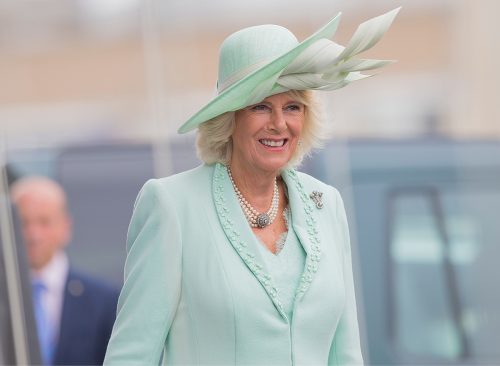 "The other thing we shouldn't forget before finishing is, of course, one other person will also be crowned," he told Daily Express. "I mean, quite an extraordinary moment will be the crowning of Camilla. Queen Camilla, after her husband she too will be anointed."
RELATED: This 1,000-Year-Old Royal Jewel Could Be a "Massive Diplomatic Grenade" Should Queen Camilla Decide to Wear it for King Charles' Coronation
5
They Will Start Calling Her Queen Camilla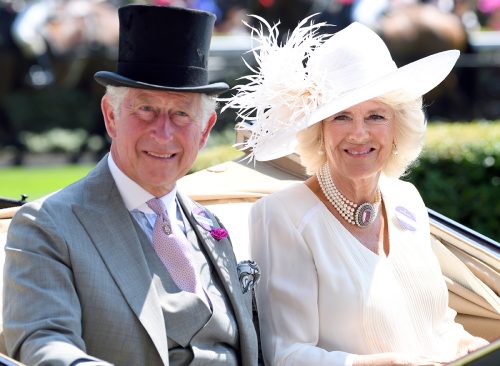 "Whether there is anything from a monkey's gland in her oil, we'll wait and see." When asked what her title will be, he responded: "I am absolutely convinced that she has always been Queen Camilla. I've always been convinced that Queen Consort was a mechanism by which the Palace prepared us for this moment. And I suspect that between now and May 6th, they will start calling her Queen Camilla."
Leah Groth has decades of experience covering all things health, wellness and fitness related.
Read more