Angry "Karen" Harasses Latino Couple at Mall, "Go Back to Mexico"
The latest Karen incident took place in New Mexico.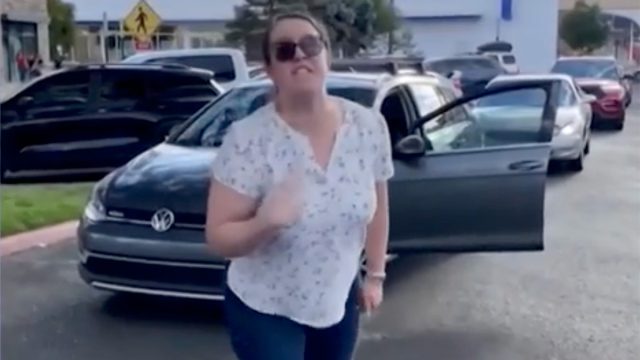 Once upon a time, individuals were able to escape consequences for their acts of harassment and bullying toward others. However, social media video-sharing sites, including TikTok, Instagram, and Twitter/X, have brought justice to a lot of inappropriate tirades that would have otherwise gone unpunished. "Karen" is a term used in many of the situations involving white women who let loose on anyone who isn't, well, like them. This week a New Mexico Karen emerged in the limelight after a racist tirade involving a Latino couple went viral on TikTok. 
1
Jonathan Gonzalez Was with His Girlfriend at the Mall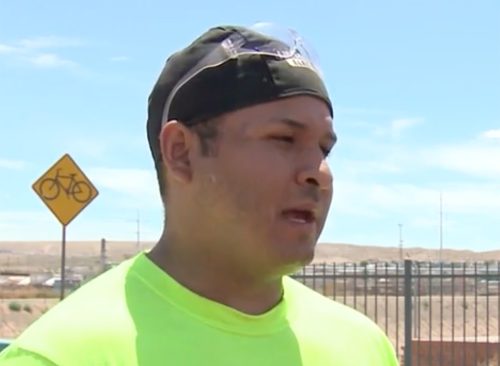 On Sunday, Jonathan Gonzalez posted a video of the incident, and it has been viewed millions of times. In it, a white woman causes a scene and tells the couple to "go back to Mexico" after they used a crosswalk. 
2
They Were Walking Across the Parking Lot When "Karen" Wouldn't Let Them Pass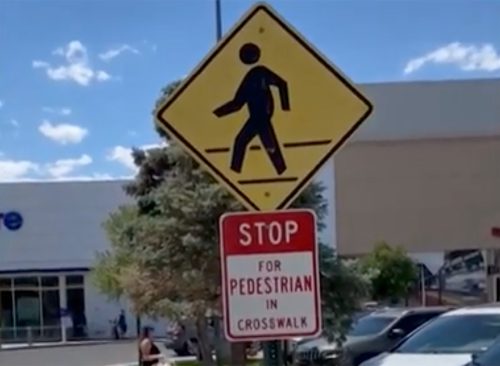 Gonzalez told local outlet KOAT 7 Action News that he and his girlfriend were shopping at the Coronado Mall during New Mexico's tax-free weekend. As they tried to walk through the parking lot crosswalk, a female driver wouldn't let them pass. She started to follow them. 
3
She "Wouldn't Stop Yelling and Honking"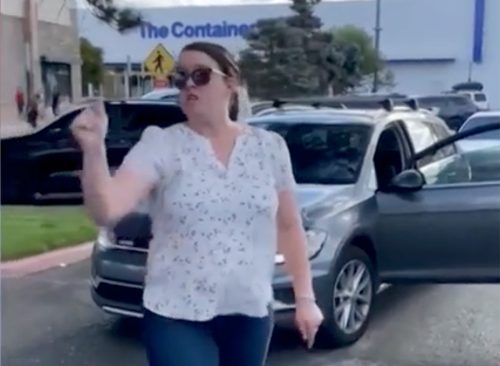 "I was scared for my girlfriend because she was walking alongside where the woman was driving," Gonzalez told the outlet. "The woman wouldn't stop yelling and honking. She didn't put her window down, but when we turned around, she got out of the car."
4
She Yelled Obscenities at Them and Told Them to "Go Back to Mexico"
"Get your [profanity] out of my [profanity] country!" a woman wearing sunglasses screams into the camera from her Volkswagen. "I put my life on the line for this country, not your [profanity] [profanity]! Go back to Mexico, you [profanity]!"
5
Then, She Asked If They Were Going to Call "The Cartel"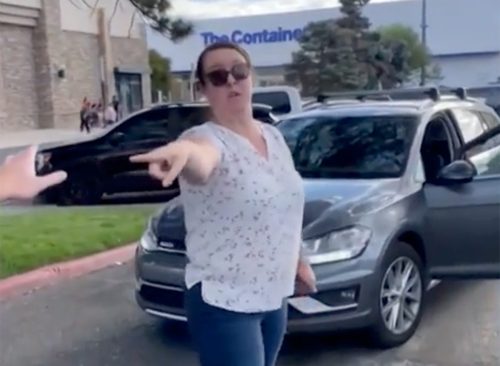 The woman, who declares herself a "liberal" bystander, claims that Gonzalez pushed her car. "Who you gonna call?!" she shouts in a second video. "The cartel?!"
6
In One of the Videos Someone Yells, "Bye, Karen"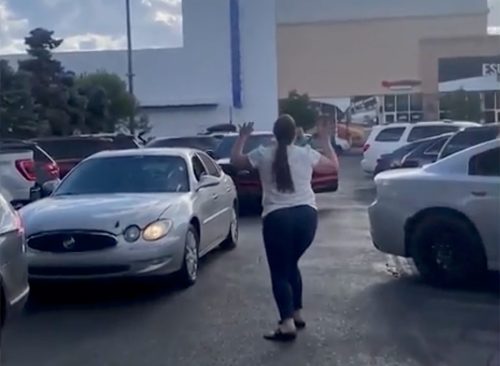 Johan Breur, a bystander, shot another video, uploaded by his fiancée's aunt, who goes by @smmontoya11. In it, cars repeatedly honk their horns, and the woman lashes out at bystanders. "Who the [profanity] are you?!" the woman yells. "You want a part of this?!… Mind your own [profanity] business!" A driver screams: "Bye, Karen! Bye, Karen!" 
7
She "Drove Off Aggressively"
"It was crazy she would move to New Mexico if she had issues with Mexicans. Then I got confused because she started yelling at the 'liberal guy' and bringing up that he was white, Breur told The Daily Beast. "Eventually, she drove off aggressively, giving everyone the finger."
RELATED: 30 Area Codes to Watch for in Latest Phone Scam
8
Gonzalez Calls It "Traumatic" and "Not Fair"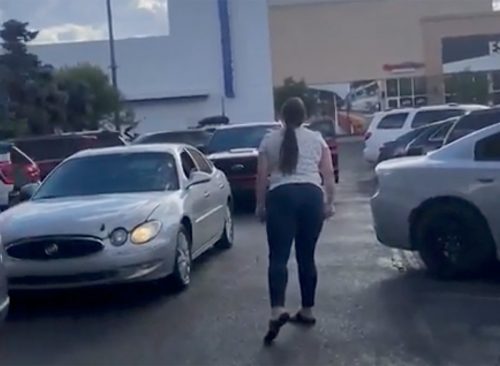 Gonzalez did not file a police report but maintains the incident was "traumatic." "Something like this is not fair," he said. "To be treated this way is not fair because anyone that would go to my home country in Mexico would be treated really good. We would accommodate them; we would feed them. Mexico is not bad."