Amazon Delivers 80 Packages to Woman Who Didn't Order Them
Online shopping brings delivery headaches to everyone at one point or another, but one woman in Washington, DC, has been experiencing an unusual Amazon customer service issue: For months, she's been getting deliveries for things she didn't order—nearly 80 so far. "Everybody asks me how many Amazon boxes today, and they don't mean my shopping—they mean misdeliveries," Liz Geltman, a 30-year DC resident, told WUSA this week.
1
Just Keep Them, Amazon Says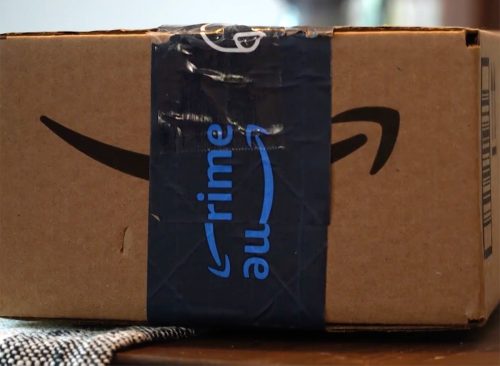 In one recent week, Geltman received 35 Amazon boxes—14 in one day. "It was two rows almost up to the covering the door," she told the news outlet. "It looks like these big towering blocks, children's blocks of LEGOs, all the way up to the covering the door of my house." The packages are addressed to Meng Xian Kuan. Geltman said she doesn't know anyone by that name and had notified Amazon. Instead of sending someone to take the packages back, company representatives told her just to keep them.
2
Thousands of Dollars In … Children's Bedding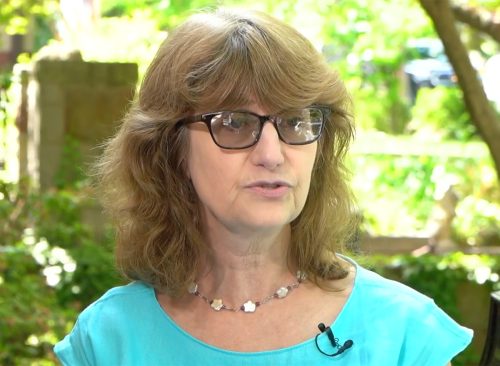 The packages generally contain children's bedding. Geltman estimates the merchandise is worth $4,000 so far. "They kept coming, and coming, and coming!" she said. Being a conscientious sort, the homeowner has tried to stop Amazon delivery drivers from leaving the packages. That hasn't worked. "They won't take it back on their trucks, either. It's like they just leave it. This is yours," she said.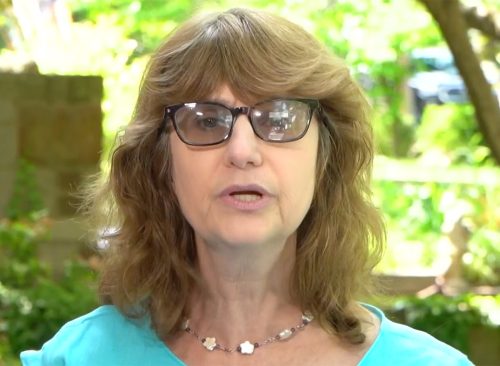 Geltman also tried to get help from the Amazon return counter at a nearby Whole Foods and by calling the company directly, to no avail. Amazon refused to remove her address from the account of whoever is sending the packages, to protect the sender's privacy. But after Geltman contacted WUSA, Amazon said it would start picking up the misdirected packages and work with the seller to stop the deliveries. By that time, Geltman had already received nine more packages. "This is ridiculous," she said.
4
Another Bizarre Amazon Delivery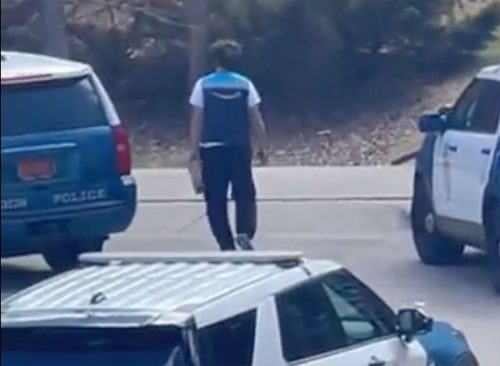 It's perhaps not the wildest Amazon delivery story to hit the headlines in recent months. In March, an Amazon driver in Cary, North Carolina, went viral after he delivered a package in the middle of a police standoff. And it was all caught on video: The driver pulled up to an apartment complex surrounded by police cars. Nonplussed and unfazed, he handed an Amazon box to one of the officers at the tense scene. 
5
Against the Odds, Proof of Delivery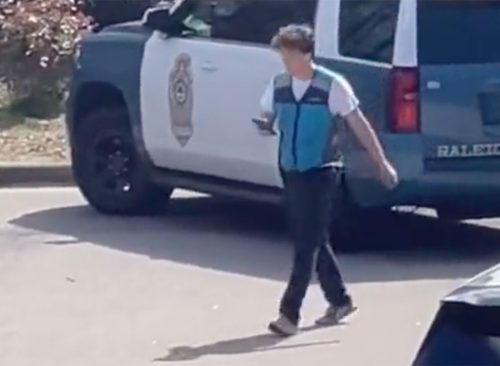 Video of the dramatic delivery has racked up 6.7 million views on TikTok since it was posted. ​​"When you're about your business…nothing will get in your way," the caption says. The driver is seen approaching the apartment complex. He gets close before being stopped by a police officer, who takes the package and hands it to someone standing nearby. The driver calmly takes a cellphone photo of the package to prove it was delivered, then strolls back to his car.