Brutal Alligator Attack Behind Popular Bar Leaves Man with Severe Injuries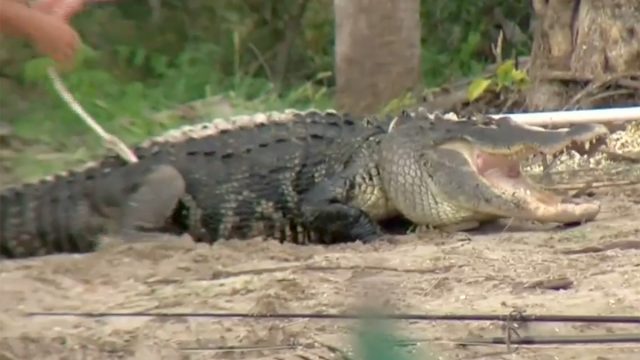 A 23-year-old man in Port Charles, Florida, was enjoying the weekend at a local bar when he was attacked by a 10-foot alligator which severed his arm.  The attack occurred at a pond behind the popular Banditos Bar, local station WBBH reported.
The victim was airlifted to a nearby hospital for medical attention, where he described what happened during the ordeal.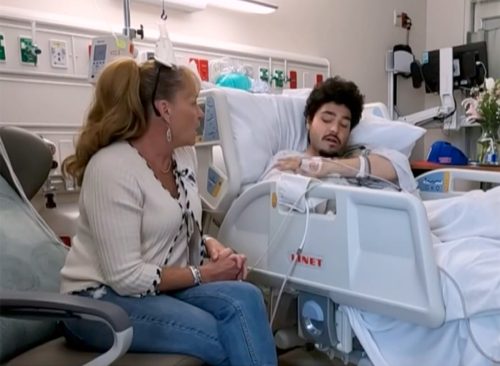 Jordan Rivera fell into the pond behind the bar near closing time, and an alligator attacked him and bit off his arm. "Those gators, I didn't truly understand them until I woke up in the hospital and, 'Oh, gator got your arm," Rivera said from his ICU bed at Gulf Coast Medical Center.  
The alligator bit off his right arm just above the elbow, an injury that was nearly fatal. "They got my elbow. So, I don't have an elbow," Rivera said. "I can still move my arm around and whatnot."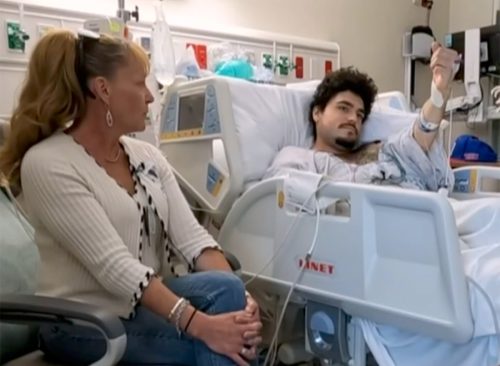 Rivera told the news outlet how the attack unfolded: The bar was busy and the line for the bathroom was particularly long. So he ​​went out back to relieve himself.  
"I ended up walking over to the water hole, I didn't realize how big it was at the time, as I was going over there something happened where I either tripped or the ground below me just went down," Rivera said. "I ended up in the water. And that's literally the last thing I remember."
Rivera said he doesn't remember anything until waking up in the hospital without his arm. "Confusion. I was like 'Whoa'. Because I just woke up and I was just sitting here. And I looked over and I saw my arm the way it was and I was like, 'Whoa,'" he said. "It kind of feels like my arm is just there, but not there."
"It was just the craziest thing. It's almost out of a movie," he said.
4
Bystanders Came to Rescue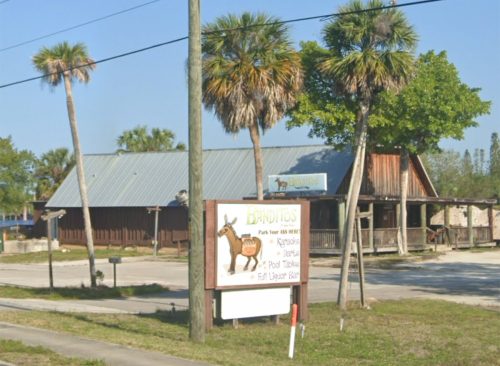 After Jordan was attacked, other bargoers sprang into action to help, pulling him from the water and applying a tourniquet to his arm until first responders arrived.
"I call them angels, that were there, that saved his life," said Rivera's mother. "The chance of someone being there with a tourniquet, to me, it's a miracle that he's here."
"The first thing I would do is shake the man's hand," said Rivera.
5
Gators Seen Nearby For Years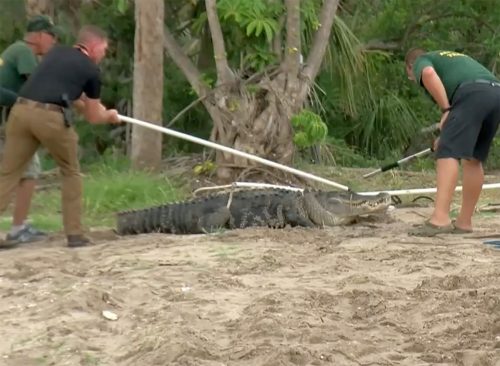 Authorities from the Florida Fish and Wildlife Conservation Commission captured and euthanized the alligator, which is standard procedure after an attack on humans.
Patrons of Banditos Bar said alligators had previously been seen in the pond for years—in the case of one, for decades.  "At least 20 years, the big one I know of, if it's the same one, he's been there 20 years," said one regular of the bar.